Not in the food business?
We can still help – our solutions have proved useful to a variety of businesses, from packing household goods and industrial components to pharmaceutical. No matter what your production requirements, due to the bespoke nature of our solutions, we're confident we can help reduce manual processes and increase the efficiency of your line.
Our range of automated solutions offer the versatility and flexibility to suit a wide variety of product industries. We combine technical expertise with detailed knowledge of sector-specific requirements to find a solution to suit your every need.
Packaging for all styles
Consumers switched brands or product often because of presentation, ease of use or environmental concerns about how it is packaged. Could you be losing out on potential customers?
Our range of Traysealers, Thermoformers, bagmakers and flowrappers are proven on the latest mono plastics, card and paper packaging materials with superior sealing and easy opening features.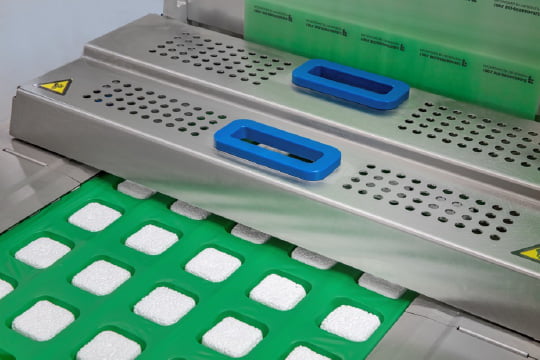 Case packing
The Pick & Place robot from our partners DGS is capable of sorting and moving packed products on a continuous basis. Systems can handle all kinds of components, trays, cartons and bags into crates and boxes.
The Pick & Place robot is a smart investment that quickly pays for itself while improving the quality of your production process through a higher degree of accuracy and flexibility.
Intelligent vision camera techniques are the eye on the line and reduce the need for manual intervention allowing you to place your people in other areas of the factory.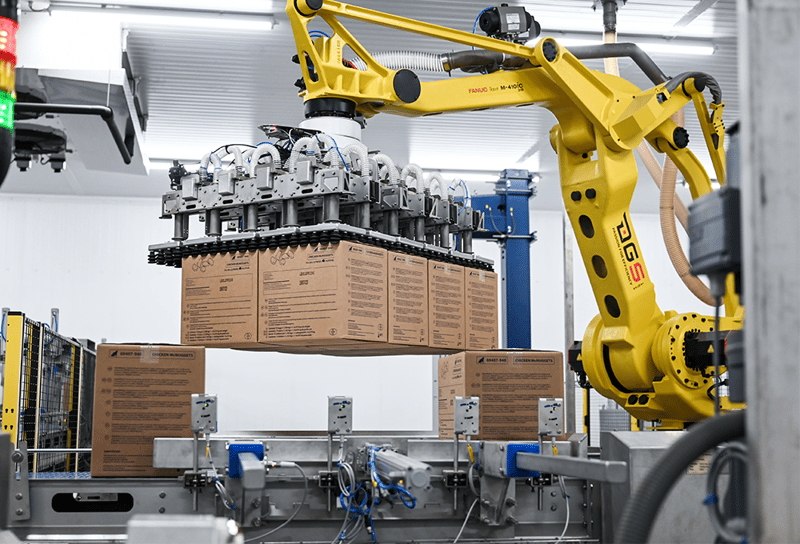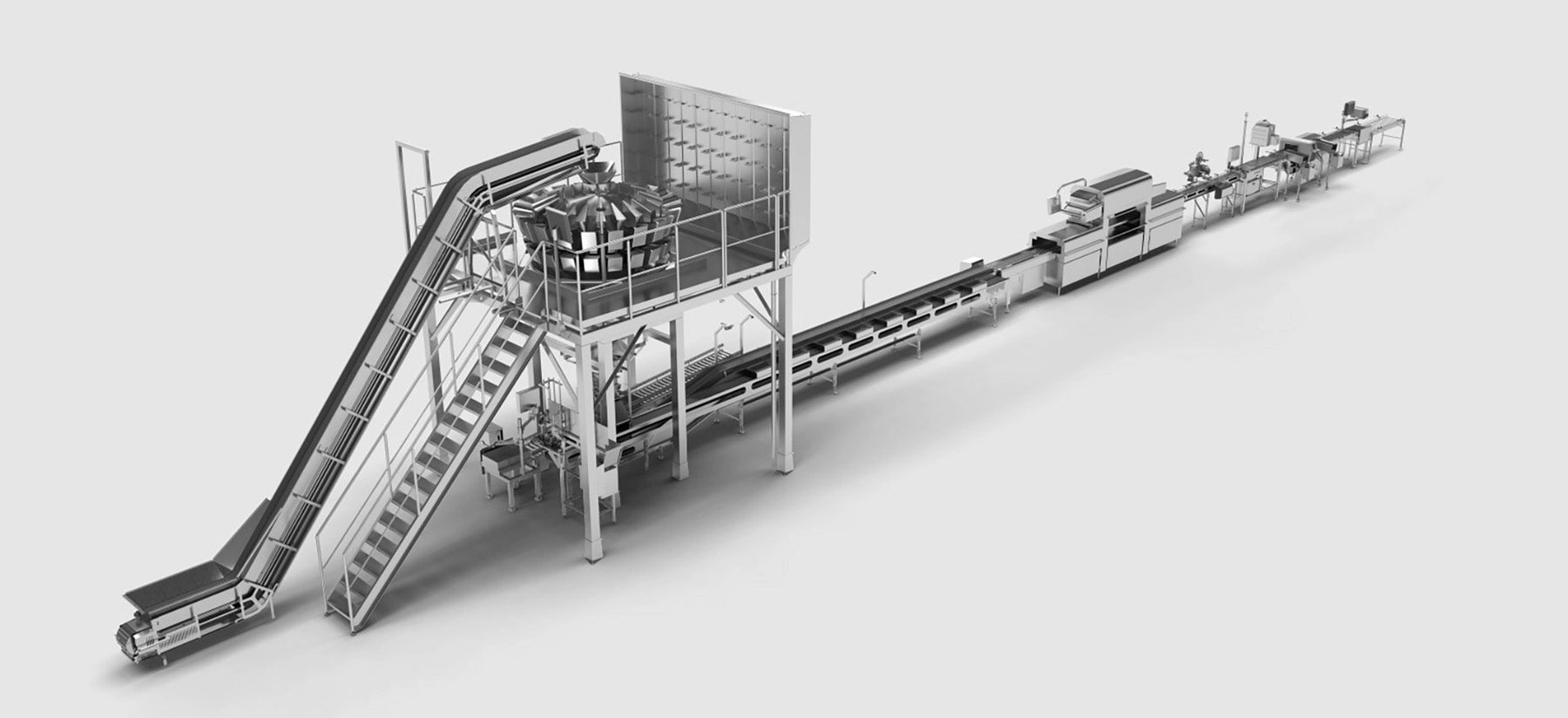 How can you benefit from our experience?
Whatever your production line requirements, we have the expertise that can really make a difference to your overall efficiency and operating costs. Get in touch with us today to arrange a consultation with our expert team and let's explore the possibilities.
Get in touch
Full line solutions
We design and project manage the installation of bespoke machines across the full production line. Our network of partnerships has helped us to expand our range to offer automated full line solutions which are flexible enough to fit around your business needs and respond to a changing market.
Case Study

Automation vs. Human Labor: Finding the Right Recipe for Efficiency in Food Processing

In the dynamic landscape of the food processing industry, the debate between automation and manual labor has always been a critical consideration for...

Read the full Case Study