The poultry sector, like any other, faces huge demand for convenience packaging. More than ever before, consumers want products which are easy to grab, prepare and consume.
Be ready for anything with our flexible range of full-line solutions. Sealpac UK & Partners are glad to offer automated solutions to streamline the production process, from sorting, to weighing and packing, and packaging to quality control, we've got you covered.
A range of packaging solutions for ready-to-eat and ready-to-cook products
Habits have changed with a surge in popularity for conveniently packaged ready-to-eat and ready-to-cook foods at home and at work. And this trend is set to continue. We provide a range of packaging solutions tailor-made for convenience foods: Ready meals for microwave and conventional oven. Cook in bag products. Foil trays for ready to cook meat, poultry, fish and vegetables.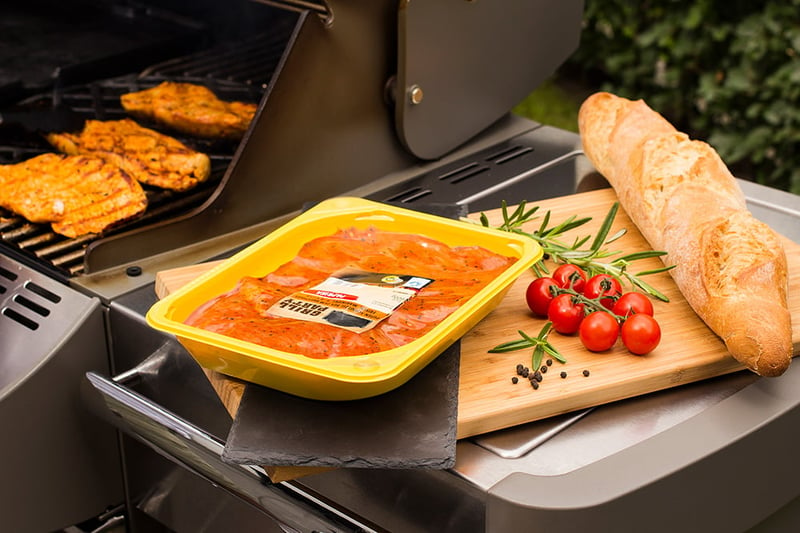 Increased freshness and improved shelf life
We are experts in producing modified atmosphere packaging (MAP) to improve the freshness and shelf life of poultry. The air inside our MAP solutions is replaced with a protective gas mixture, which helps to reduce micro-bacterial risks for higher product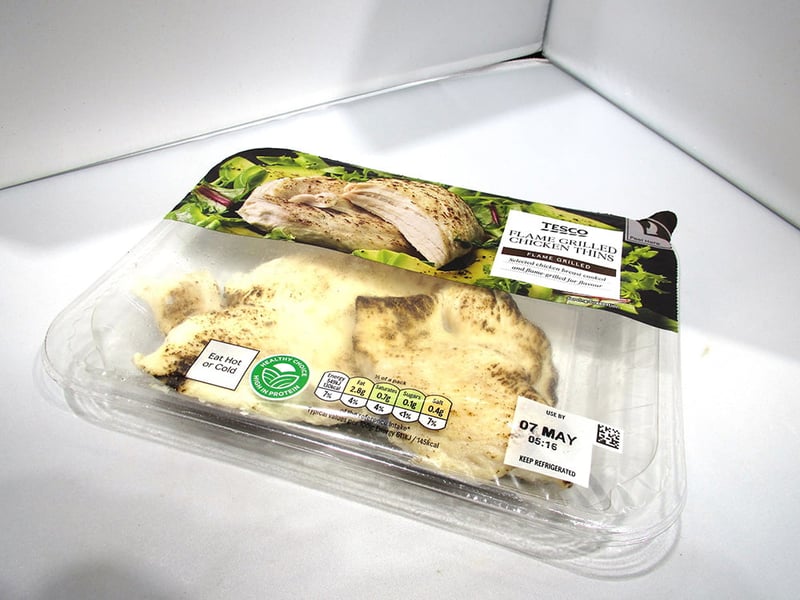 Smart skewering systems
Our partner, MIVEG, specialise in smart skewering systems for optimal efficiency to help you meet demand during BBQ season. MIVEG are not only committed to providing labour-saving and flexible machines with high production volumes, but their skewers are made from sustainably sourced materials.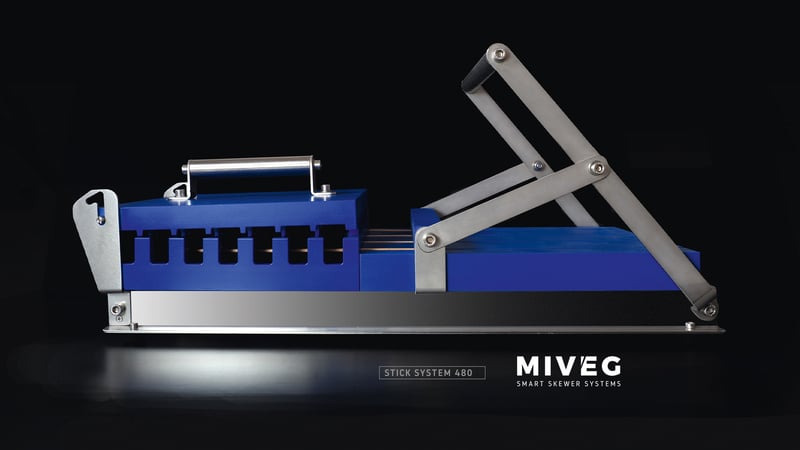 Effortless and careful handling of marinated meats
Cabinplant are the leading experts in processing and weighing sticky, wet, and challenging products at speed. Their in-line marinating system is placed under a multihead weigher, so that marinating, weighing, portioning, and packing becomes one smooth process. Cabinplant's design also means that there is an 80% reduction in cleaning time, as their solution offers a significant reduction in spillages.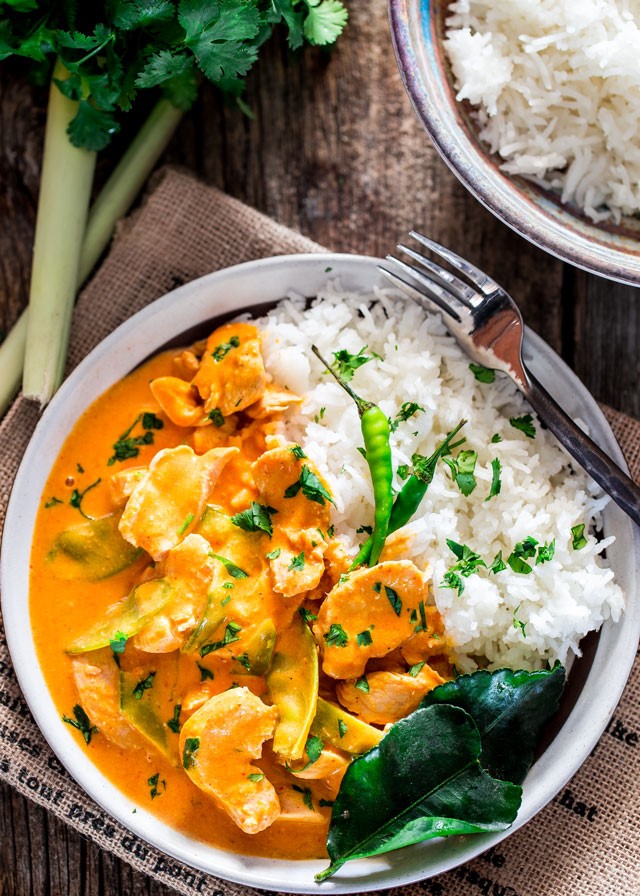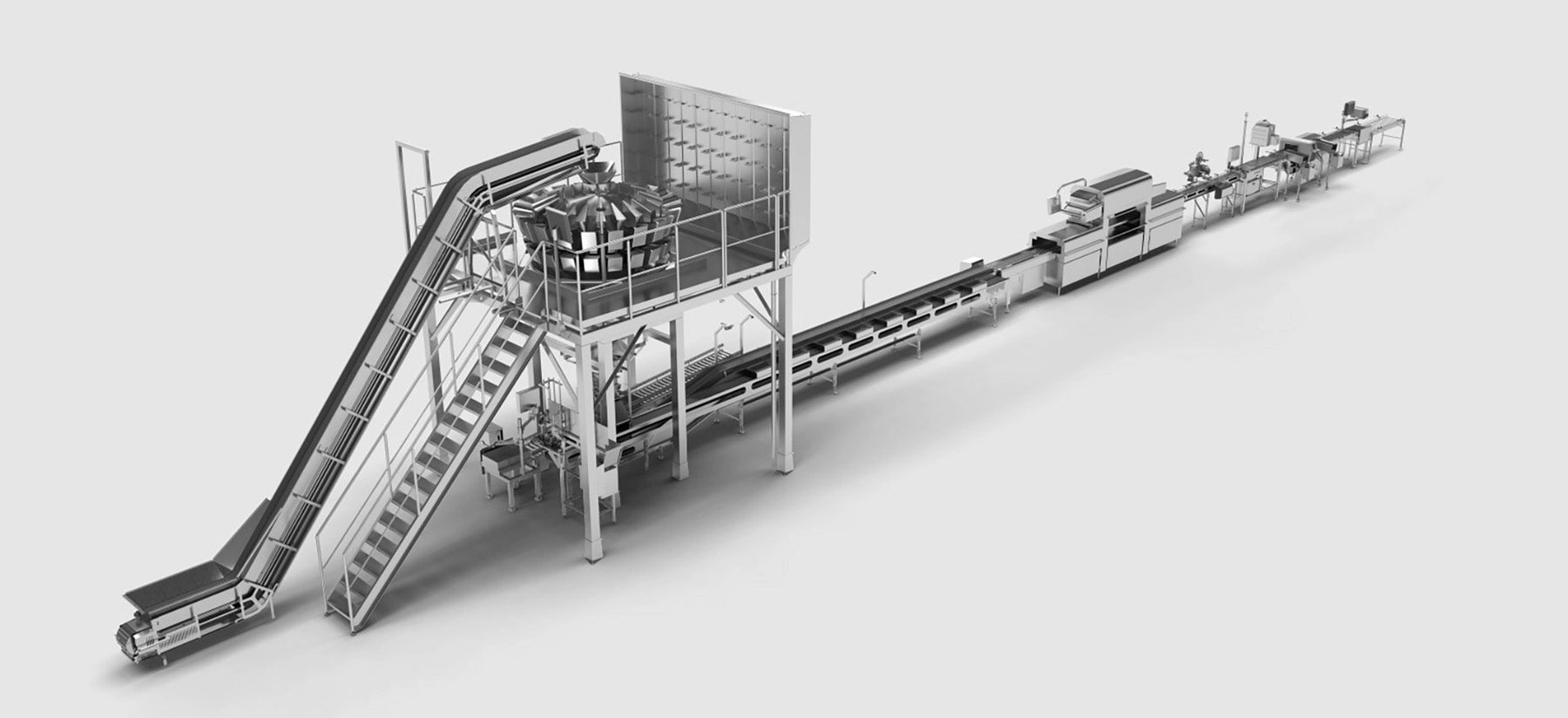 How can you benefit from our expertise?
Whatever your production line requirements, we have the expertise that can really make a difference to your overall efficiency and operating costs. Get in touch with us today to arrange a consultation with our expert team and let's explore the possibilities.
Get in touch
Full line solutions
We design and project manage the installation of bespoke machines across the full production line. Our network of partnerships has helped us to expand our range to offer automated full line solutions which are flexible enough to fit around your business needs and respond to a changing market.