Seafood is a fast-growing sector with the popularity and appeal of fresh and healthy alternatives to red meat and poultry. Whether it's fresh salmon and prawns, or traditional breaded cod fillets, you need technology you can rely on to keep your products in optimum condition.
At Sealpac UK & Partners, we're experienced in innovative, high performance technology to develop the perfect packaging solution for your business.
A range of handling systems for specific products such as mussels and crustaceans
Sealpac UK are the sole distributor of Raytec Vision in the UK and Ireland. Raytec is a leading expert in optical sorting technology for produce, dry foods, confectionery, pet food and seafood. Optical inspection uses multiple layers of analysis including visible colour and chlorophyll analysis, using a mix of pulse LED technology and NIR (near infrared) to separate the good from the bad product and foreign bodies, such as soil, stone, insects, plastic, shell and metal. The systems use the highest resolution cameras to examine the product in free fall or on a conveyor belt depending on the application. The technology is smart enough to sort any type from dirty potatoes to diced products, seafood and leaf salads.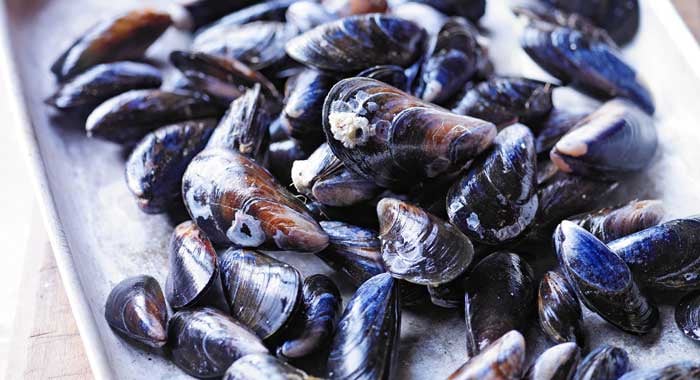 Weighing systems for specific products
Cabinplant offer superior solutions for the fish industry which covers all species. Their range includes defrosting, chilling and processing of product, sorting and grading, cleaning, filleting, cooking and cooling, weighing and packing.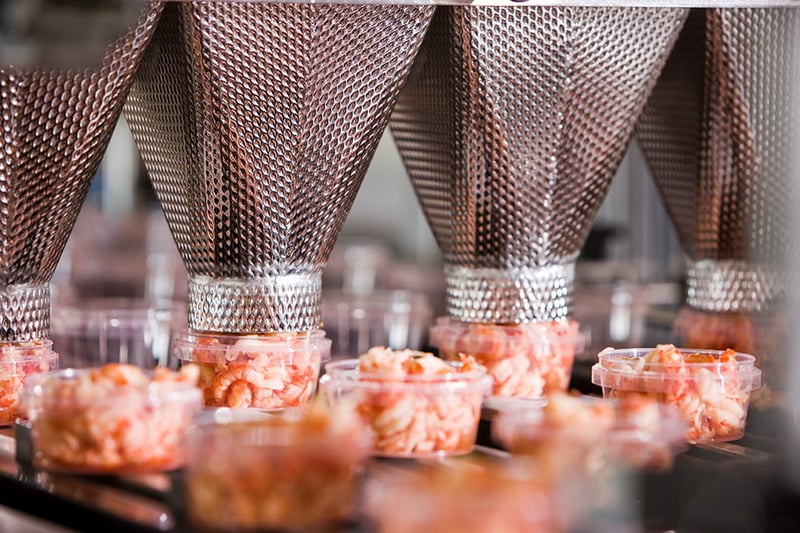 Applications for cooked and live products
Before seafood is sold for consumption, it will be filleted, sprinkle-coated, smoked, conserved or processed in another way. Whatever processing has taken place or still needs to take place, our range of packaging machines provide you with a suitable packaging system. From trays to vacuum packs, bags, pouches and flowraps. Our unique FlatSkin and FlatMap solution uses up to 75% less plastic than other packaging solutions, and displays fish and seafood beautifully. The use of mono plastics is increasing along with many card tray and paper formed packaging alternatives. All compatible with our range of packaging machinery.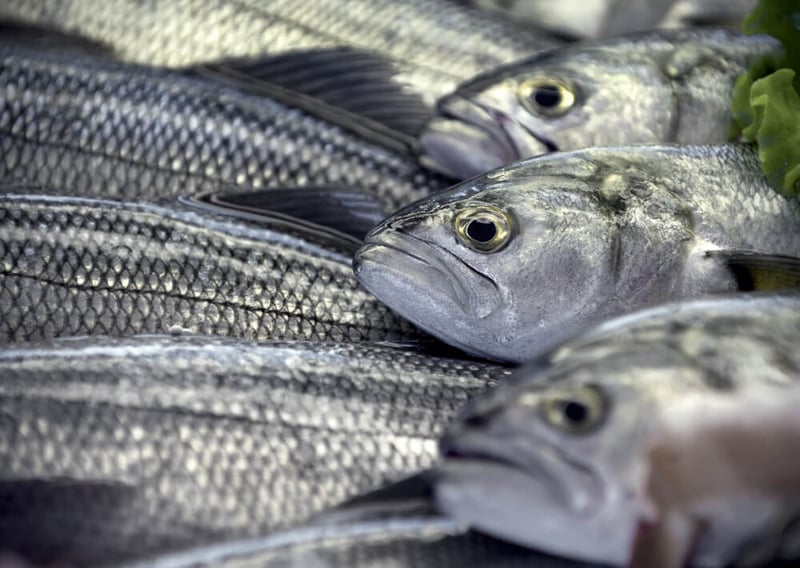 Optimal freshness and maximum shelf life
To keep fish and seafood looking and tasting as fresh as possible, for as long as possible, our range of packaging machinery can vacuum pack or can be installed with integrated gas mixers and analysers to monitor the optimum modified atmosphere gas levels for your product. Our systems offer the latest in sealing technology to handle all types of barrier and breathable packaging materials to lock in the modified atmosphere, allowing your products to retain their flavour and freshness for longer.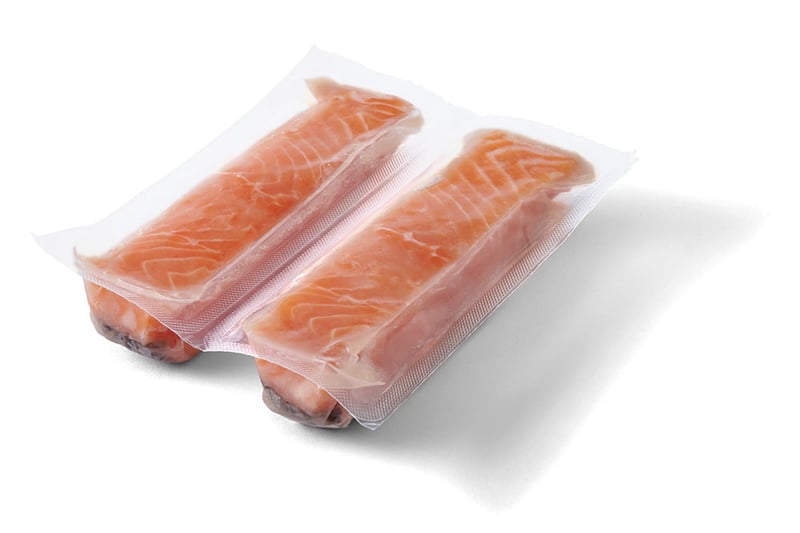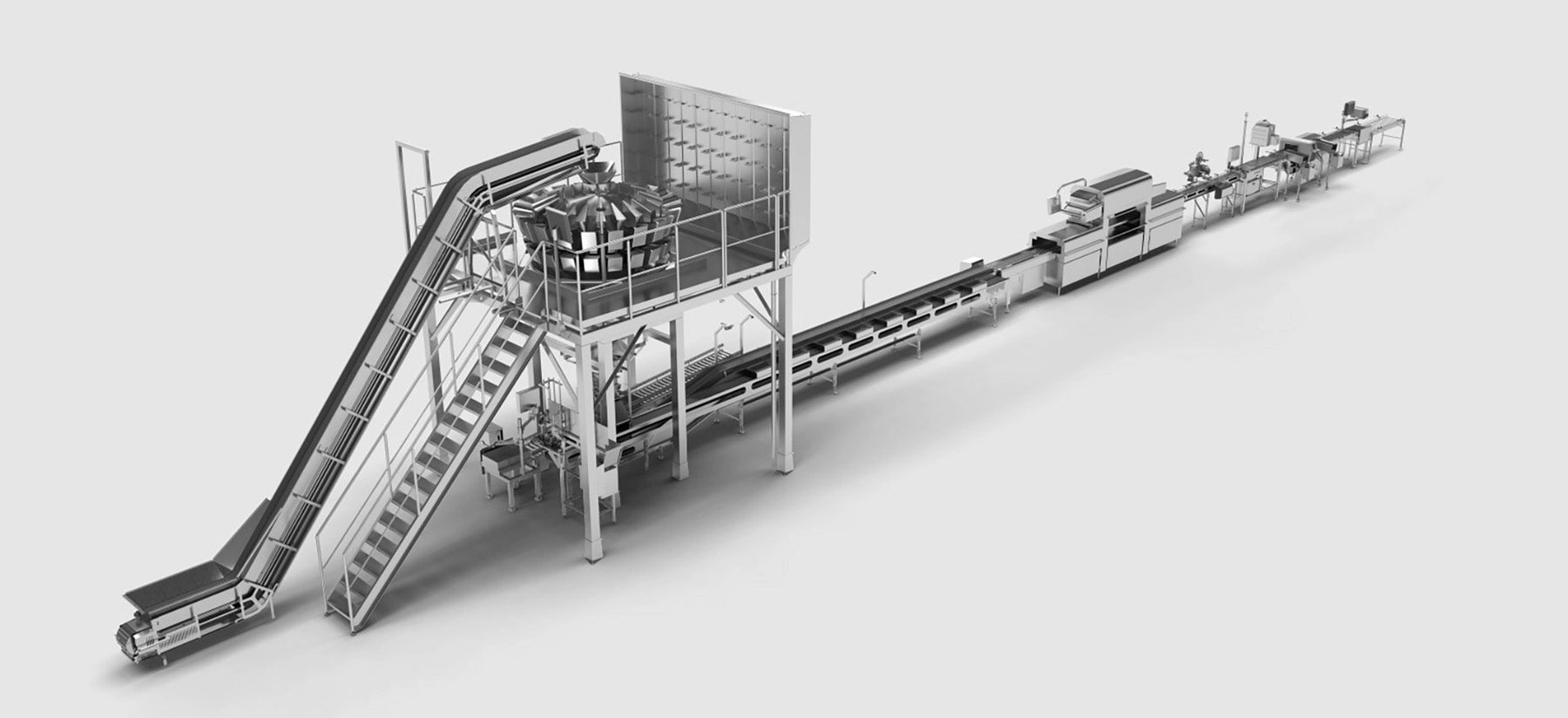 How can you benefit from our expertise?
Whatever your production line requirements, we have the expertise that can really make a difference to your overall efficiency and operating costs. Get in touch with us today to arrange a consultation with our expert team and let's explore the possibilities.
Get in touch
Full line solutions
We design and project manage the installation of bespoke machines across the full production line. Our network of partnerships has helped us to expand our range to offer automated full line solutions which are flexible enough to fit around your business needs and respond to a changing market.