As part of our full line solution, Sealpac UK & Partners offer a range of packaging machinery from our partners Sealpac GmbH, VDL Packaging and Synchropack
The type of packaging you choose for your products has a huge impact on freshness, quality, and customer loyalty. With continued growth of online shopping, product packaging is often the first physical touchpoint consumers have with your brand, so it's important to make this a positive experience. We provide the technical expertise and experience to help you find the right machine to give you optimal design and keep food looking and tasting great, with extra features for consumer convenience and ease.
Traysealer
German-built SEALPAC Amax Traysealers are of exceptional quality, delivering reliable and high-efficiency performance all day, every day. Interchangeable tooling makes these tray sealers incredibly versatile, and suitable across many different sectors and food packaging applications, including MAP, vacuum, Skin and many others.

Find out more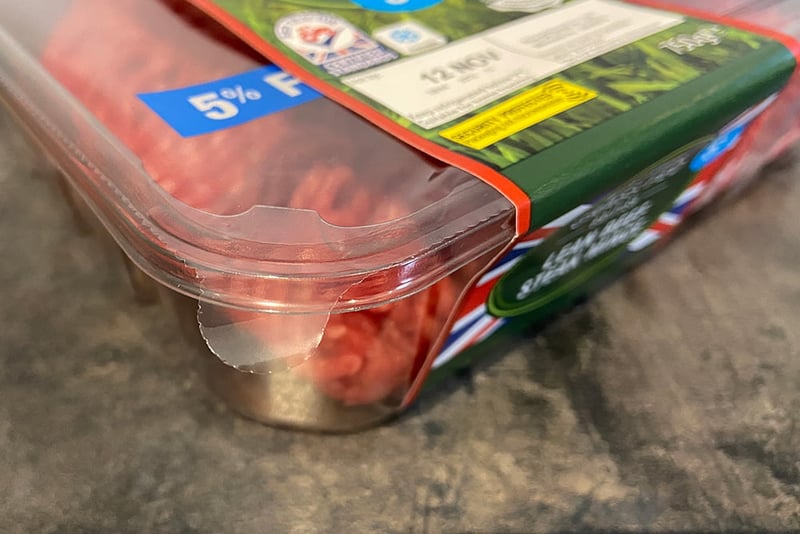 Thermoformer
From compact Thermoformers to complex lines, our thermoforming technology combined with easy tooling changes gives maximum flexibility across many different sectors and food packaging applications. No matter the size or shape of your product and scale of your operation, we have a machine to fit your needs.


Find out more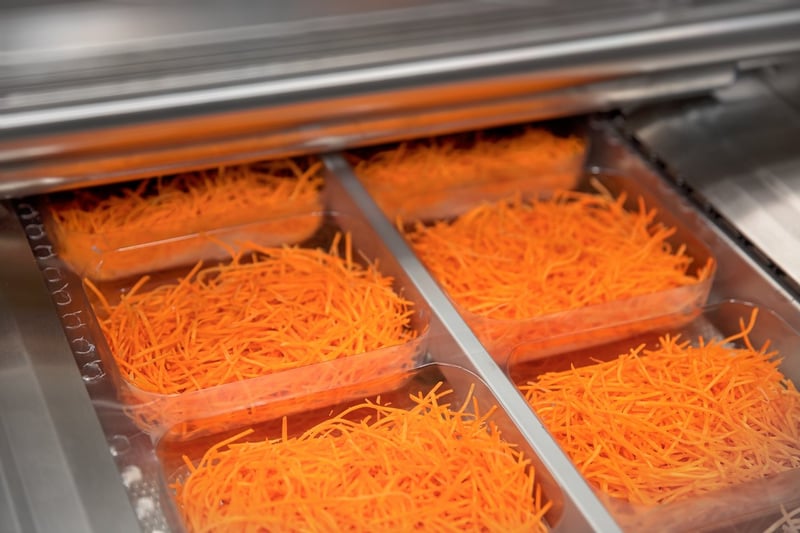 Bagmaker
Our range of Bagmakers offer flexibility and reliability to suit all types of bag styles. Our consultants, with practical application knowledge work with you to deliver the best machinery and additional equipment to integrate in to your production line. Bag styles include pillow, block bottom, corner seal and doy pack.
Find out more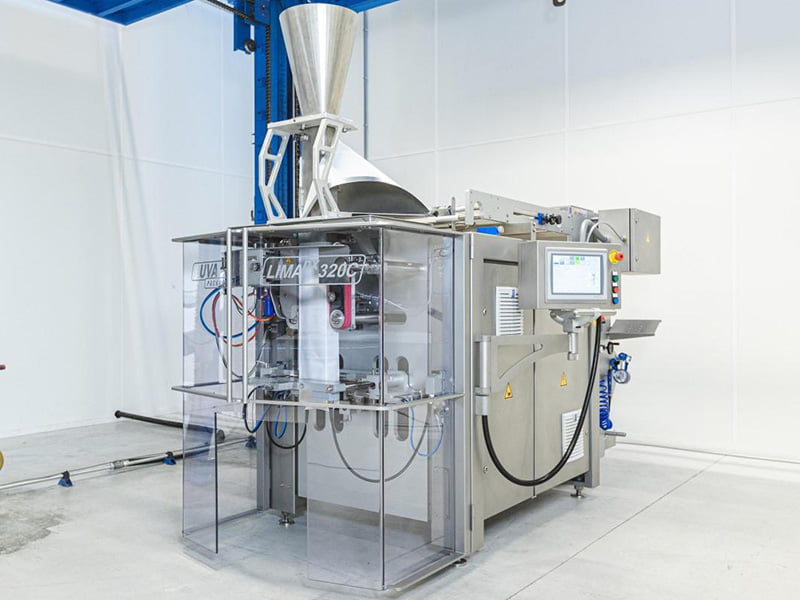 Flowrapper
Automatic wrapping, manufactured for wrapping fresh products with or without support or tray, automatically with heat-sealing materials. The process can be adapted for multiple materials such as BOPP, polyolefin, complex and complex shrink films, biodegradable and compostable materials and paper. With film unwinding from the top or the bottom and the possibility of working with MAP (modified atmosphere packing) if required.
Find out more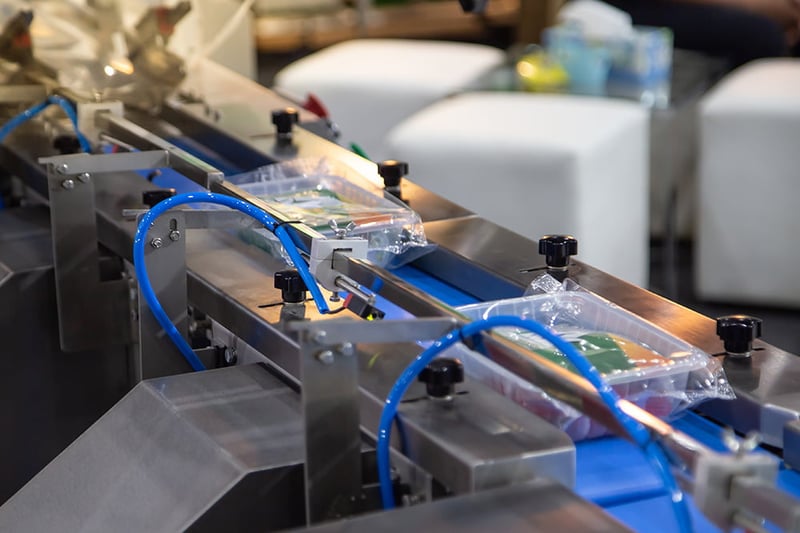 Vacuum packaging
Choose from a range of manual and automatic vacuum packing solutions, suitable for a variety of product types. Whether you're looking for a high-output solution for retail production, or whether you're a small business looking to facilitate local deliveries, we can cater for all types of efficiency requirements.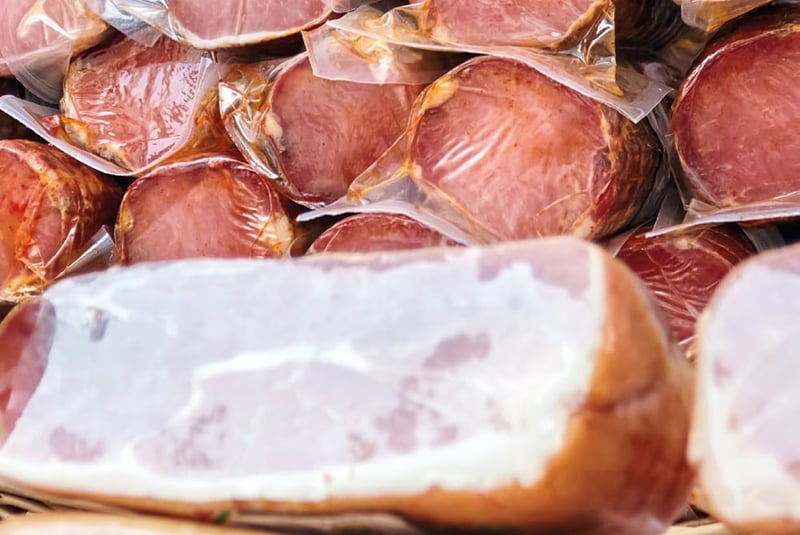 Packaging applications
Sealpac UK & Partners' constant research and evolution of new and existing packaging solutions has built us a wealth of experience when it comes to food packaging. Always high on our agenda are solutions that are sustainable, use less plastic and create less waste - not only good for the environment but also your return on investment. This is why our innovation extends into machinery and tooling too, ensuring we can help you make savings across the board with cost-effective machines that just do more.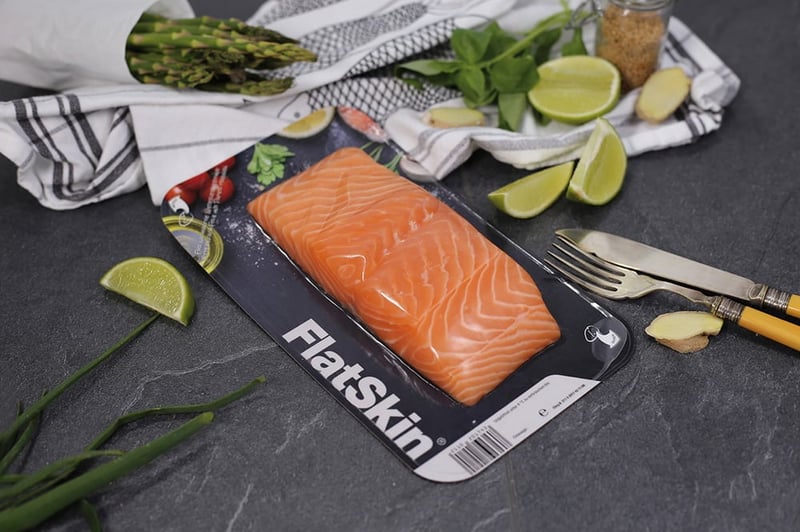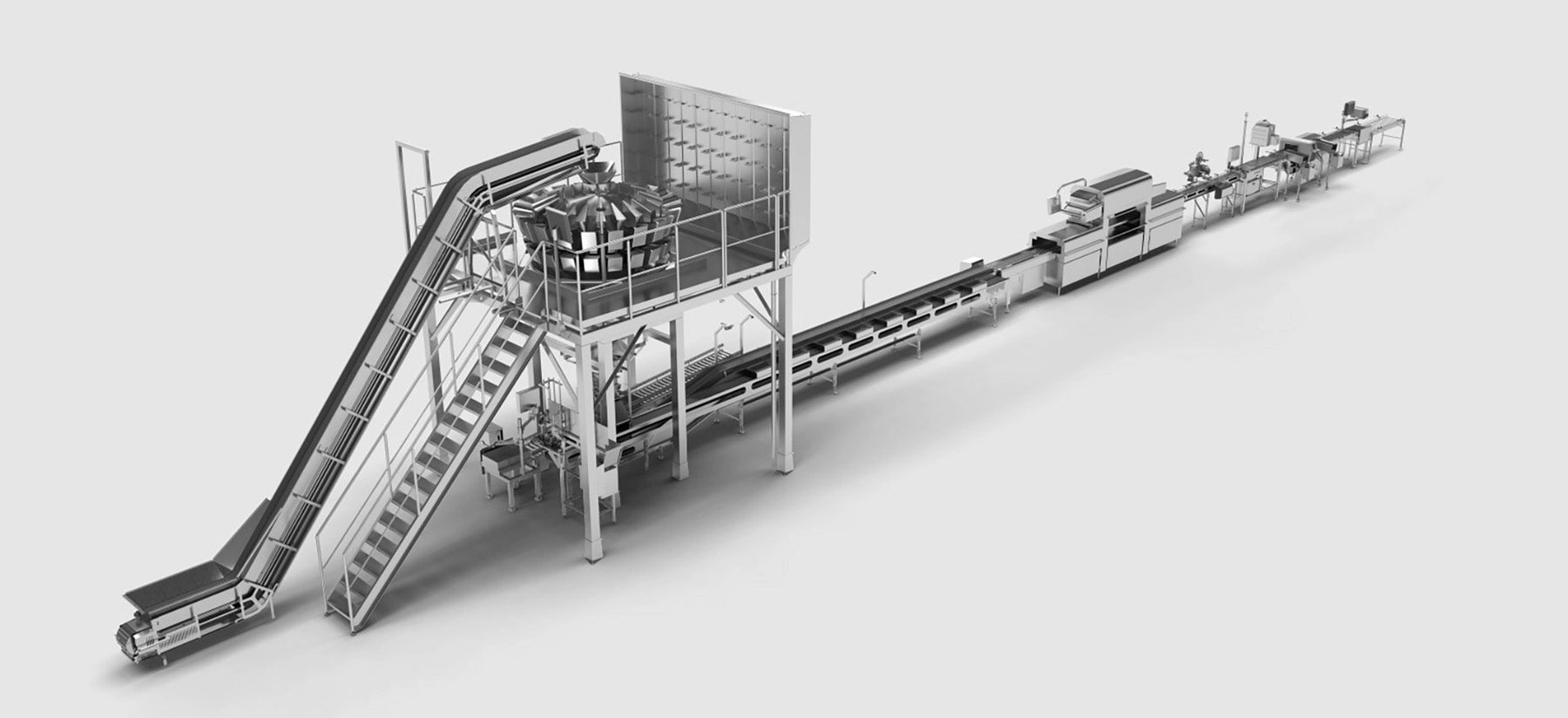 How can you benefit from our expertise?
Whatever your production line requirements, we have the expertise that can really make a difference to your overall efficiency and operating costs. Get in touch with us today to arrange a consultation with our expert team and let's explore the possibilities.
Contact Us
Full line solutions
We design and project manage the installation of bespoke machines across the full production line. Our network of partnerships has helped us to expand our range to offer automated full line solutions which are flexible enough to fit around your business needs and respond to a changing market.