Automated and flexible food machinery solutions
The impact of labour shortage combined with increased operating costs has placed a huge strain on the food industry. As a result of this, an increasing number of food processors in the UK have invested in various methods of automation to help them keep up with production quotas and manage costs whilst maintaining flexibility.
Here at Sealpac UK & Partners, we are firm believers that your business should not suffer on account of the pressures you face. That's why we offer a range of automated solutions with a great return on investment from our partners to reduce the number of workers required on the line, and increase production speeds and efficiency to boost outputs.
Case packing
The Pick & Place robot from our partners DGS is capable of sorting and moving packed products on a continuous basis. Systems can handle all kinds of food packaging including food trays, cartons and bags into crates and boxes.
The Pick & Place robot is a smart investment that quickly pays for itself while improving the quality of your production process through a higher degree of accuracy and flexibility.
Intelligent vision camera techniques are the eye on the line and reduce the need for manual intervention allowing you to place your people in other areas of the factory.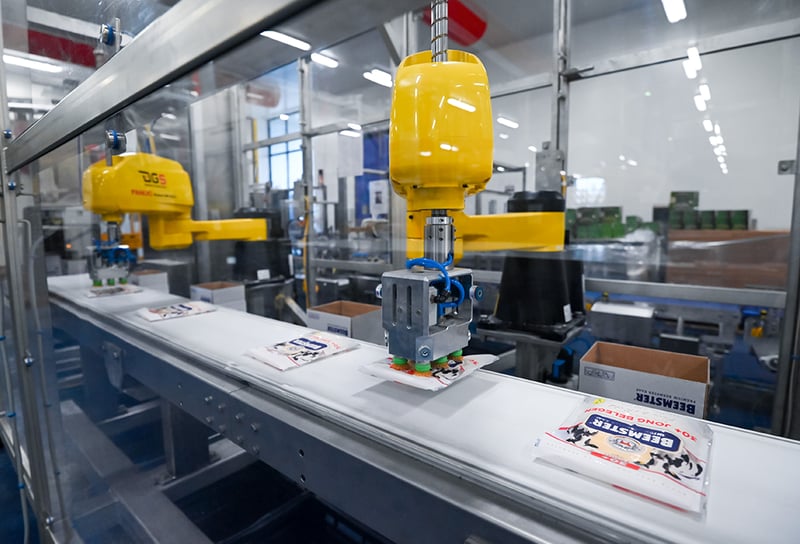 Palletising and depalletising
The food processing and packaging industry relies on efficient line solutions from start to finish. Using latest techniques and technology we can deliver custom solutions to get your product from the food production line to the supermarket safely and efficiently.
Smart software and a fresh perspective on what is possible in automation, we can create customer-oriented solutions.
Forming pallet layers, palletising and depalletising, scanning layers and making the completely finished pallet ready for transport by wrapping, weighing, labelling and strapping are a few examples of processes we can create for you.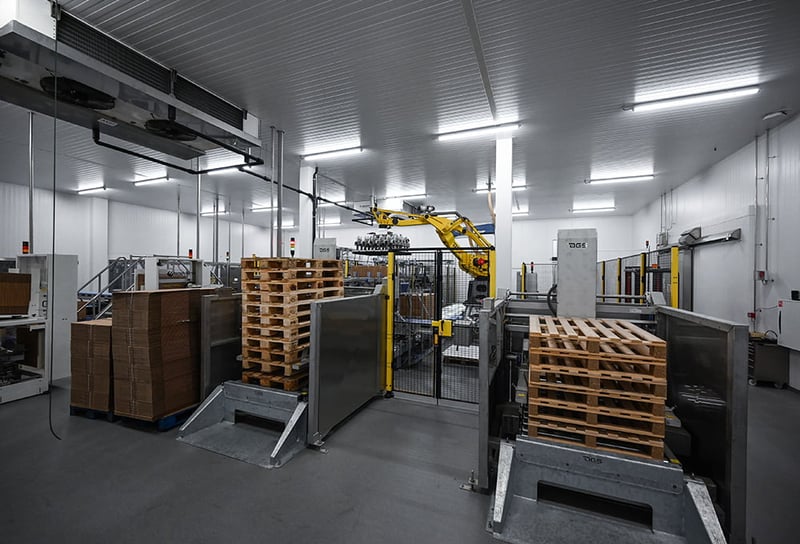 Lidding
Our range of lidding systems allow the placement of a preformed and reusable lids after the sealing process. Systems can be integrated as part of a production line to complete the final pack. Lids are applied by a pick and place system after the tray filling and sealing process.
Ideal for reclose on snacks, convenience and ready meal style packs for the cooking process and storage after first use. If you don't want a preformed lid, then take a look at the innovative EasyLid application. Lids are formed in our unique sealing tool to give you a reclose feature without the need for additional machinery.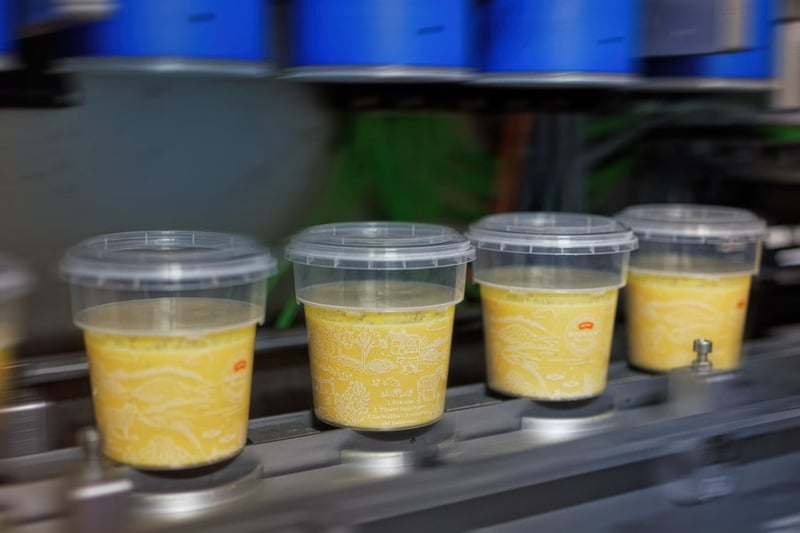 Depositing and auto loading
Ensure your food production line portioning is accurate with a range of versatile portion to pack systems and volumetric food depositors for a wide range of product types. With access to specialist equipment for all sectors, we can help you automate production with fast, accurate, and hygienic solutions designed to adapt and grow with your changing needs.
Even if your product is fragile, sticky, wet, viscous or otherwise difficult to portion, we can help you find a reliable solution that is specially tailored to your needs. Smooth, chunky and sticky products are what we specialise in.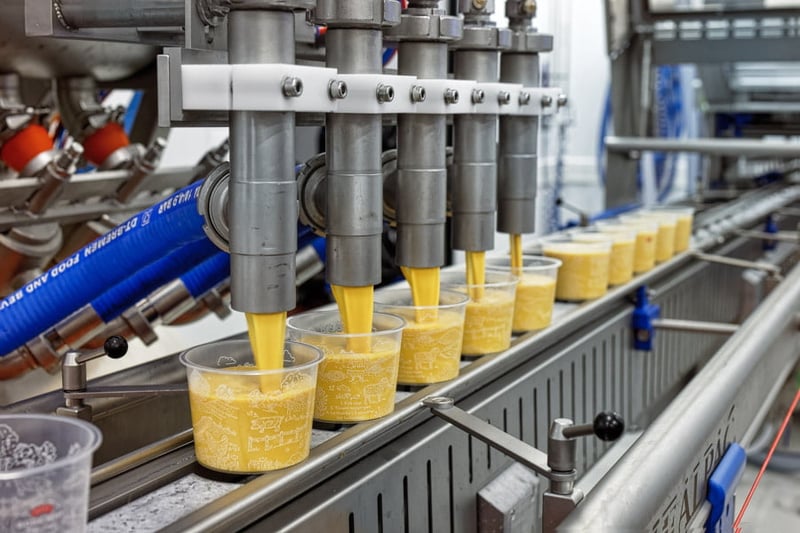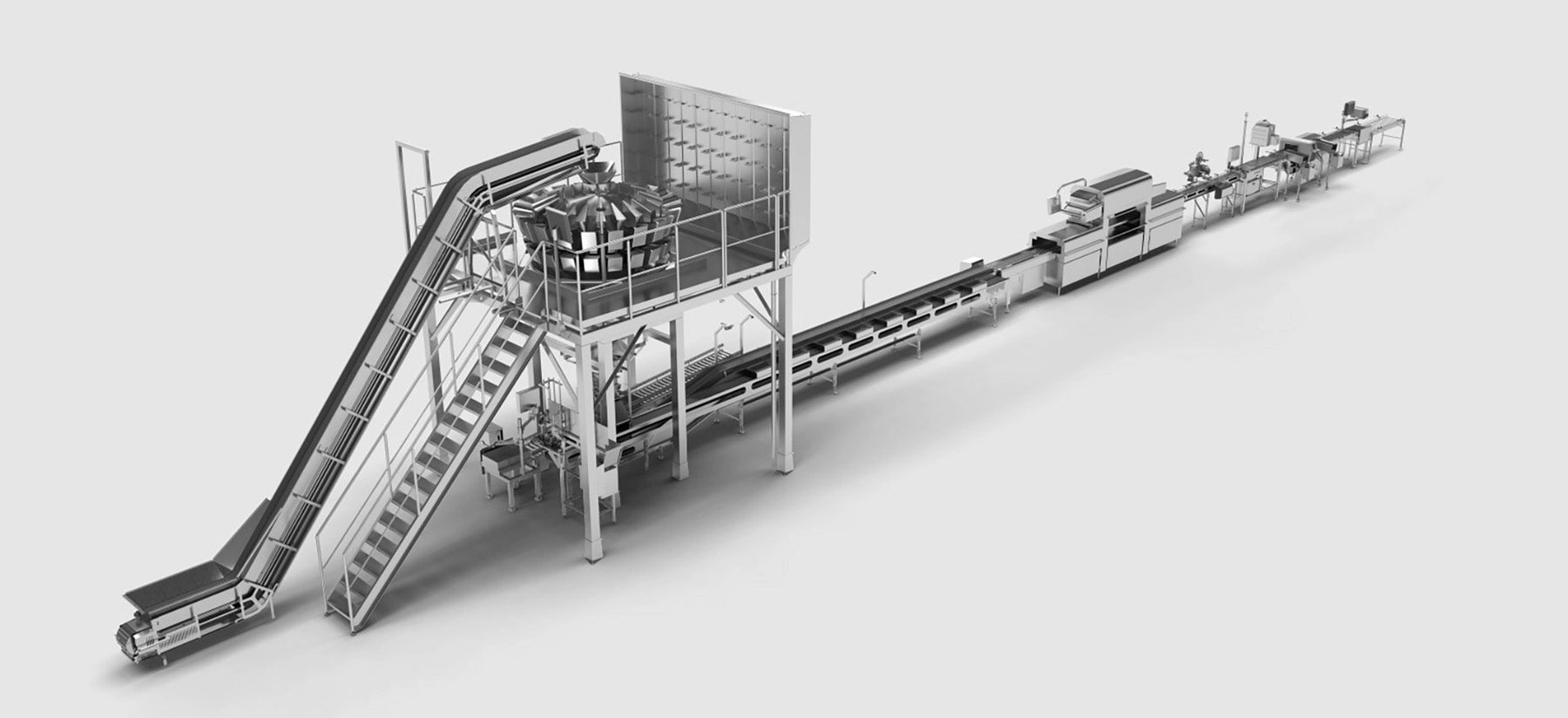 How can you benefit from our expertise
Whatever your production line requirements, we have the expertise that can really make a difference to your overall efficiency and operating costs. Get in touch with us today to arrange a consultation with our expert team and let's explore the possibilities.
Contact Us
Full line solutions
We design and project manage the installation of bespoke machines across the full production line. Our network of partnerships has helped us to expand our range to offer automated full line solutions which are flexible enough to fit around your business needs and respond to a changing market.