Guarantee a quality product every time with fast and reliable inspection in real-time with total traceability
Ensuring your products are of optimal quality before they reach supermarket shelves is key to maximising production efficiency whilst avoiding costly product recalls and damage to your brand's reputation. Bringing increased automation to the production process often means an increase in speed where manual checks are costly and not enough to spot every product defect.
All in one food inspection systems
An innovative solution, unique on the market, capable of combining space saving and optimising of production with multiple checks in real time on one food inspection machine. Each individual product is inspected with a single machine.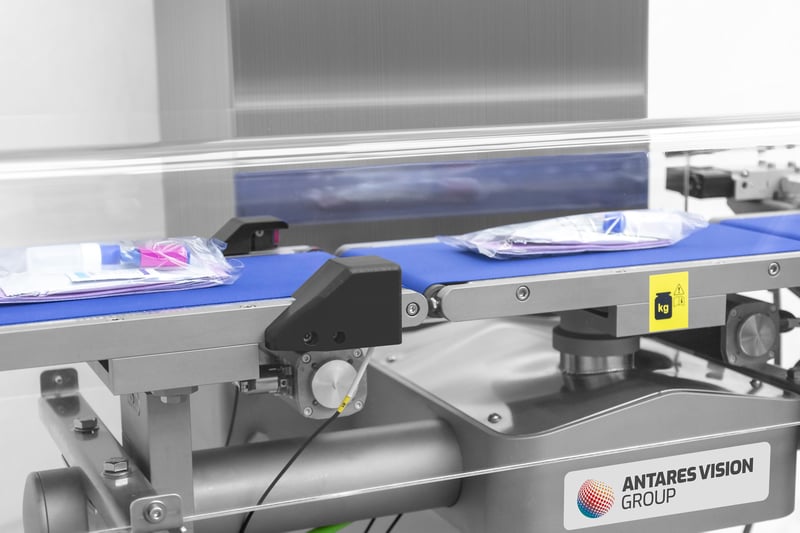 Checkweigher
The checkweigher is a high-precision measuring instrument designed to check the weight of individual products. On board reporting and networking allows you to see your line efficiency in real time and guarantees the right weight for the consumer.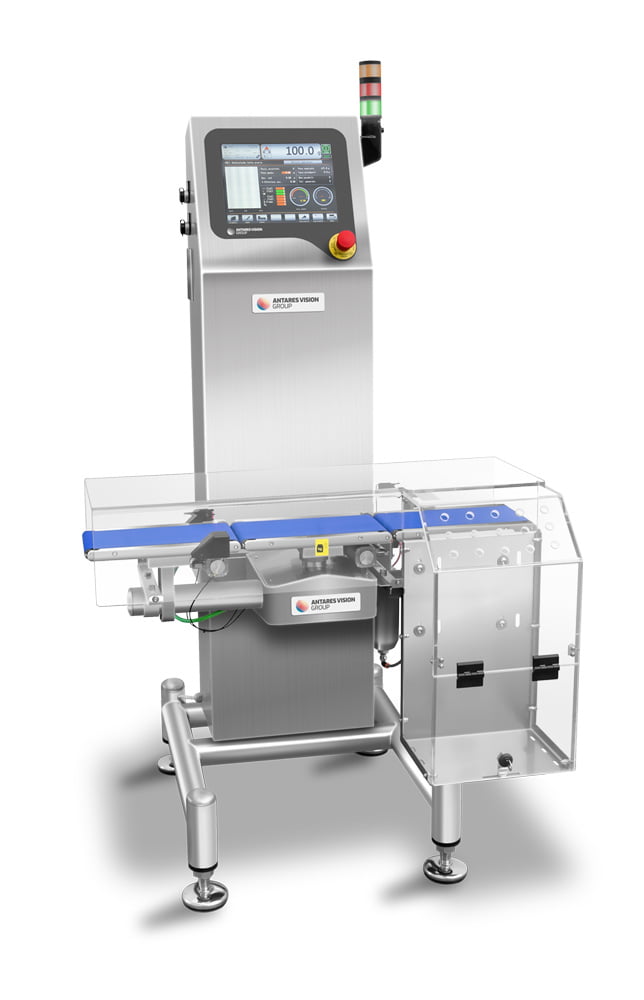 Metal detector
By detecting the presence of metal contamination, our metal detectors for food provide effective protection against ferrous and non-ferrous metals (aluminium, stainless steel, etc.) and guarantee customer safety.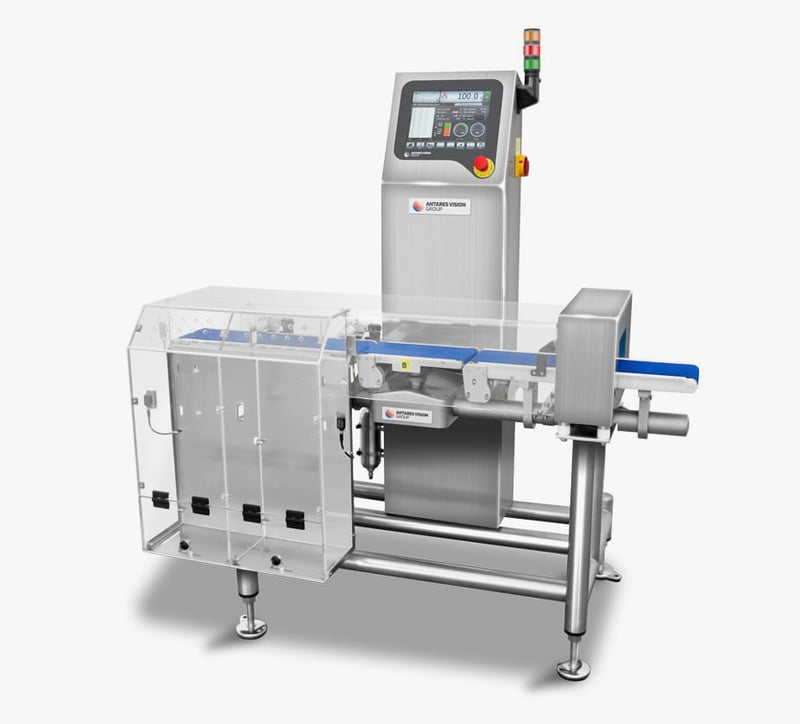 X-ray food inspection
Our inspection technology uses X-rays to identify foreign bodies of different densities. It generates a grayscale image of the product and the software, through a multi-algorithm analysis, highlights any contaminants.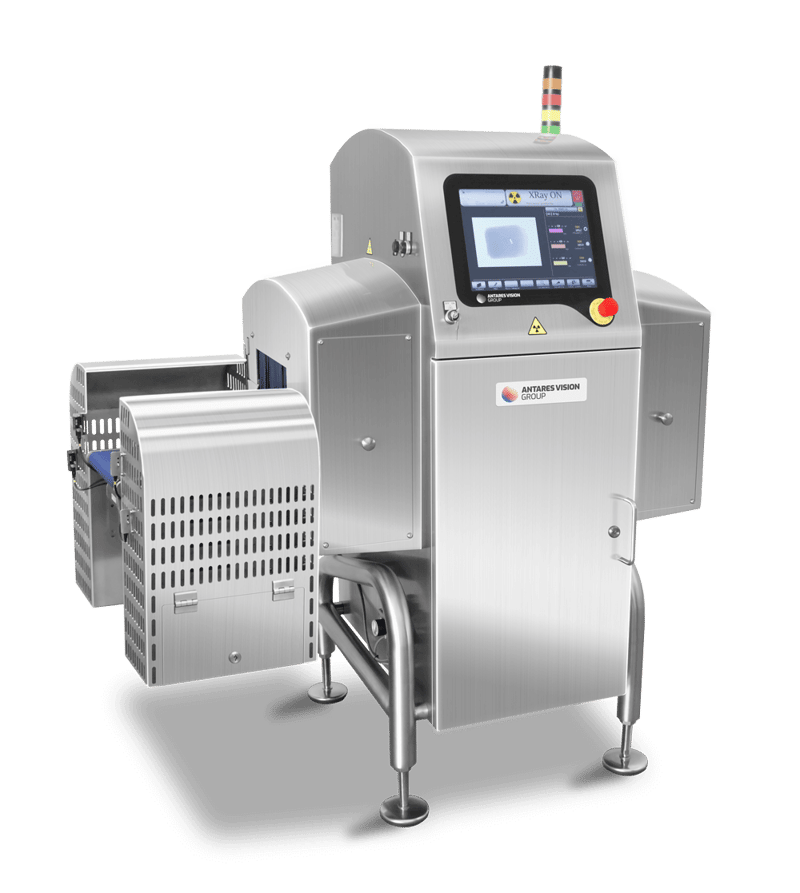 Leak and seal inspection
An innovative application of IR spectroscopy to detect inline holes and microholes in packages by checking for CO2 leakage (for MAP products), alcohol or a specific flavour. In-line sealing area inspection to detect the presence of products and physical contaminants. Available for transparent or coloured film and packaging through hyperspectral or artificial vision technologies.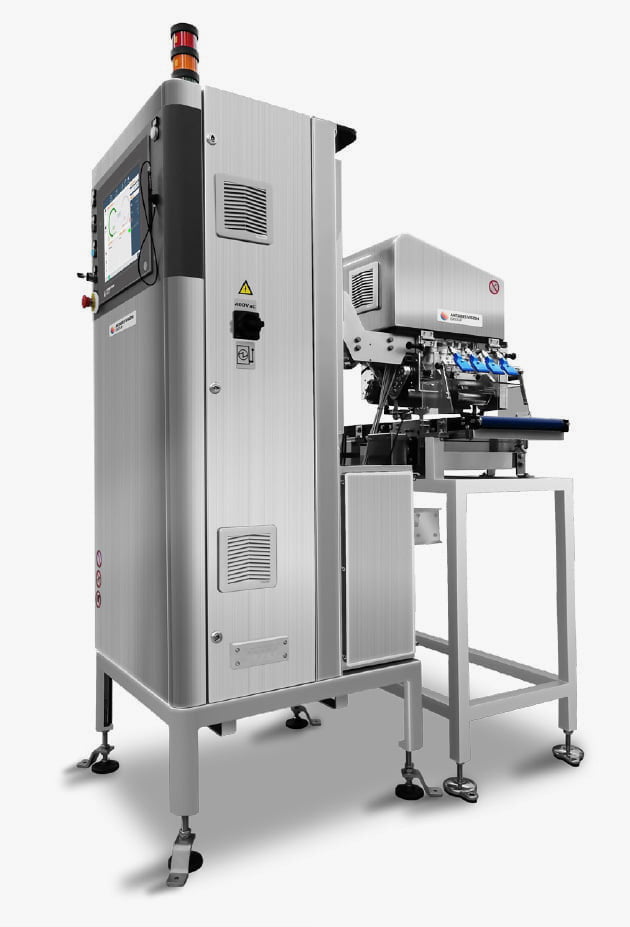 Vision inspection
Knowing you have the right information on your packs is critical to consumer safety and your brand reputation.
Inspection to check the quality of labels (alignment, positioning, items or brand, languages, etc.), codes (expired data, lot number, barcode, DataMa-trix, QR code) and the correlation between single products and secondary packaging. Vision inspection can also check packaging seals for any leaks.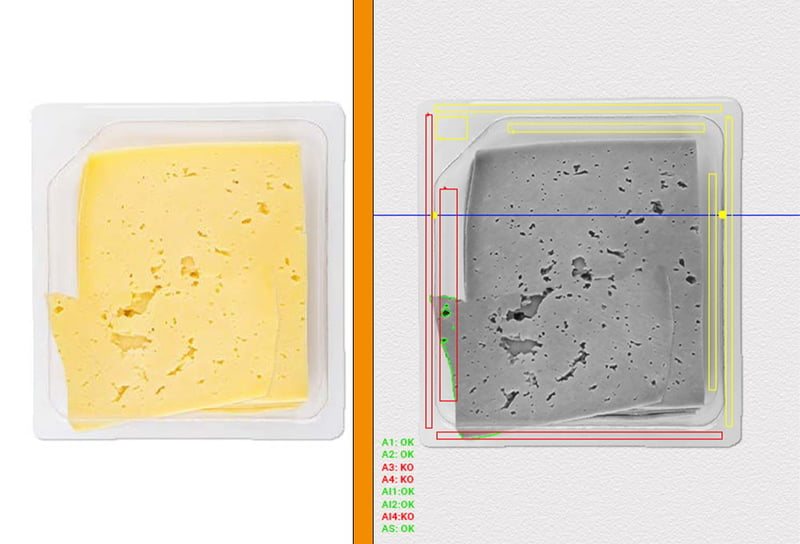 Microwave food inspection
Foreign bodies that X-rays and metal detectors fail to detect are detected by inspection with microwave technology. Plastic, glass, wood, bones, rubber, insects, and all metals, regardless of their size or composition, are from now on detectable. This is a new solution in development – register your interest to find out more.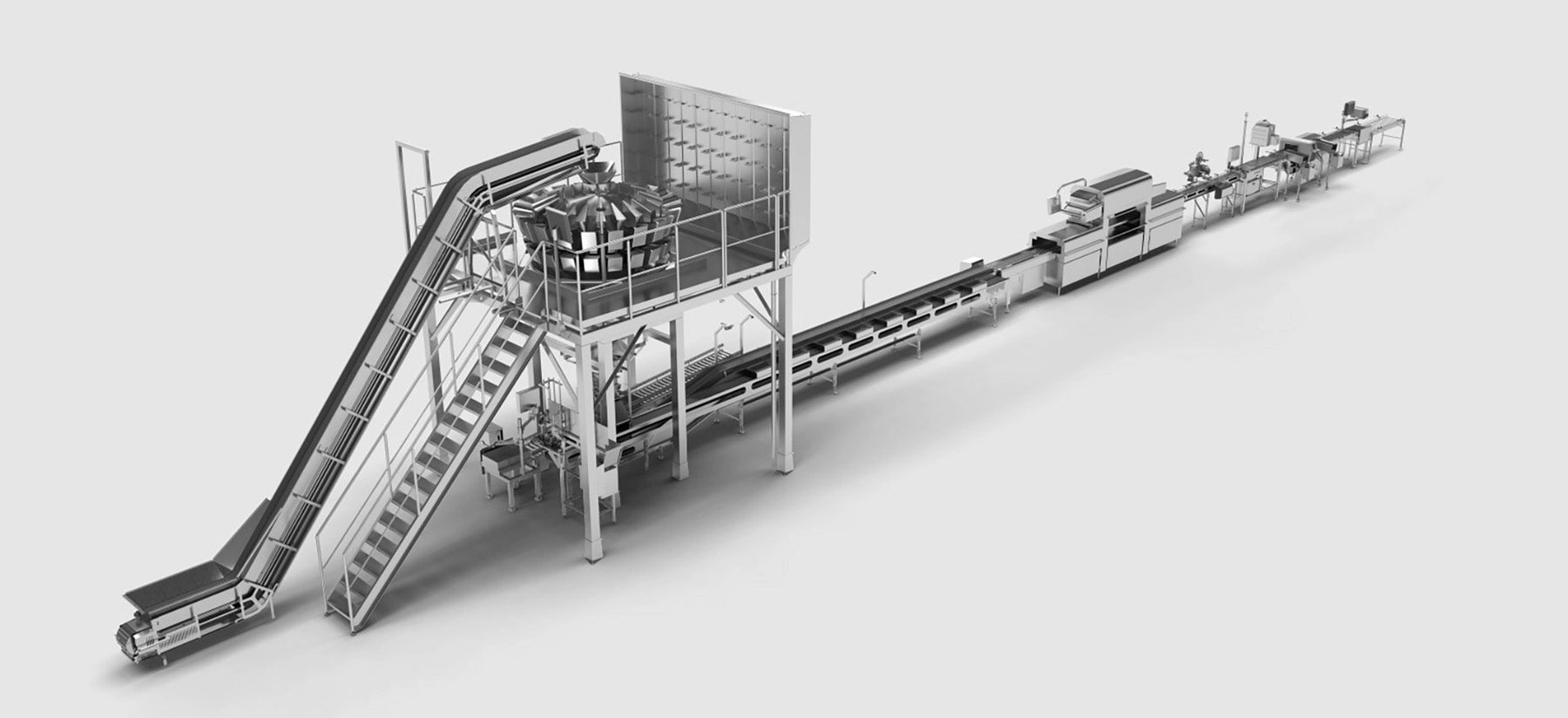 How can you benefit from our expertise?
Whatever your production line requirements, we have the expertise that can really make a difference to your overall efficiency and operating costs. Get in touch with us today to arrange a consultation with our expert team and let's explore the possibilities.
Contact Us
Full line solutions
We design and project manage the installation of bespoke machines across the full production line. Our network of partnerships has helped us to expand our range to offer automated full line solutions which are flexible enough to fit around your business needs and respond to a changing market.