Automated food quality and safety inspection solutions
The Challenge
The presence of micro-holes in food packaging is a particularly critical problem in the food industry since it can lead to poor food preservation resulting in the loss of its shelf life and quality along with a potential safety risk to the end user.
Micro-holes can appear during material manufacture or anywhere along the filling and packing process before the pack leaves the factory.
So how can you know every pack leaves your factory perfectly sealed?
Our Solution – Seal inspection and leak detection
Our partners at Antares Vision Group have developed smart technology to inspect and detect at each stage after packing your product using a combination of laser technology and vision inspection using high definition images with the optional infra red analysis.
Systems can be placed after the packing process to check seal quality and ensure the modified atmosphere stays in the pack.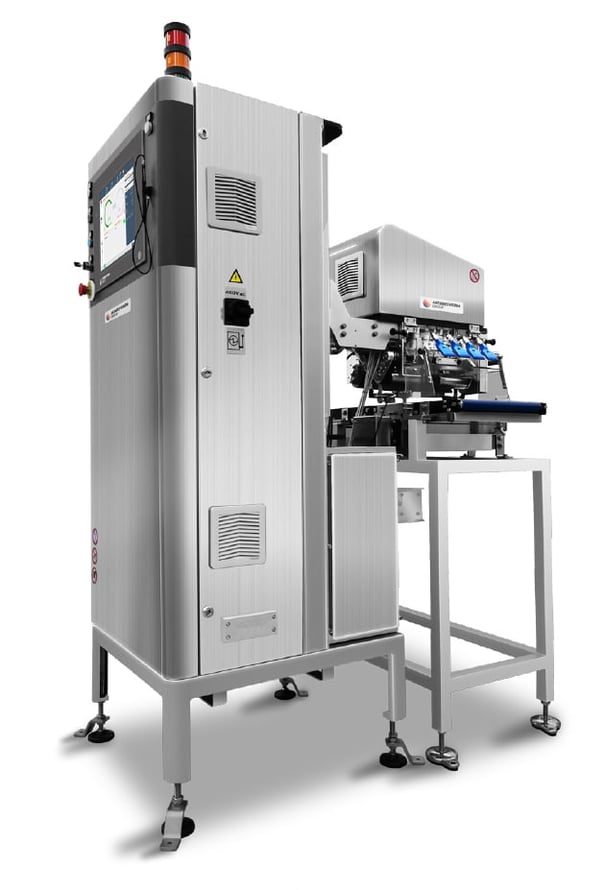 Results
Suitable for all sectors.
Works on bags, trays, flowrap and many more.
Improved customer safety.
Reduced product recalls.
Traceable reporting.
Higher efficiency.
Reduced production costs with automated inspection.
Combine with Xray, Metal detection, checkweighing and label inspection systems.