Seafood at its best
The Challenge
The customer had developed a new process for producing smoked salmon slices as an alternative to meats in sandwiches. Product quality and end user experience was key to this request along with finding a partner for integrating multiple machine suppliers as part of the project.
To produce the highest quality salmon slices and maintain longest shelf life demanded a robust packaging machine fit for the seafood sector along with the highest accuracy for MAP (modified atmosphere Packing)
Our Solution – RE25 Thermoformer
After testing concepts, the Sealpac RE25 Thermoformer was the perfect solution, with its renowned "Rapid Air Forming" technology creating the perfect pack. Added to this is the easy opening feature we call "Easy Peel Point", making it simple and convenient for the consumer to open the pack. The RE25 was simple to integrate in to the line with automatic feeding, printed film, date coding, quality control and robot case packing at the end of the line.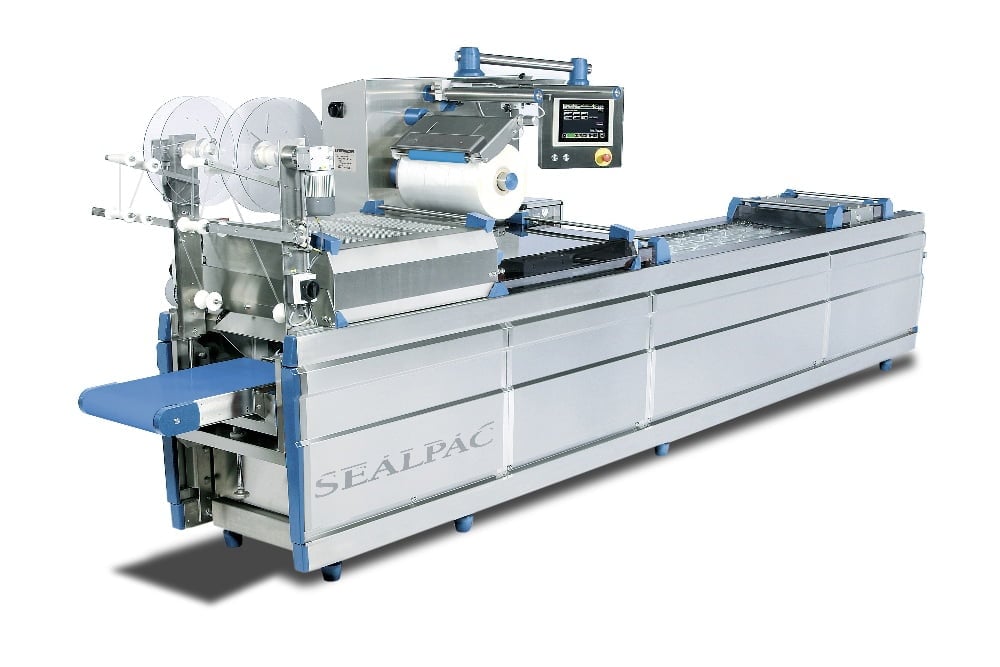 Results
An award winning innovative pack with smart features to create the optimum user experience.
Increased production and reduced costs were amonst the many other benefits.