TraySkin X Plus® – long-lasting freshness and improved shelf life
TraySkin X Plus® is the first choice format for products higher than tray height which do not require a gas mix. The film is vacuumed down over the product, using a highly transparent vacuum skin film to create a tight atmosphere-free sealed tray. This process uses vacuum only and will pack anything from meat steaks up to roasting joints on the same machine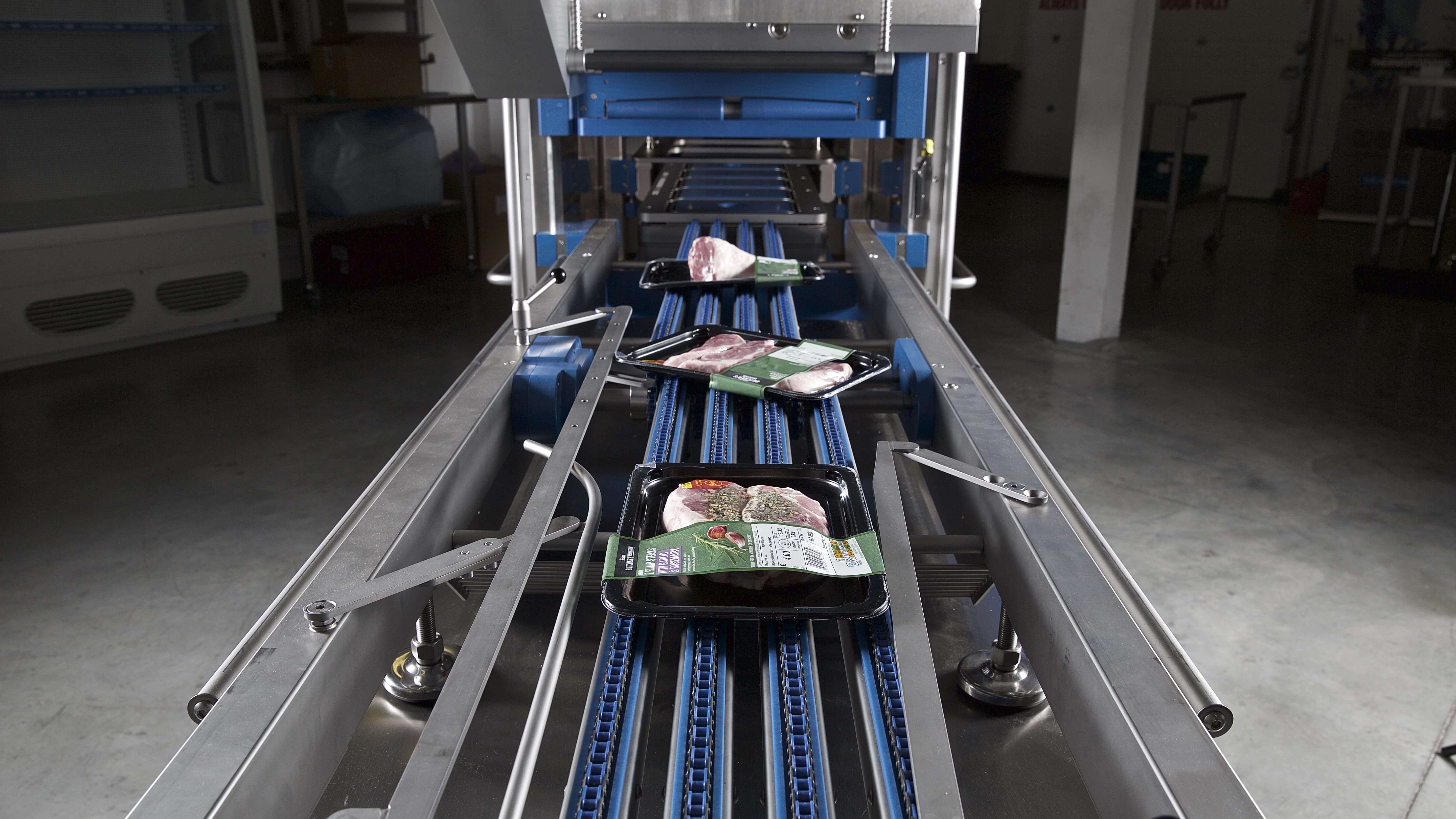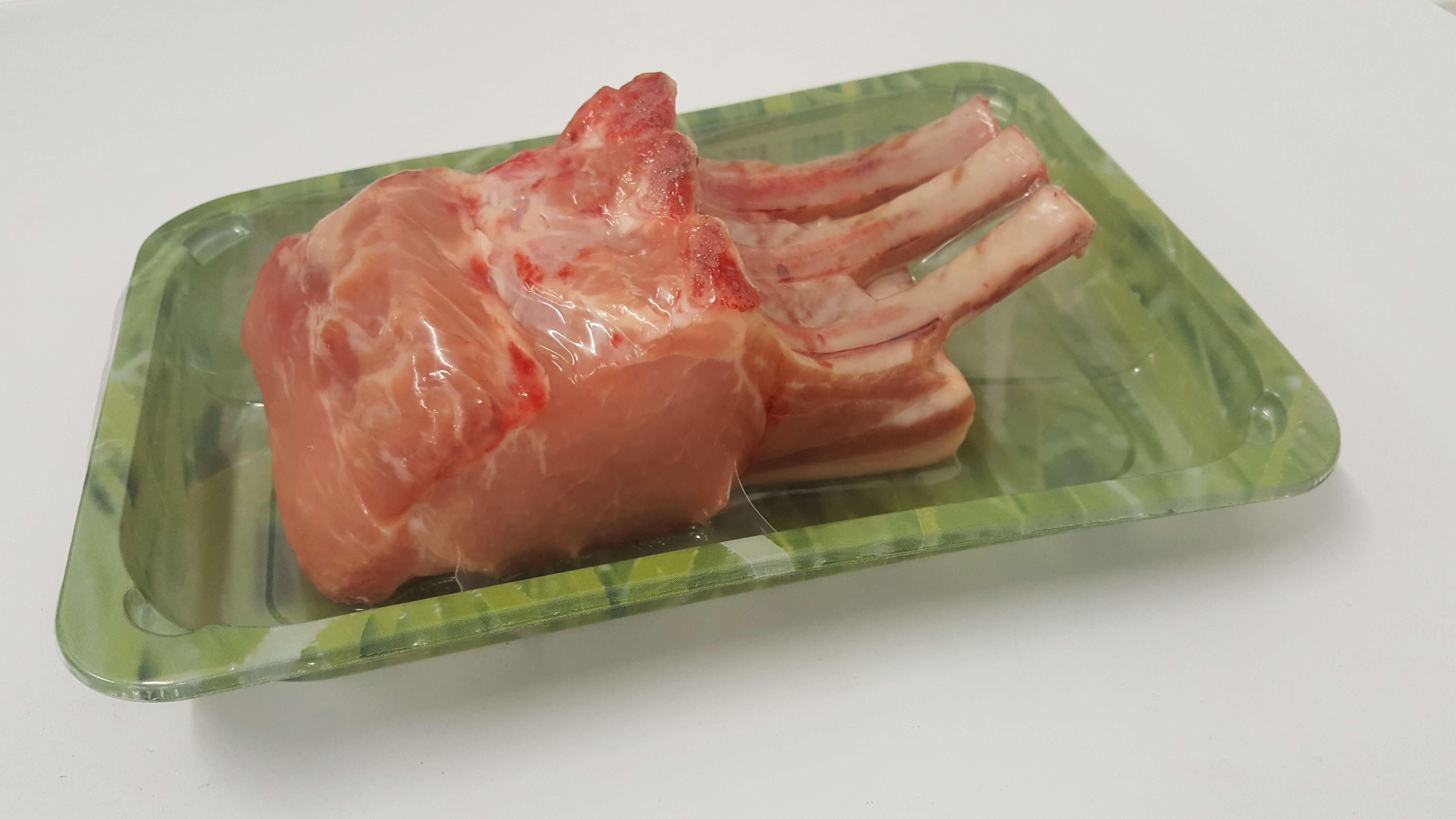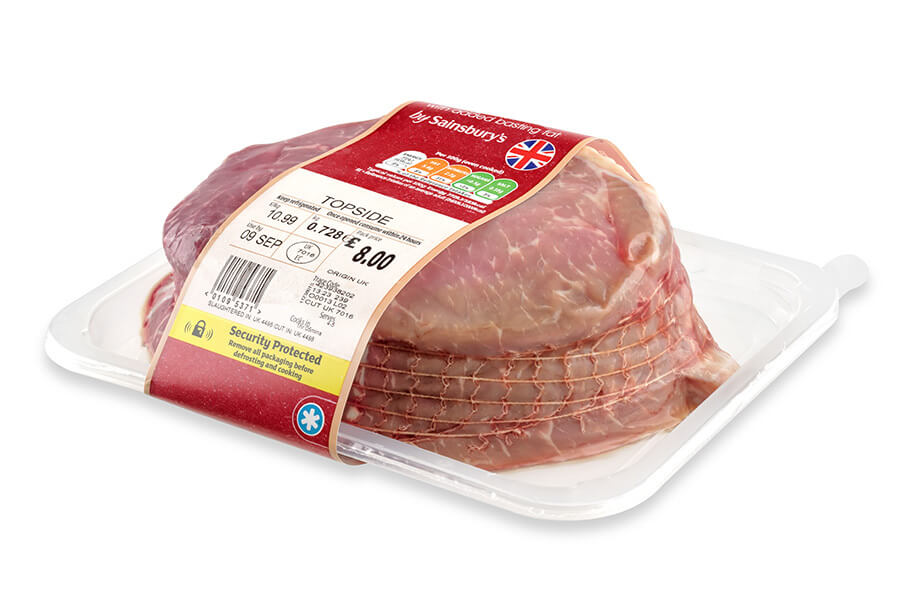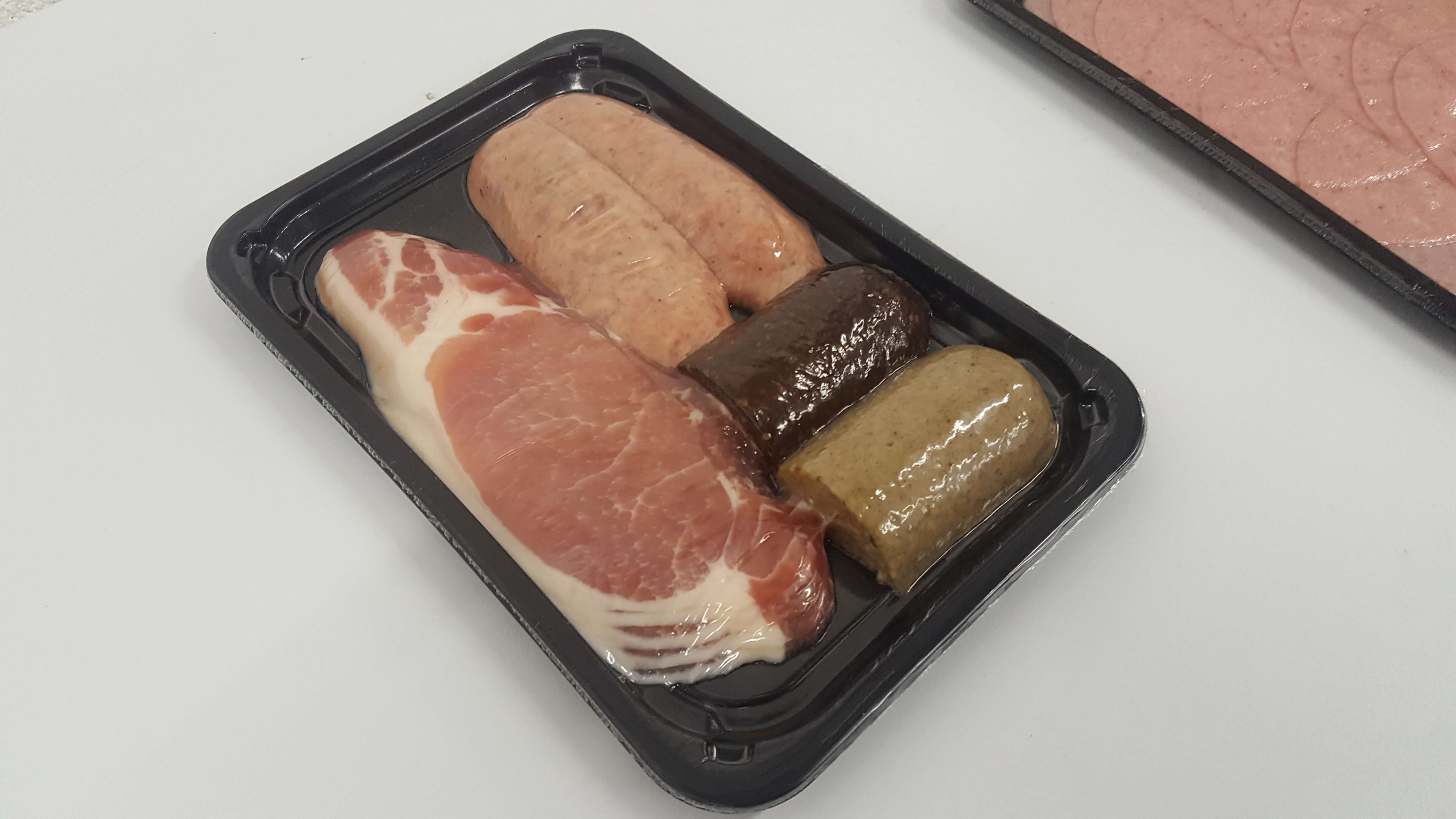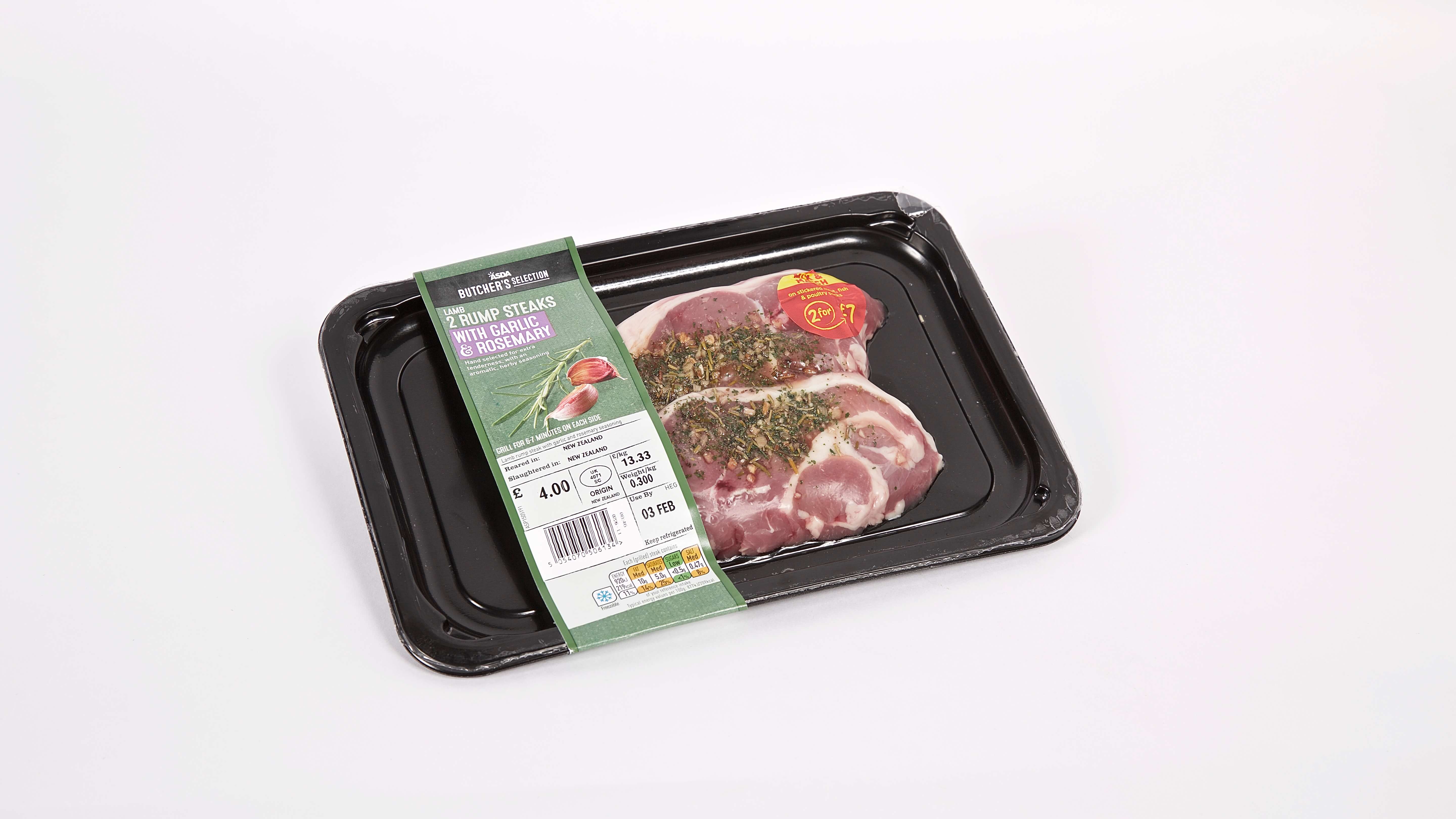 The benefits of TraySkin X Plus®
Best product and leak protection: tight-fitting film is vacuumed on to the tray which prevents the product from leaking and holds it in place during its shelf life.

Extended shelf life: the removal of the atmosphere combined with the right film extends shelf life, benefiting producers and the end user which ultimately reduces food waste.

Headroom for extras: when combined with TRI WEB and additional top film creates a second chamber for add-ons such as inserts, spice mixes, promotional material, etc. (MAP possible)

User-friendly: packs are sealed using a film with peel properties for easy opening. Various styles of peel tab can be used to aid the opening.

Attractive presentation: excellent for vertical or hanging presentation in store.

Flexibility: The TraySkin X Plus application can be used on a range of packaging materials including mono plastics, card, fibre, foil and traditional plastic trays.
World-class after sales support
Increase your OEE and ensure success with routine maintenance, easy access to spare parts, and a range of one-off engineering support services.
Talk to our experts
Curious to know how our automated solutions could work for you? Get in touch for a free consultation to discuss your requirements with us today.
Full-line solutions from Sealpac UK & Partners
We design and project manage the installation of bespoke machines across the full production line. Our network of partnerships has helped us to expand our range to offer automated full line solutions which are flexible enough to fit around your business needs and respond to a changing market.