Modified Atmosphere Packaging – for ultimate freshness
Modified Atmosphere Packaging (MAP) is the process where the atmosphere inside a package is replaced with a mix of gases to keep food looking, tasting and smelling fresh. SEALPAC tools are designed for optimum gas results in the pack, while reducing gas usage.
The exclusively developed SEALPAC MAP+ vacuum and gas system remove oxygen in the process and replaces it with a special gas mixture that forms a protective atmosphere around fresh contents. This can be achieved with shorter cycle times than the traditional MAP process, to allow for maximum productivity.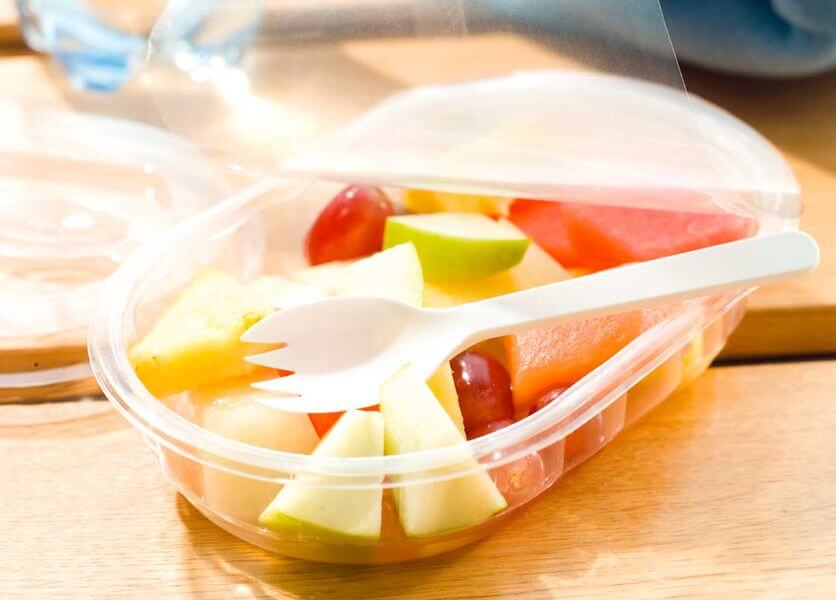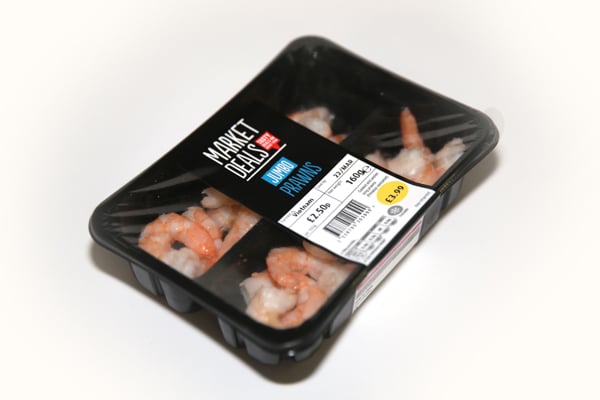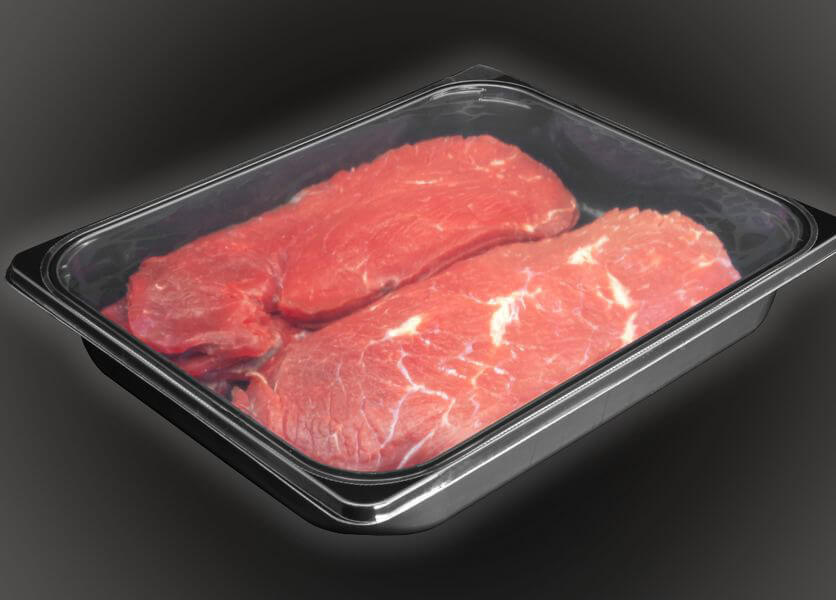 The innovative E-MAP system (Equilibrium Modified Atmosphere Packaging) is an evolution of the common MAP process, which is specially designed for fresh produce. Specific metabolic processes which occur in fruits and vegetables convert oxygen into CO2 must be controlled to prevent fresh produce from drying out or spoiling. High-tech films provide controlled oxygen permeability, which keeps the oxygen content in the fresh fruit or vegetable pack at the favourable level of 2-6%.
The benefits of MAP:
Extends shelf life
Improves flavour, aroma and texture retention
Reduces product exposure and discolouration
Minimises waste and improves efficiency during production
Reduces the need for artificial preservatives
Consistent gas values and reduced gas consumption
E-MAP is precisely tailorable to the specific breathing characteristics of each product, and constantly optimises in-pack atmosphere
Perfect for bakery, convenience, dairy, meat, poultry, seafood, ready meals, pet food, and produce products
World-class after sales support
Increase your OEE and ensure success with routine maintenance, easy access to spare parts, and a range of one-off engineering support services.
Request a sample
Experience our packaging up close and personal – request a sample via post! Let us know your preferred packaging and we'll handle the rest.
---
What our customers say
This element may not be required on this particular page, but we are taking this opportunity to get it styled up in readiness for use wherever it may be required.
---
Full-line solutions from Sealpac UK & Partners
We design and project manage the installation of bespoke machines across the full production line. Our network of partnerships has helped us to expand our range to offer automated full line solutions which are flexible enough to fit around your business needs and respond to a changing market.