When it comes to packaging, at Sealpac UK & Partners we are committed to reducing the amount of unnecessary plastic. Our latest product innovation, FlatSkin®, gives you all the benefits of our standard packaging but also offers greater sustainability as well as opportunities for suppliers and retailers.

This fibre-based packaging solution provides significant savings on plastic and allows for separate disposal of the cardboard and remaining plastic content. FlatSkin has shown rapid market growth since its launch, and can be found in 10+ European countries already - partly due to the sturdy cardboard carrier that provides the highest process reliability.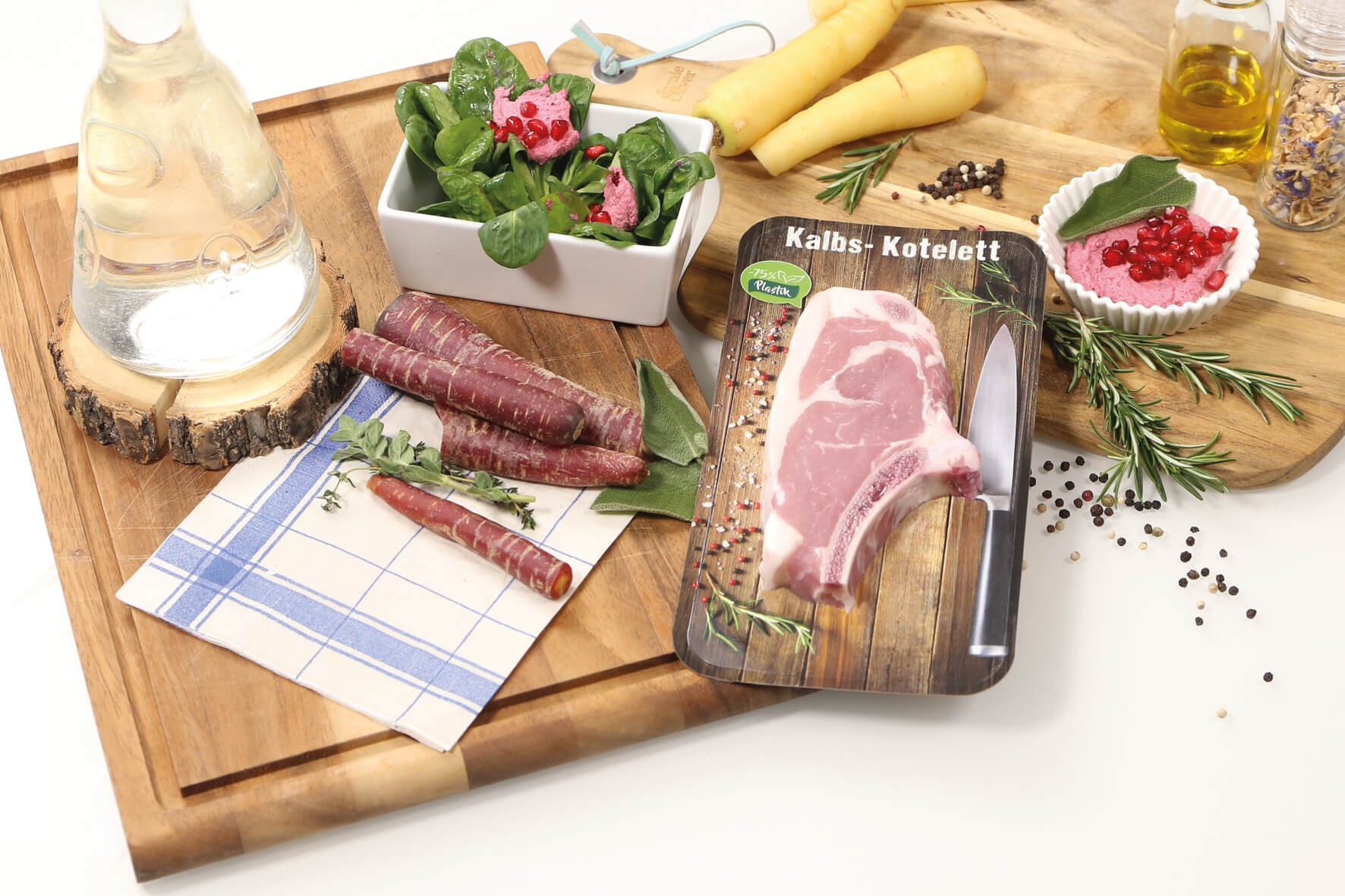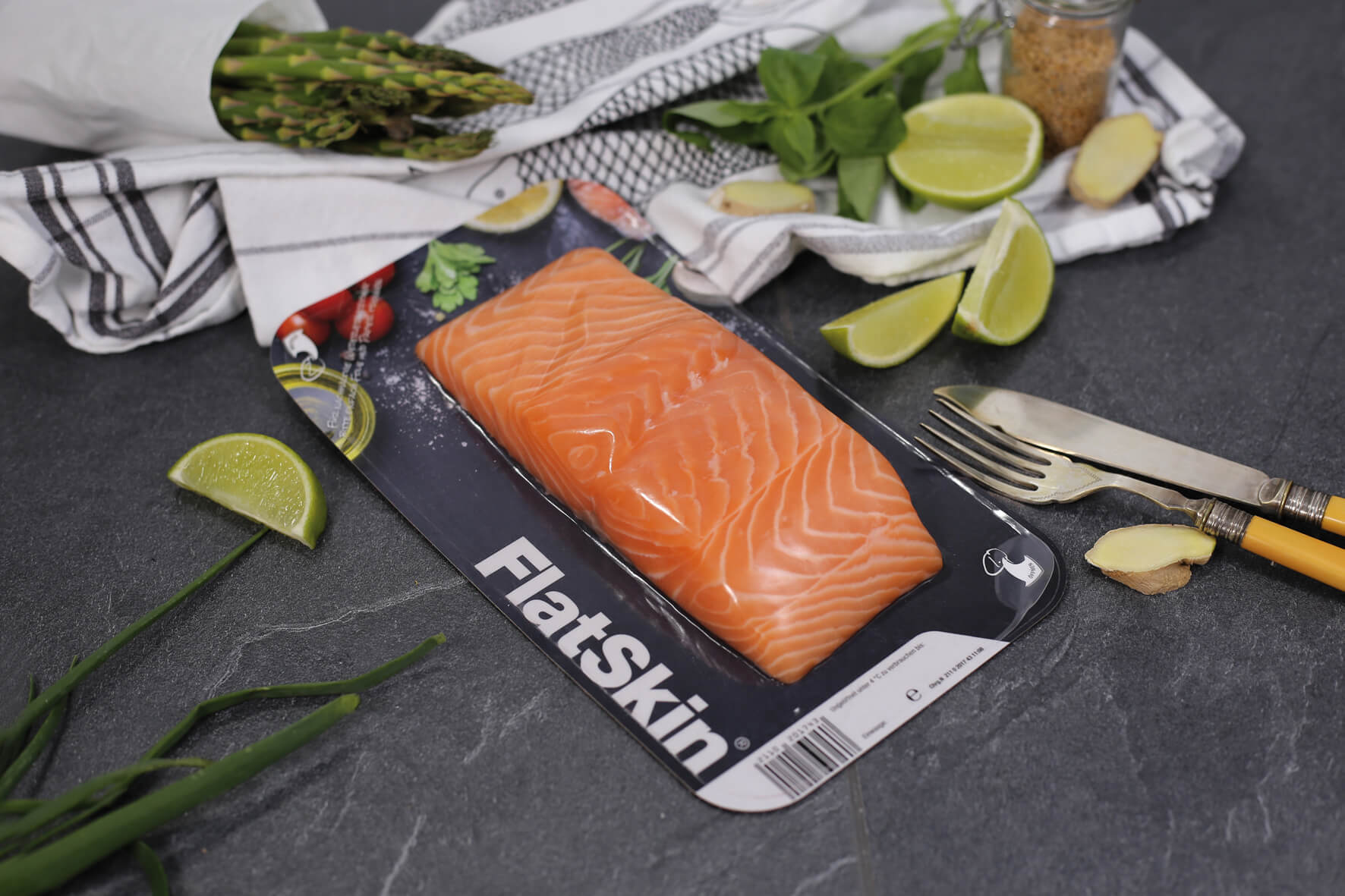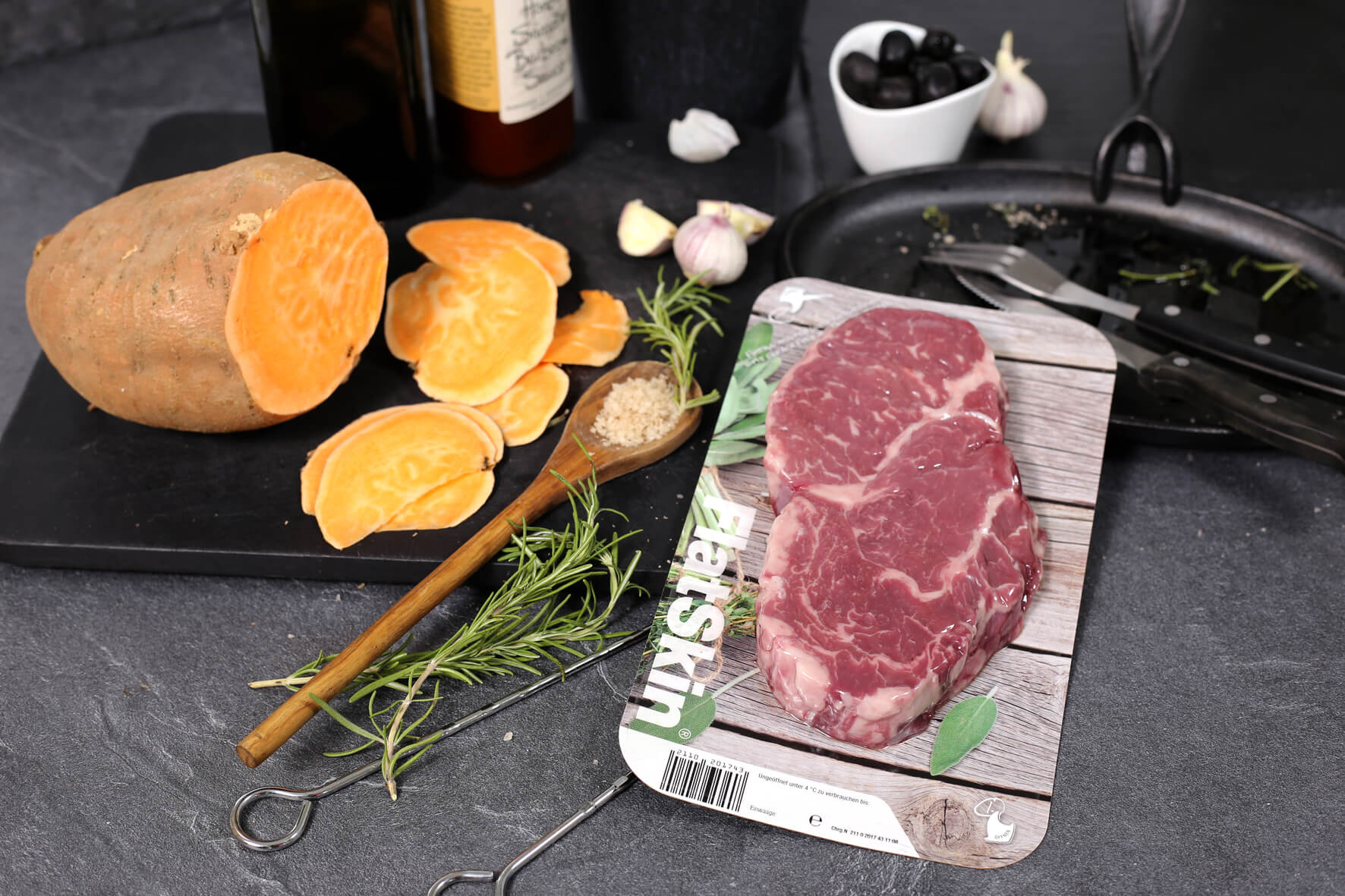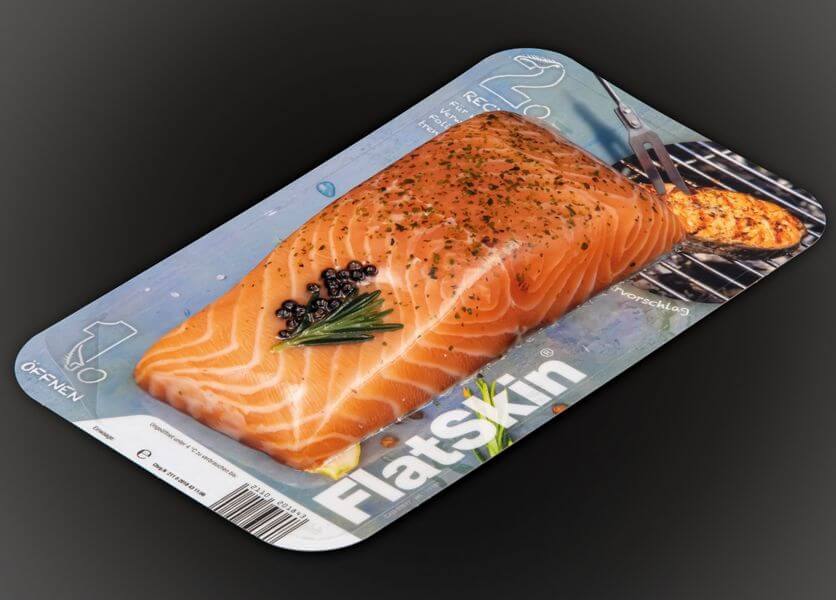 The benefits of FlatSkin:
The resource-saving FlatSkin system highlights any premium product, from meat to fish and more, hence making them true eye-catchers at retail.


The FlatSkin® board uses 75% less plastic and after the product has been consumed, both the skin film and the base film can easily be separated from the card to enable 100% recycling of each component.


The two-sided printing of the product carrier allows for optimal branding and eye-catching presentation at the point of sale and the product can even be supplied with a Euro hole hanger, so it can be prominently displayed whilst also saving space in store.


From fresh meat and poultry to cheese, seafood and vegetarian foods, FlatSkin is suitable for all products and sectors. And best of all, once you have FlatSkin you can run any packaging format through the same SEALPAC tray sealer.
Benefits:
● Up to 75% reduction in plastic
● Two-sided branding and communication
● Optimal post-maturation and shelf life
World-class after sales support
Increase your OEE and ensure success with routine maintenance, easy access to spare parts, and a range of one-off engineering support services.
Request a sample
Experience our packaging up close and personal – request a sample via post! Let us know your preferred packaging and we'll handle the rest.
Full-line solutions from Sealpac UK & Partners
We design and project manage the installation of bespoke machines across the full production line. Our network of partnerships has helped us to expand our range to offer automated full line solutions which are flexible enough to fit around your business needs and respond to a changing market.