Produce
Fruit and vegetables are essential for maintaining a healthy lifestyle. They form the bulk of the weekly shopping trip. But to get the very best return and maximise your profits, you need the perfect packing solutions.
Shelf-life, attractiveness and stackability are all key to success in the fruit and vegetable sector. Today's consumers also demand both convenience and sustainability, so it's important that your packaging is up to scratch. Sealpac UK & Partners provide innovative full-line solutions that help you keep up with consumer priorities. From sorting to packing, all the way to final quality control, we're focused on providing the best possible service for both you and your customers.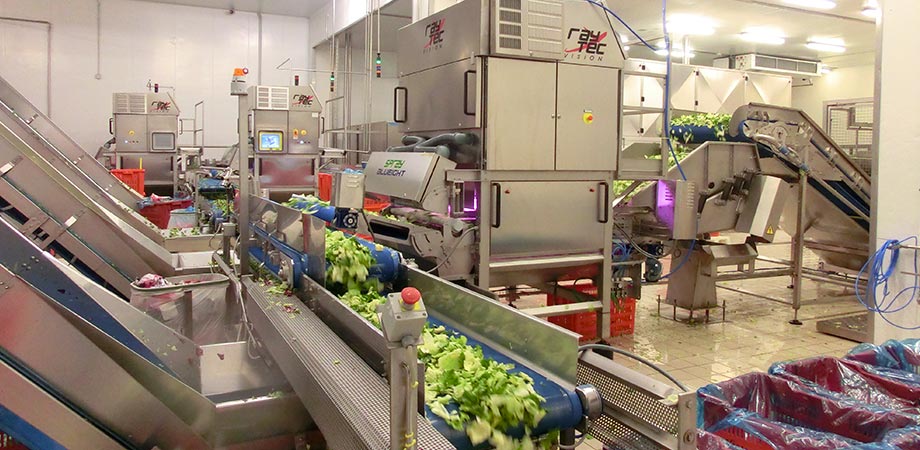 Optical sorting technology
Sealpac UK are the sole distributor of Raytec Vision in the UK. Raytec is a leading expert in optical sorting technology for dry foods, snacks, confectionery, fruits, vegetables and seafood.
Discovery – uses visible colour and chlorophyll analysis to detect underripe product and foreign bodies.
Spray – uses the highest resolution cameras to examine the product on the conveyor belt.
Dryce – examines the product using the "free fall double side view" system which analyses 100% of product surface area.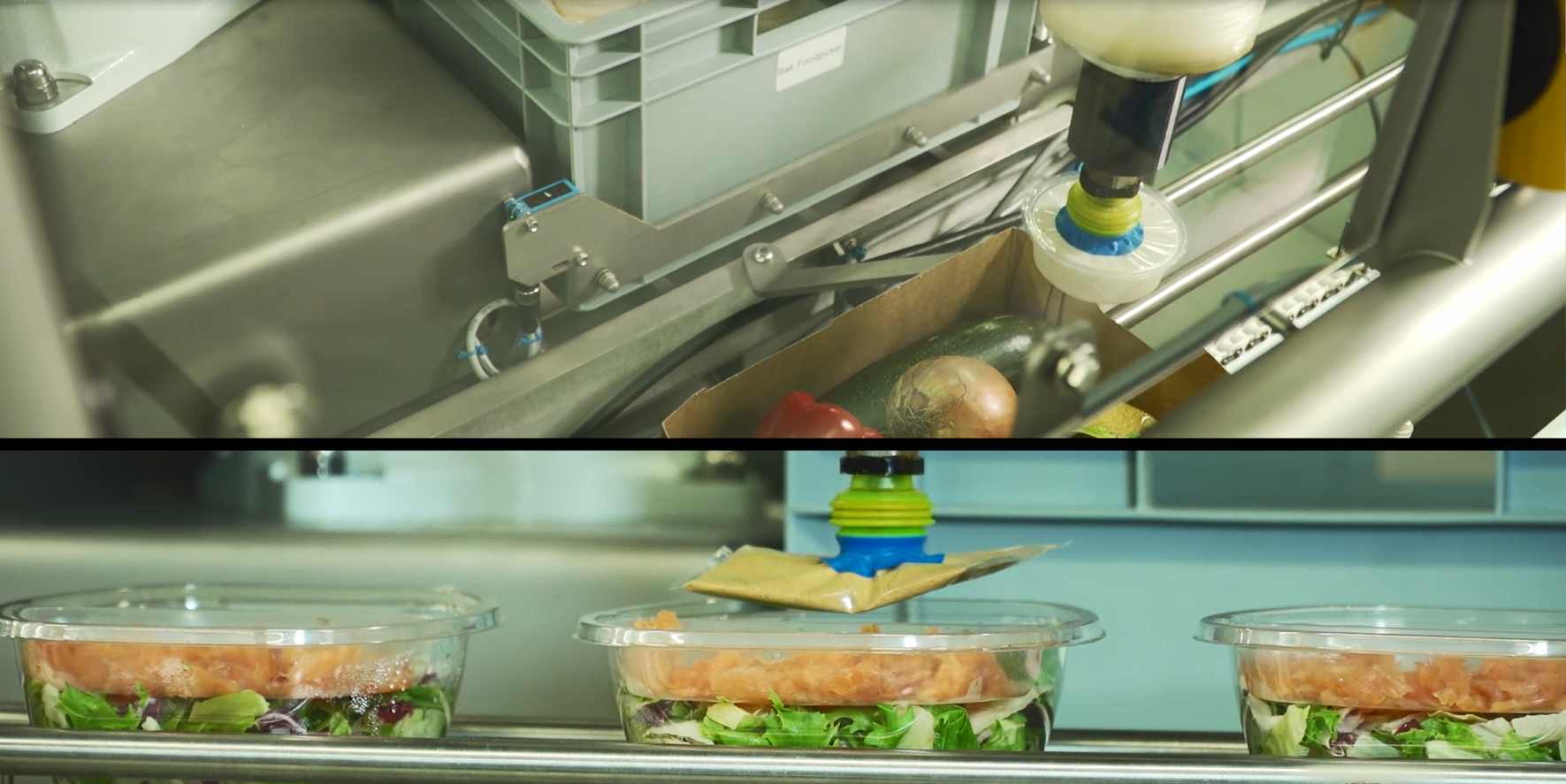 Automated pick and place for convenience packaging
Making things easy for you and your customers is our number one priority. Whether that means including forks in salads, dual compartments, or reclosable lids, we've got you covered. Not only do our machines provide bespoke packaging solutions to suit your needs, but changeovers between packaging types are quick and easy.
We offer a range of automated solutions, including SHEFF. SHEFF is a robotic solution for random product picking and loading, with a wide variety of applications. This includes placing disposable forks or individual salad ingredients into each tray.
Sustainable packaging solutions
We offer a range of packaging solutions to suit the environmentally conscious consumer: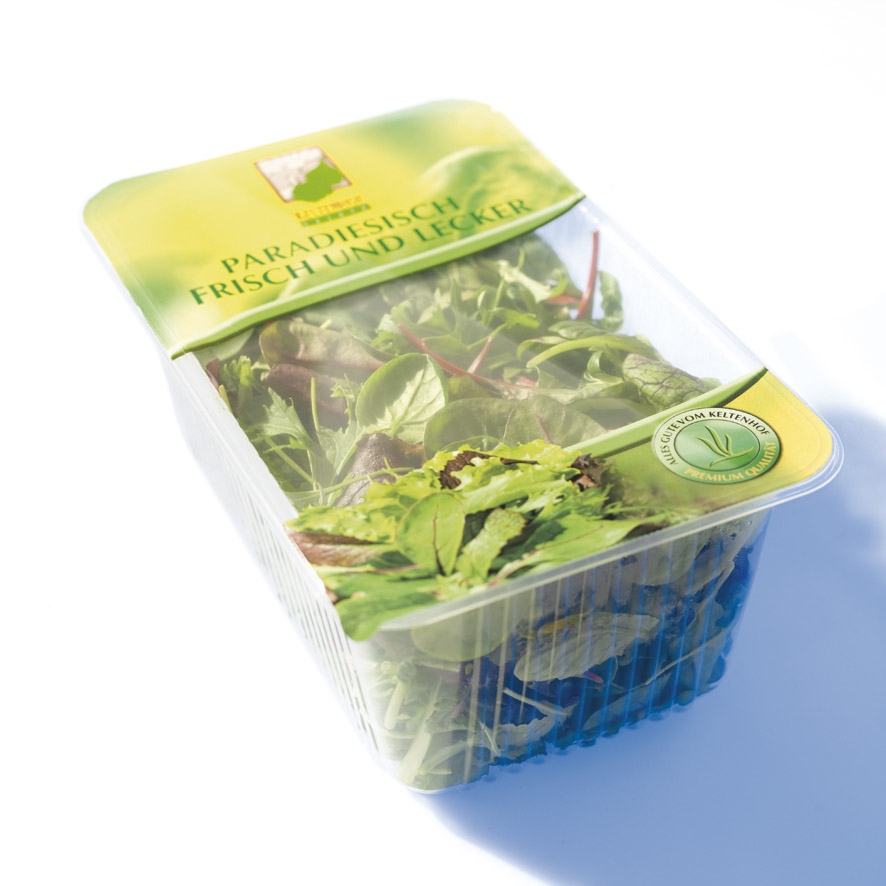 Optimal freshness and maximum shelf life
To keep fruit and vegetables looking and tasting as fresh as possible, for as long as possible, our E-MAP packaging keeps oxygen levels at an optimum of 2-6%.
Regulating the breathing process is key to prevent drying out or spoilage in produce, and with our equilibrium modified atmosphere packages, your products will retain their flavour and freshness for longer.
Latest News
We are constantly innovating to make better food. Keep up-to-date with all our latest news and product innovations so you don't miss out.
Read more
In Focus brochure
Contact Us
Contact us today to discuss your requirements and how we can support you to achieve the most efficient production line.
Get in touch