Updated on Jun 17, 2021 01:36:20 PM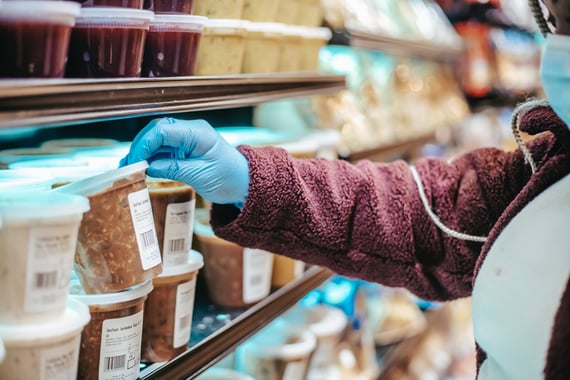 The importance of accurate labeling of food products has certainly been brought into the spotlight over the past few years with several tragic news stories on this topic hitting the headlines.
Accurate labeling clearly plays a vital role in ensuring that food and drink products are safe for public consumption and adhere to the necessary laws and guidelines. Having adequate inspection and quality control systems in place is essential for all food manufacturers, so regularly reviewing food labeling, inspection and quality control measures is simply good practice.
Food-labeling and the law
Food labeling is a legal requirement and any food products on sale must display a label that's easily visible and clear to read and understand.
In most cases you must also show the name of the food, a 'best before'/ 'use by' date, a list of ingredients, the name and address of the manufacturer, packer or seller and country of origin, any special storage or cooking instructions, the net quantity information, the lot number and any other necessary warnings.
More specific legislation (both civil and criminal) is stipulated around the listing of allergens. These must be given careful consideration and ideally food manufacturers should seek their own legal advice as appropriate, as well as conforming to any specifications dictated by supermarkets.
The EU Food Information for Consumers Regulation (EU FIC) 2016 outlines the way allergen information must be displayed on foods that are prepacked, sold loose or served when eating out. Under the EU FIC, 'Allergenic ingredients must be indicated in a list of ingredients with clear reference to the name of the substance or product'. This includes eggs, fish, crustaceans, cereals containing gluten, peanuts, soybeans, milk (including lactose), nuts, celery (including celeriac), mustard, sesame, sulphur dioxide/sulphites (of a level above 10mg/kg or 10mg/L in the finished product), lupin, and molluscs.
Allergenic ingredients must also be emphasised using a typeset that clearly distinguishes it from the rest of the ingredients. The only exception is where the name of the food clearly refers to the allergenic ingredients concerned, such as a bag of peanuts or a box of eggs. Otherwise information about allergenic ingredients is mandatory and must be provided.
Labeling systems technology
Having an accurate labeling system in place is paramount for food manufacturers but choosing a new system can be challenging. Each supplier will have a different approach to their sales process, the design and manufacturing of their products and their ability to meet specific end user needs and provide technical support.
Key points to consider are:
1. Integration and efficiency
What equipment does the manufacturer offer and how well will this integrate with your current systems?
How efficient is one type of labeling systems technology versus another?
2. Quality of performance and flexibility
Is the equipment easy to operate and does it offer the speed, range of motion, type of print engine and size of label capabilities you require now and in the future? It's also essential that the equipment integrates with any central QC control software that manages multiple barcode label machines. Getting this right is essential for achieving your existing production targets and planning for the future.
3. Manufacturer reputation and support
Does the manufacturer have a good reputation?
Are there any product reviews of the labeling system you intend to buy?
Have you previously bought a similar solution in another department or for another site and if so how is that performing?
Do you know another organisation who has recently purchased the same style of labeling technology? If so contact them for some first hand feedback.
What additional sales support do they offer, and do they offer flexible payment options?
The consequences of incorrect product labeling
No matter how accurate and reliable your labeling system is, the importance of having adequate quality control measures in place should not be underestimated as the impact of incorrect product labeling can be huge.
If you do notice a labeling problem, a full label reprint may be required. This is a costly process that can slow down production and may prevent you from meeting production targets or lead to not fulfilling a customer's order on time. Although discovering any problems on the factory floor can seriously slow down production levels, this is certainly preferable to having to deal with a product recall.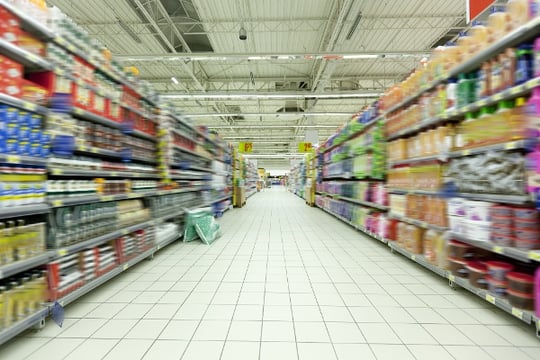 A product recall can cost millions to recover from and that's without accounting for the damage it can do to your brand's reputation. Customer loyalty from both consumers and your clients can be seriously compromised, not to mention safety.
If incorrect labeling means that products no longer adhere to the laws around correct labeling and listing of allergens, legal action may also be taken. In the very worst-case scenario, the incorrect labeling of food products can cause serious harm to a consumer or even loss of life and this is something which all food manufacturers should go to every length to avoid.
The importance of label quality inspection systems
Due to the lightning level of production now required within factories there has been a huge shift towards the use of vision systems and X-ray inspection systems as part of the quality control process. This technology offers fast, accurate results and reproducible inspection capabilities that are impossible to achieve manually, at a competitive cost.
Automated vision systems accurately check every aspect of a product's packaging including labels, printed information, barcodes, seal integrity and the product itself. Having one decimal point out of place or one critical print defect on a label can lead to an entire product line recall so maintaining 100% accuracy at all times is essential.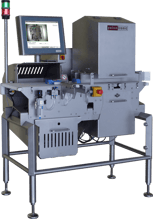 At Sealpac UK & Partners, our partner Pulsotronic offer such capability for the food and packaging sector. Their automated optical inspection system can make informed decisions about quality control. State-of-the-art camera systems are used to ensure reliable optical inspection. Depending on the application, all retail-specific tasks for the visual inspection of hard and soft film products can be solved during secondary packaging. Compared to manual re-sorting, fully automatic quality control guarantees a 100% visual inspection.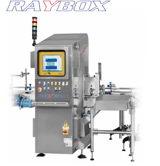 X-ray inspection carries the advantage of assessing food products for a range of potential contaminants including bone, stone and glass. This is not possible with standard metal detection systems alone. The leading technology provided by our partner Raytec Vision, means that contaminants, defects, product count and product mass can all be detected accurately.
As a further benefit, inspection systems provide additional line data that can be used to optimise and improve efficiency.
The importance of being prepared and taking necessary precautions to prevent errors caused by incorrect product labeling and inspection can't be overstated. Every food manufacturer should do all they can to prevent the implications of getting this wrong, from potential costly product recalls to the serious harm of consumers. When the stakes are so high, the question shouldn't be around how much accurate labeling systems and quality control measures cost but rather, what price are you willing to pay for not having adequate protocol in place.
Interested in further reading?