Guarantee precise product loading, depositing with the range of portion to pack systems from Qupaq and depositors and filling solutions from Leonhardt. Simply integrated in to food production lines. Ideal for meat, poultry, ready meal and convenience products to name a few.
Whether your product is ground or sliced protein, pieces with sauce, cooked rice, pasta, noodles, chunky soup or something else entirely, manual loading, weighing and depositing costs you money. At Sealpac UK & Partners, we can help you increase your efficiency to help you get more from your line. Choose from a wide range of solutions that can increase product yield and boost your profit margins, which suit a variety of food production requirements.
Cooked rice, pasta, noodle, soup and ready meal depositing
Guarantee precise dosing and reduced giveaway with a high-speed depositor or liquid filling solution. Ideal for the ready meal and convenience markets – our range of dosing solutions are suitable for a wide array of products. Our machines are designed to handle the most challenging products as well as the simple ones. Whether it's wet, dry, hot, cold, sticky, smooth or chunky, we will have a system to suit. All systems can be easily integrated in to an existing conveyor or supplied as a line solution with options such as tray denesting, various conveyor types, tray sealing, lidding, and end of line quality control systems.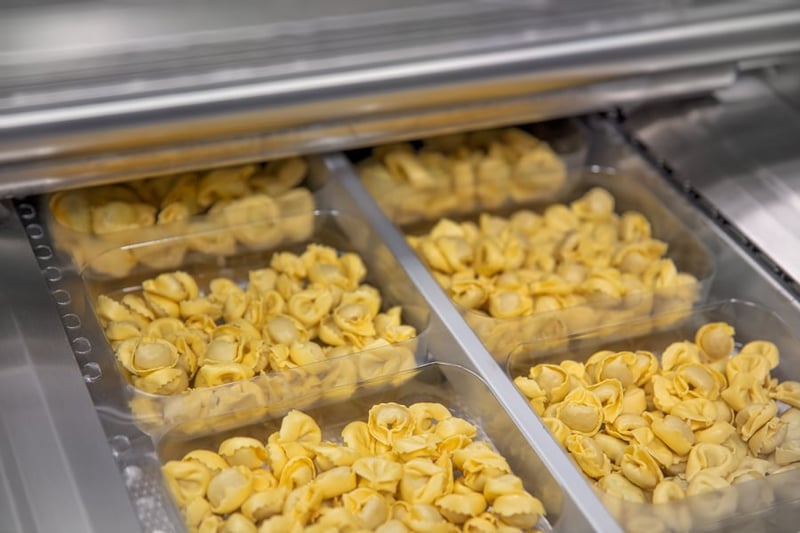 Portion to pack systems
From sliced products to batches of minced products, the portion to pack systems from QUPAQ offer a complete range to cover all types of product and speeds to integrate in to your food production line. The systems begin with integrated food tray denesters which synchronise with slicing and extruding food machinery to perfectly place your product in the tray. The tray continues to the next process which is typically a Traysealer at speeds from 20 to 135+ packs per minute.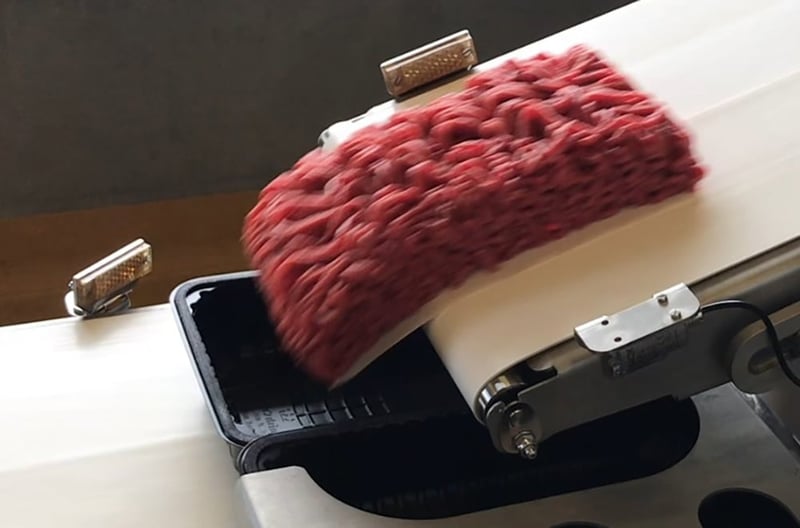 Skewering
With patented skewering technology, high production volumes at speed, automated skewering is a must have in your food production line. Producing handmade looking skewers with repeatable quality and FSC Certified skewer materials at adjustable speeds up to 120 kebabs per minute, there's a real need for machines that offer flexible and labour-saving solutions for those very busy periods like barbecue time!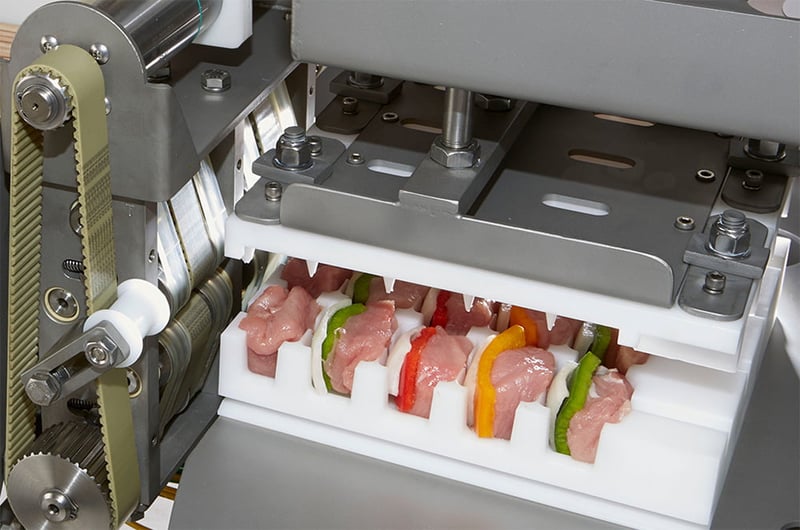 Pick and place
Compact pick and place systems that use smart camera imaging technology to detect where products are prior to pick up, even in chaotic arrangements, and at differing depths. The robot is a reliable and efficient alternative to human labour. Ideal for pick and place of items such as sachets, small pots and many other small components in to the primary packaging. Machines can be synchronised with various filling machines like Flowrappers, Traysealers, Thermoformers and many other filling conveyors.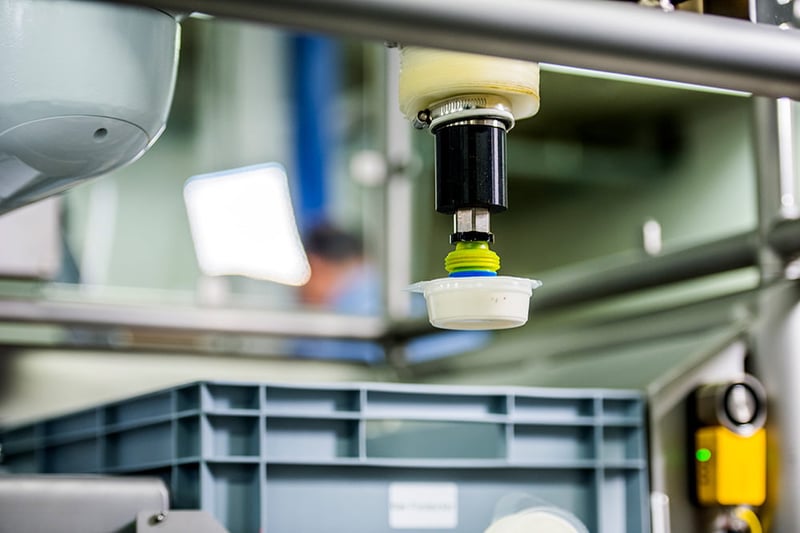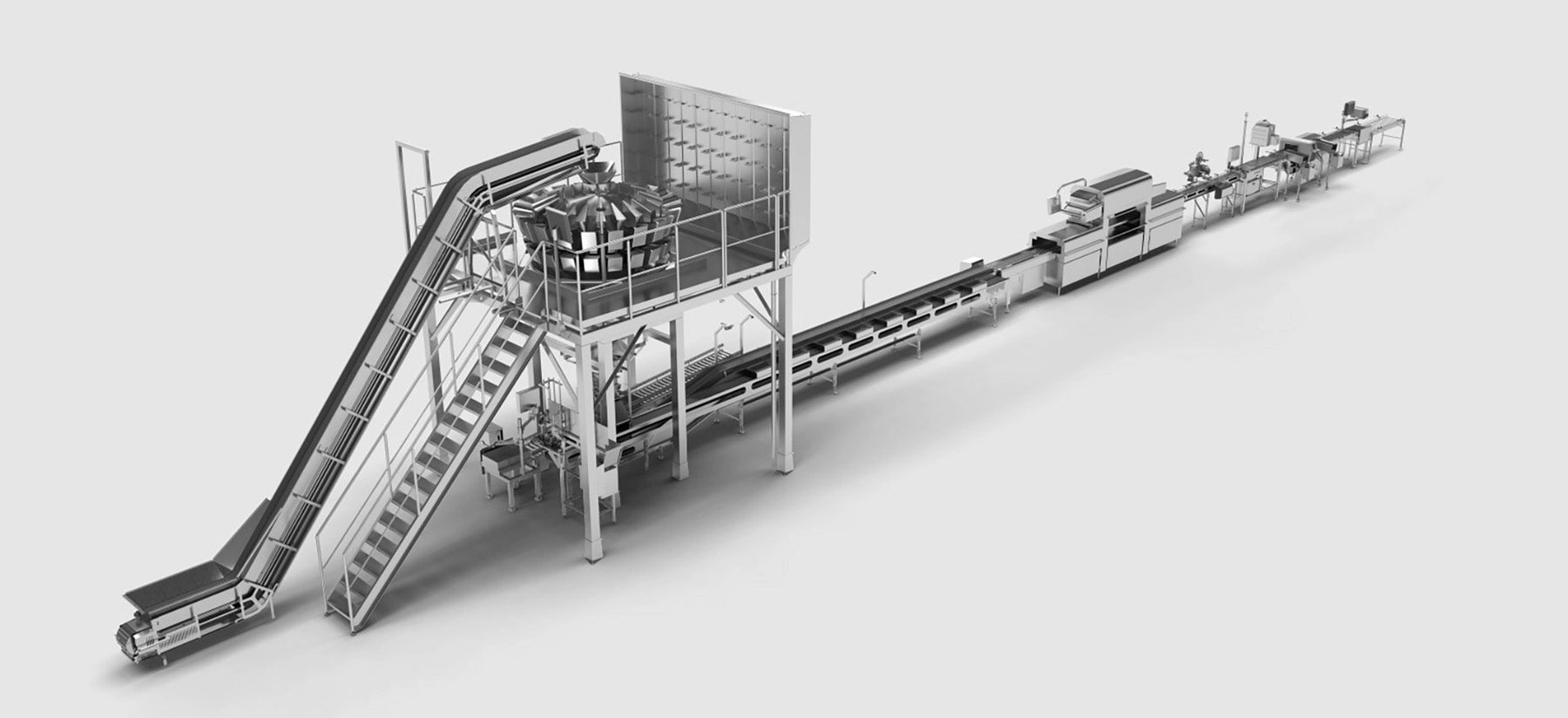 How can you benefit from our expertise?
Whatever your production line requirements, we have the expertise that can really make a difference to your overall efficiency and operating costs. Get in touch with us today to arrange a consultation with our expert team and let's explore the possibilities.
Contact Us
Full line solutions
We design and project manage the installation of bespoke machines across the full production line. Our network of partnerships has helped us to expand our range to offer automated full line solutions which are flexible enough to fit around your business needs and respond to a changing market.
Case Study

Automation vs. Human Labor: Finding the Right Recipe for Efficiency in Food Processing

In the dynamic landscape of the food processing industry, the debate between automation and manual labor has always been a critical consideration for...

Read the full Case Study