Dryce Expertly Sorts Frozen French Fries
The Challenge
This customer is an expert supplier in frozen potato products for both the retail and catering industries. They wanted to simplify their sorting and inspection process for frozen French fries. Their biggest priorities were the removal of foreign bodies, and discarding fries with black and green spots.
The customer tested out Raytec's products and liked the results.
Our Solution – Multihead weigher
Raytec installed a Dryce DR-602 optical sorting machine to sort frozen IQF produce using a 'free fall double side view' system. Dryce analyses 100% of the product surface area, and detects imperfections and foreign bodies with a near perfect degree of accuracy.
Near Infrared (NIR) technology and LED lighting technology allows several layers of analysis of every piece as it passes the 2 sided camera system.
The system is available is different sizes with a 3 way reject option to allow A and B grade as well as foreign body sorting.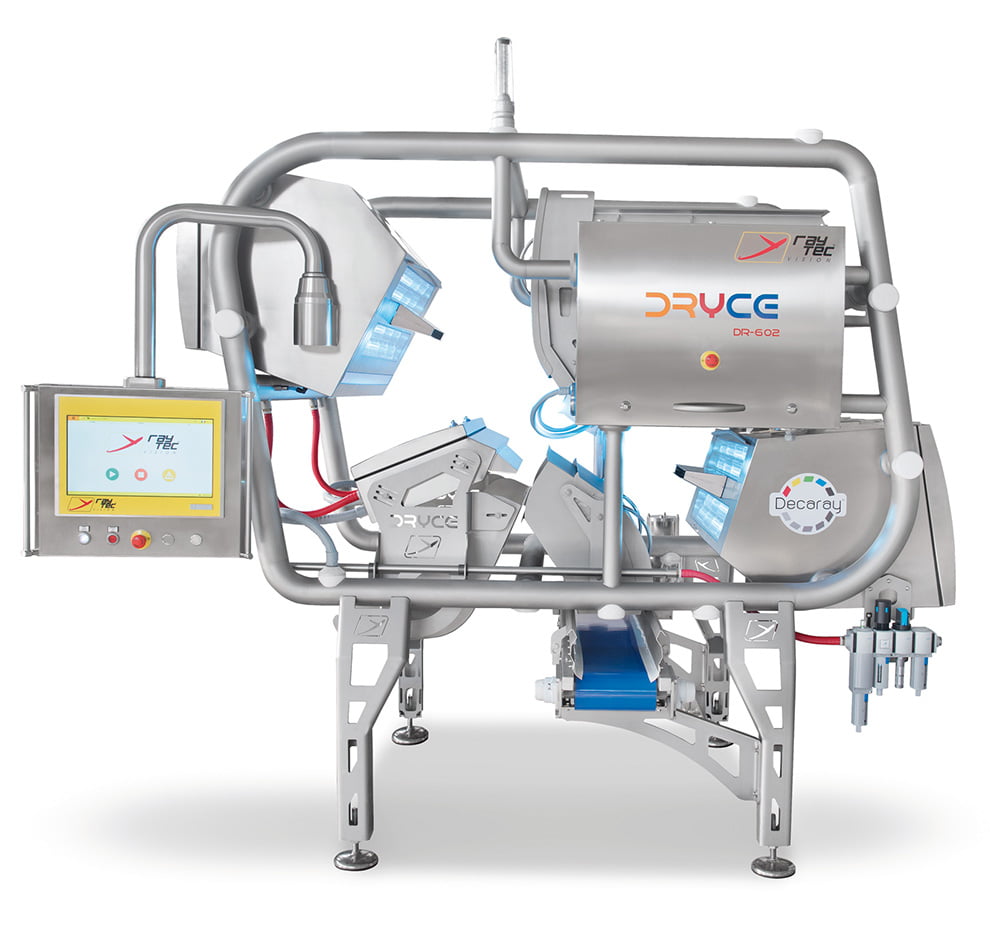 Results
This customer was able to achieve maximum efficiency while maintaining maximum quality, as Dryce picked out the contaminated or unusable produce with ease.