Automated solutions for the food industry
Chronic labour shortages as a result of Brexit and Covid-19 have placed a huge strain on the food industry. As a result of this, 94% of food processors in the UK have invested in some kind of automation to help them keep up with production quotas.
Here at Sealpac UK & Partners, we are firm believers that your business shouldn't suffer on account of staff shortages. That's why we offer a range of automated solutions to reduce the number of workers required on the line, and increase production speeds and efficiency to boost outputs.
Automated weighing and batching

Quality depositing and dosing solutions

Blanching and marinating

Tray-denesting automatic, accurate and fast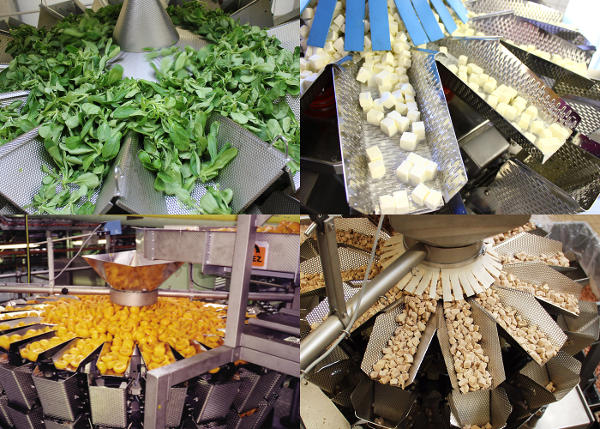 With Up to 250 portions/minute, Cabinplant's weighing and batching automated solutions can speed up your production line.
Read more
Guarantee precise dosing, minimal spillage, and reduced giveaway with a high-speed depositor or liquid filling solution.
Read more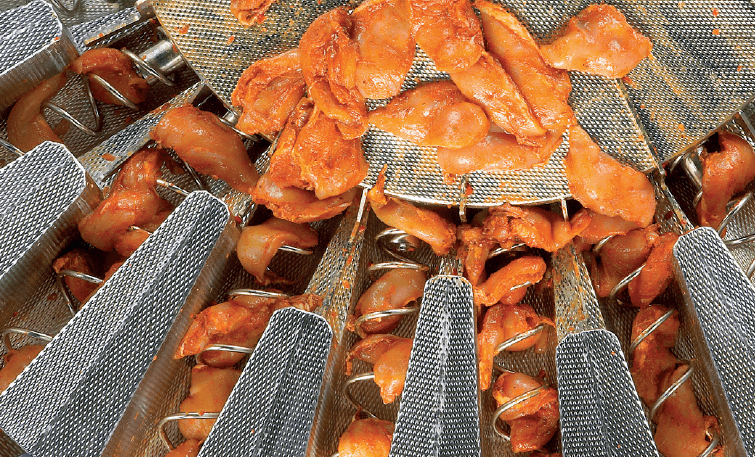 From blanching and marinating, to weighing and liquid filling – they specialise in finding the right solutions for all product types, especially those that are difficult to handle.
Read more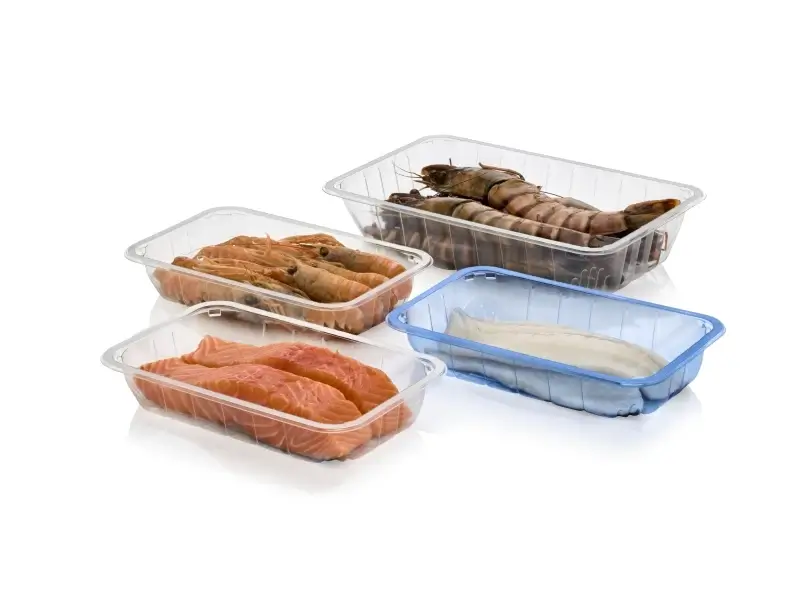 Installing the AnyTray CleanLine Denester will save you time by quickly and accurately positioning trays on production or packing lines prior to product loading.
Read more
Automated solutions that
Automated pick and place robotics to replace manual labour
Reduce the number of workers required to run your line with sophisticated pick and place robotic technology. Pick and place automation outperforms manual processing in terms of cost, efficiency and reliability. This makes it a popular solution for food processors looking to cut costs and future-proof their operations.
Prepare for an additional 10% reduction in available labour
A further 10% reduction in available line workers may mean that the quality of your products may suffer. But why compromise on quality when our automated solutions can do the heavy lifting for you? Automate quality control processes to ensure your product always reaches consumer expectations.
Take cost out and create a more efficient product line
Manual processing is a costly affair, but with the ongoing labour shortages, manual processing is no longer sustainable. We offer a range of standalone machines to full-line automated solutions to reduce your long-term costs and boost efficiency. Let automation perform the repetitive labour by automating denesting and packing processes.
Consumer behaviour geared to ready meals and snacks
Consumer trends have pointed to a greater need for to-go and ready-to-cook products. Younger consumers especially want a full range of convenient, healthy and nutritious ready meals. Adapt to this trend and keep up with demand with our range of solutions for snacks and convenience foods.
World-class after sales support
Increase your OEE and ensure success with routine maintenance, easy access to spare parts, and a range of one-off engineering support services.
Talk to our experts
Curious to know how our automated solutions could work for you? Get in touch for a free consultation to discuss your requirements with us today.
Full-line solutions from Sealpac UK & Partners
We design and project manage the installation of bespoke machines across the full production line. Our network of partnerships has helped us to expand our range to offer automated full line solutions which are flexible enough to fit around your business needs and respond to a changing market.