SEALPAC RE-Series & PRO Thermoformers – Modular systems for any application
SEALPAC's wide product range allows food manufacturers to choose between innovative Thermoformers for various outputs. Whether it concerns the brand-new, modular and extremely compact PRO thermoformer, or the established RE-series for high-performance applications, both product lines support manufacturers in the efficient production of safe and attractive packaging made from modern materials with increased sustainability and resource conservation. The innovative quick exchange system from the side, a standard on the new PRO thermoformer, gives its operators maximum flexibility in production by allowing for faster product changes.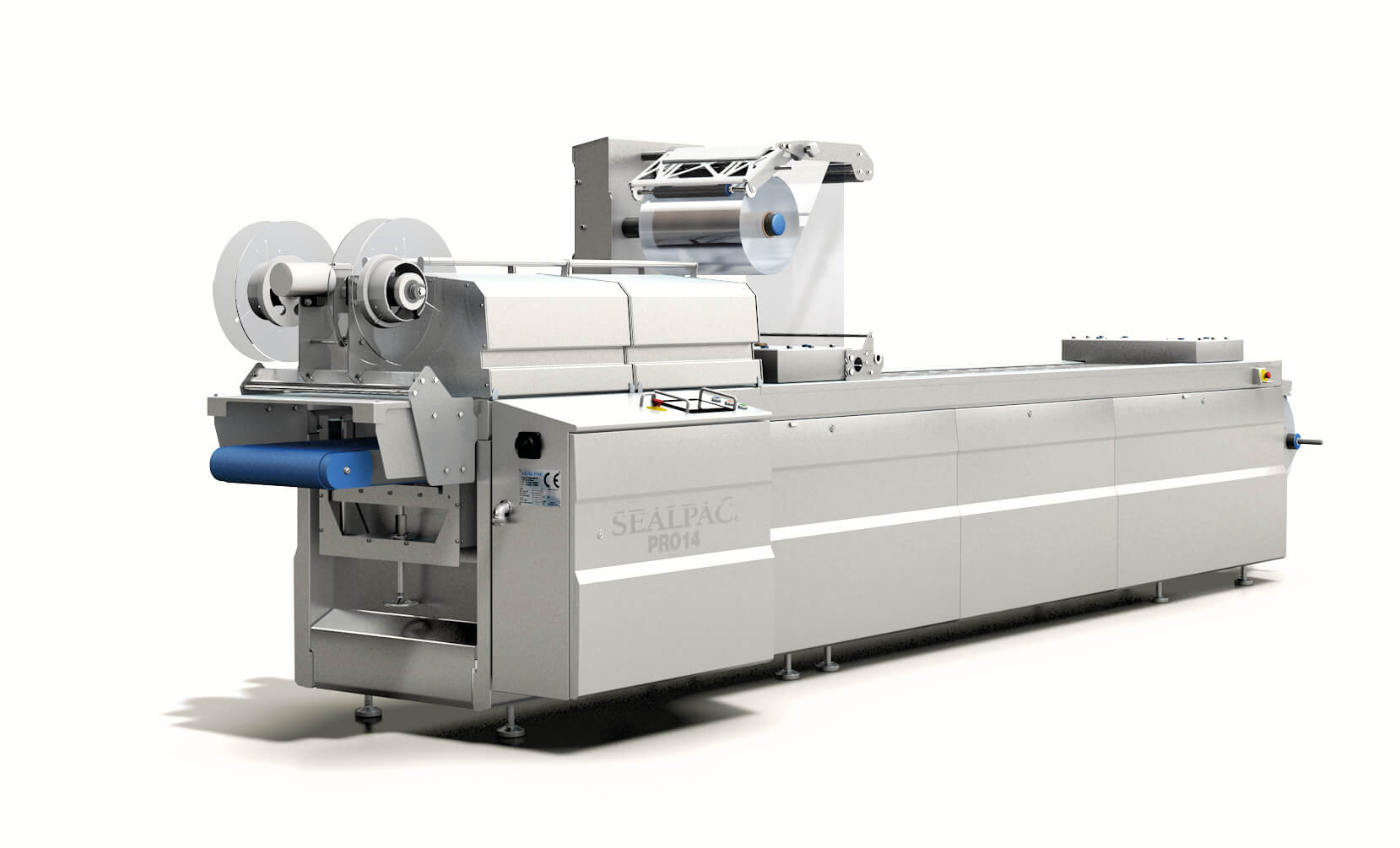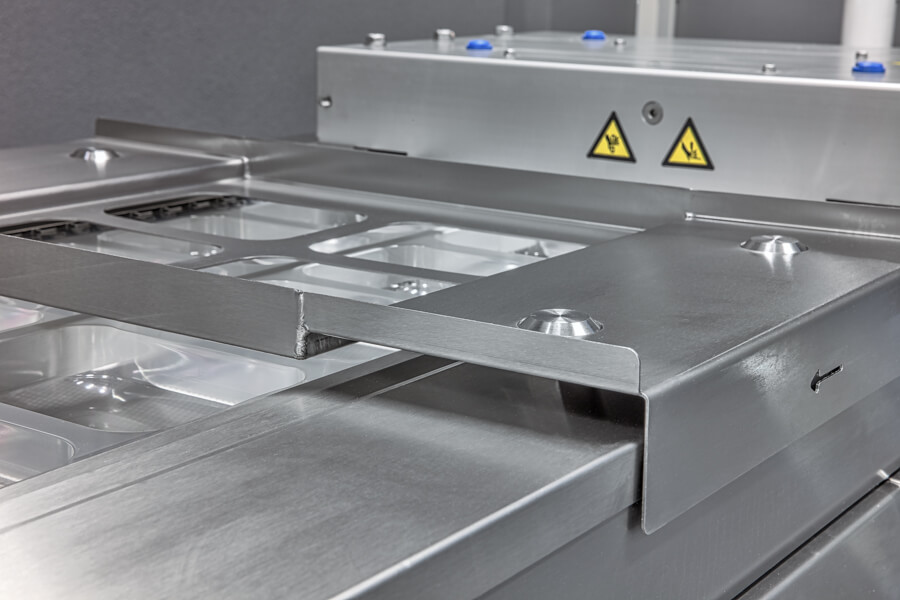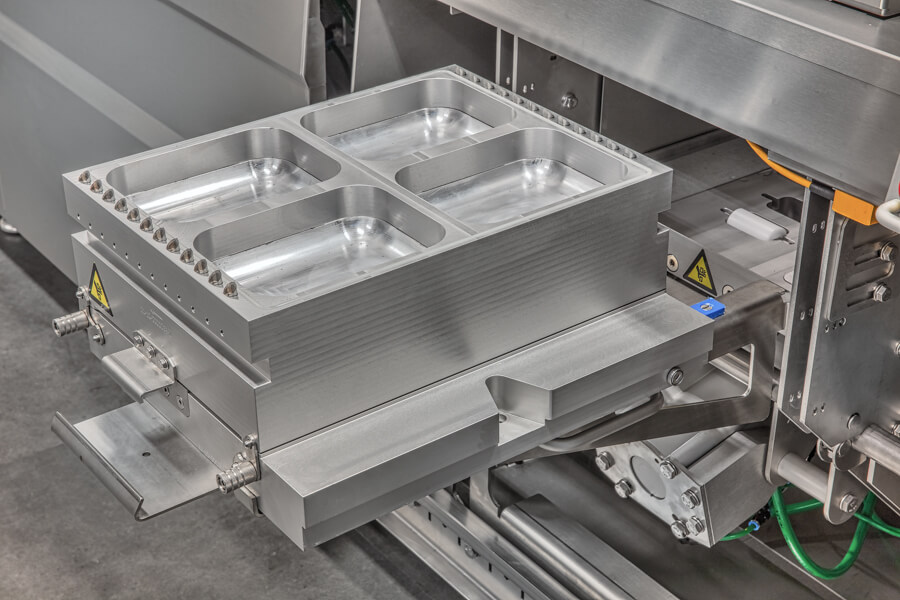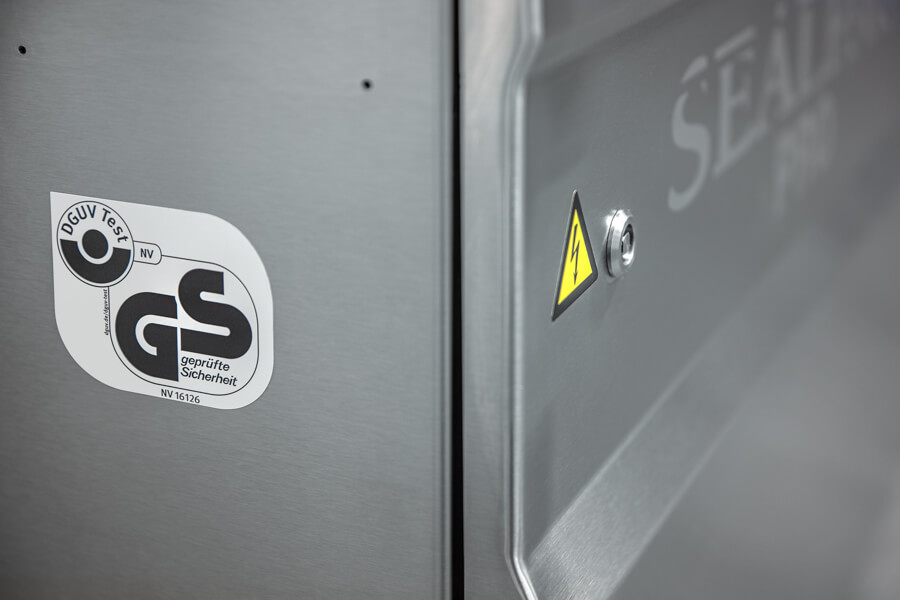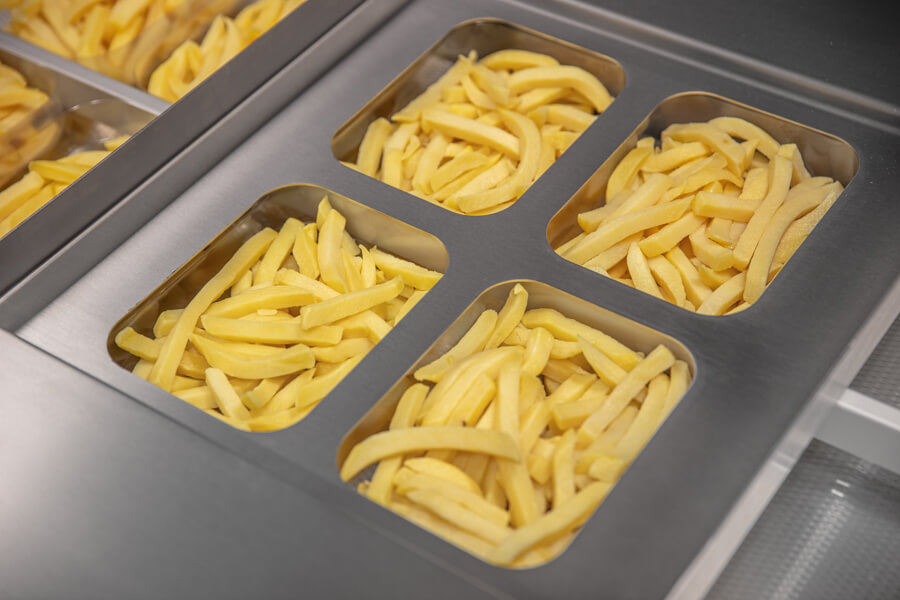 PRO thermoformer: smallest footprint, highest flexibility
The new PRO thermoformer offers the smallest footprint in its class and comes with innovative features as a standard. The modular design allows them to be tailored to the individual needs of the end user. The basic PRO machine is suitable to run flexible and rigid film, both for vacuum packaging and sealing-only applications. The system can be expanded to packaging solutions including MAP or skin applications. The compact design requires minimum space in the production area. Smart safety cover design allows the PRO thermoformer an extremely large loading area, which is accessible from both sides.
The PRO is compatible with all common materials, including recyclable rigid and flexible films made from mono-PP, as well as innovations such as paper-based film. As they are standard equipped with SEALPAC's unique Rapid Air Forming system, they achieve an improved consistency, notably in the corners of the pack, whilst using shorter vacuum and ventilation times. This results in higher outputs, as well as the possibility to use up to 10% thinner materials.
Switching from one packaging format to another is made easy with a variety of exchange systems. PRO Thermoformers are additionally tested and certified according to the strict German GS quality mark. This guarantees maximum safety for your operators.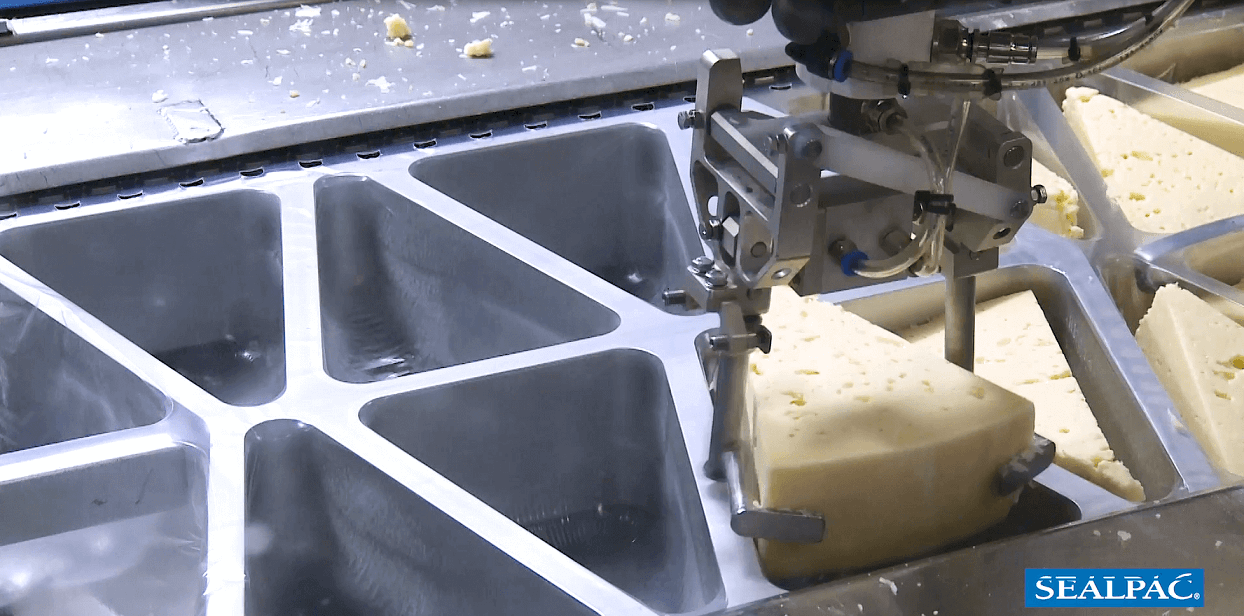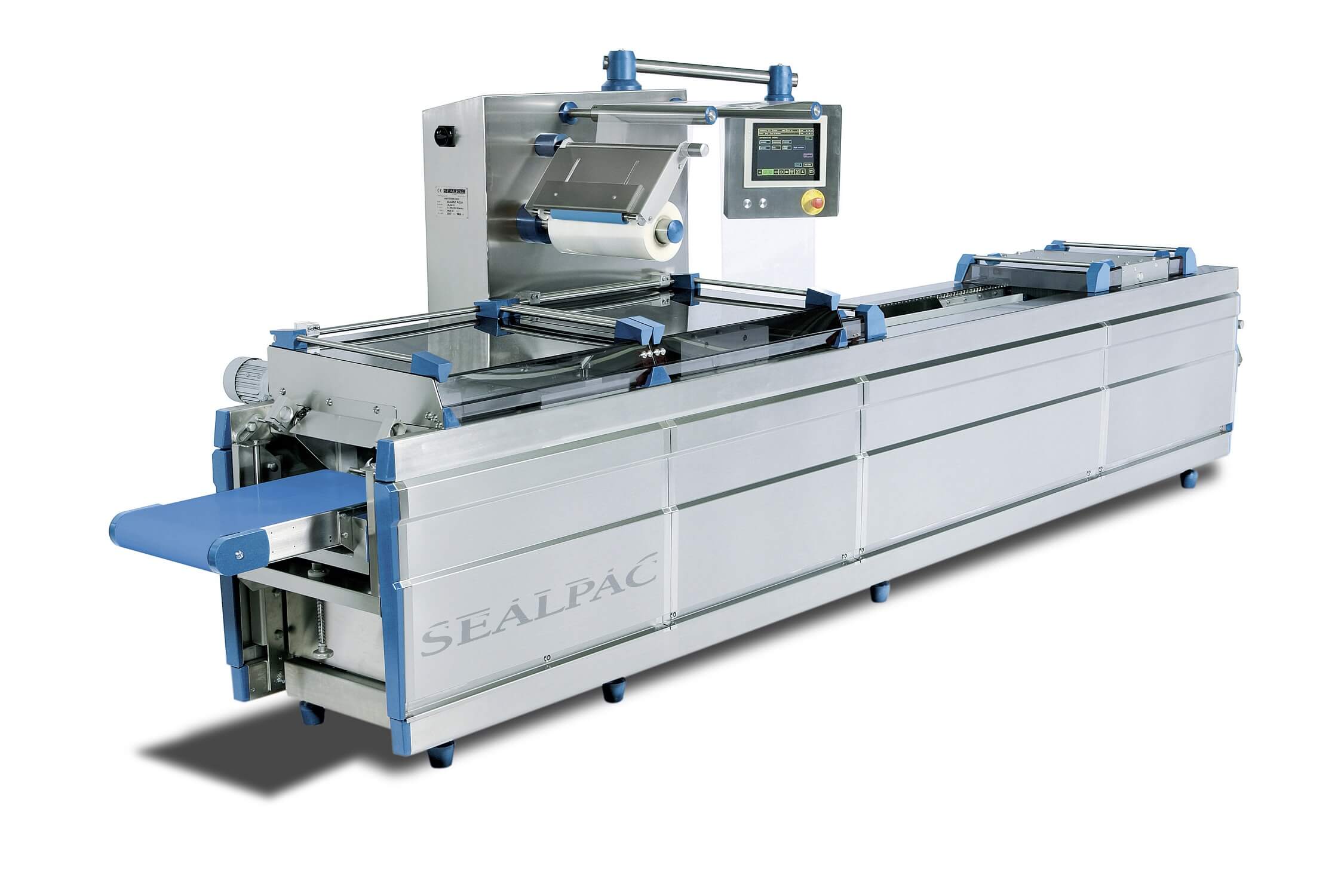 SEALPAC's RE-series Thermoformers are now supplied with a revised display that simplifies user operation even further and provides a fresh new look. These machines are designed for high-performance applications that require optimal forming and an efficient use of materials and energy. In addition, the versatile all-in-one RE-series offers maximum flexibility: multiple packaging solutions can be handled on the same base machine. From flexible film vacuum, skin, shrink and MAP applications, up to modern solutions based on recyclable mono-materials or films with a high fibre content.
The RE-series can be optionally equipped with the innovative quick exchange system from the side, to make format changes particularly easy and to reduce downtime. Also here, SEALPAC's unmatched Rapid Air Forming system provides optimal use of consumables by producing stable and first-class formed packaging from thinner films
Features & Benefits
Rapid air forming for improved pack quality
Thickness in corners is improved
Up to 10% thinner films possible
Faster cycle times
No need for pre-heating die for semi-rigid or rigid film
High performance low maintenance lifting systems
Centre strip cutting options for improved pack quality.
Brochure Datasheet request
World-class after sales support
Increase your OEE and ensure success with routine maintenance, easy access to spare parts, and a range of one-off engineering support services.
Talk to our experts
Increase your OEE and ensure success with routine maintenance, easy access to spare parts, and a range of one-off engineering support services.
Full-line solutions from Sealpac UK & Partners
We design and project manage the installation of bespoke machines across the full production line. Our network of partnerships has helped us to expand our range to offer automated full line solutions which are flexible enough to fit around your business needs and respond to a changing market.