Efficient poultry packing for IQF chicken
The Challenge
One of the largest food companies in the world needed a solution to overcome the challenge of packing variable weight whole bird chicken at a fixed weight.
Our Solution – Cabinplant multihead weighers
Using IQF (individual quick frozen) pieces of chicken, our partner, Cabinplant installed a state-of-the-art new line with 8 Multihead Weighers, each weighing the individual chicken parts from the cut-up line. One of each individually quick-frozen chicken pieces is combined together into a whole bird pack. The system works on a combination of weight and count, which resulted in efficient fixed weight whole bird packs.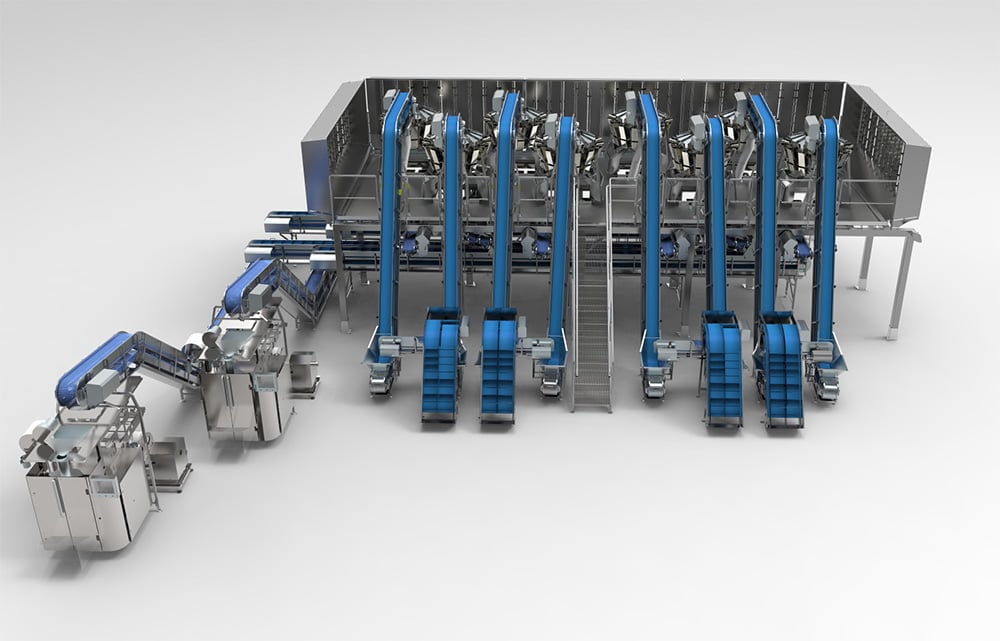 Results
This customer significantly cut production costs and give-away, as their production line became less labour intensive along with higher efficiency and reduced costs.