Despite the economic downturn, Sealpac UK & Partners is still a growing and thriving team of specialists. Over the years, we've built a dedicated team of experts and customer service superstars, and we're pleased to have welcomed four new faces to our company over the past few months.
New Sales Manager for Ireland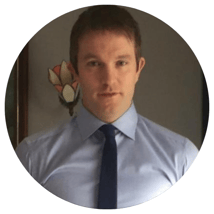 Our most recent hire is Conor Dervan, our new Sales Manager for the Irish and Northern Irish region. Conor is the national account manager for new and returning customers based in Ireland, as he spends his time chasing up new leads and meeting with prospects on site to assess their needs.
"My background is in the flexible packaging and printing industry where I worked with some of the largest foods producers in the country across the meat, dairy, fish, and pet food industries over a five-year period.
Sealpac are genuinely dedicated to providing the very best quality capital equipment line solutions for their clients and working in partnership to grow together through our excellent engineering service and aftersales department.
It's great to be part and working for a company that has such a family and team ethos among all its staff. I am looking forward to the weeks and months ahead, and contributing as much as possible to grow the business further."
New Aftersales Development Coordinator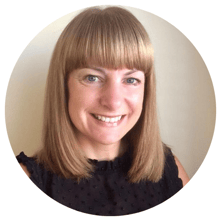 Jo Scrivens joined our spares and aftersales department, handling customer orders for spare parts and fielding questions about our aftersales services. Jo joined us just before the UK went into lockdown, and has done a fantastic job adapting to a new role, and even working from home during her first few weeks.
Jo comes from an aftersales background, and is passionate about providing the best possible customer service. "Whatever job I do, customer satisfaction has been the number one priority."
New Sales Manager for Northern England and Scotland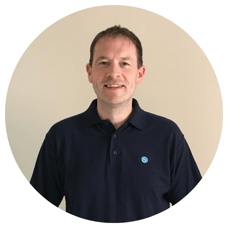 Jonathan Stewart recently joined us as Sales Manager for the North of England and Scotland. Like Conor, Jonathan spends his week following up with prospective clients, and meeting on site to understand how Sealpac UK & Partners can best meet their needs.
"It's exciting to be involved with a company that is growing. The variety of projects Sealpac UK are involved with helps to keep us focussed whilst on the road. Working with our partners allows us to offer the full spectrum of solutions to our customers from single machines to complex fully automated production lines.
Having this collaboration in place gives us a competitive edge for project managed line solutions whilst keeping the technical sales role a challenging and thoroughly enjoyable one.
Prior to Sealpac, I worked for a company who manufactured bottling and packing machinery. Over the years I worked as a Project Manager, Area Sales Manager, and Department Manager where my remit was to look after the UK agency business and lower speed markets such as liquid food, personal care and home care customers."
New Marketing Specialist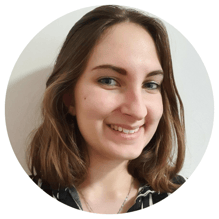 Also new to our team is Summer Bramall, who has joined us in the capacity of Marketing Specialist and receptionist. Summer is a 2020 university graduate, and her role revolves around content creation, including social media posts, LinkedIn advertising, blog posts and email marketing, as well as general receptionist duties.
"I've had an interest in marketing since volunteering as a communications officer for a social action charity two years ago. My background is in creative writing, which comes in handy in marketing! I am learning so much at Sealpac, and I am pleased to have found a position where I can use my skills, as well as work in a growing and thriving industry."
Sealpac UK & Partners is ever-growing, and ever-evolving. Get in touch with a member of our specialist team by calling 0845 302 3056.