It's our birthday! We've changed a lot since we first started trading in 1996. But the one thing that's always been the same is the high quality of the machines we supply and our dedication to our customers.
Now that we're officially 25, we'd like to take the opportunity to reflect on just how far we've come and give a sneak preview of where we're headed next.
Our history
We first started trading in 1996, giving the UK & Ireland easy access to world-beating SEALPAC traysealer technology. We've now supplied over 250 machines and over 600 tooling sets to produce the highest quality hermetically sealed trays in a number of different applications.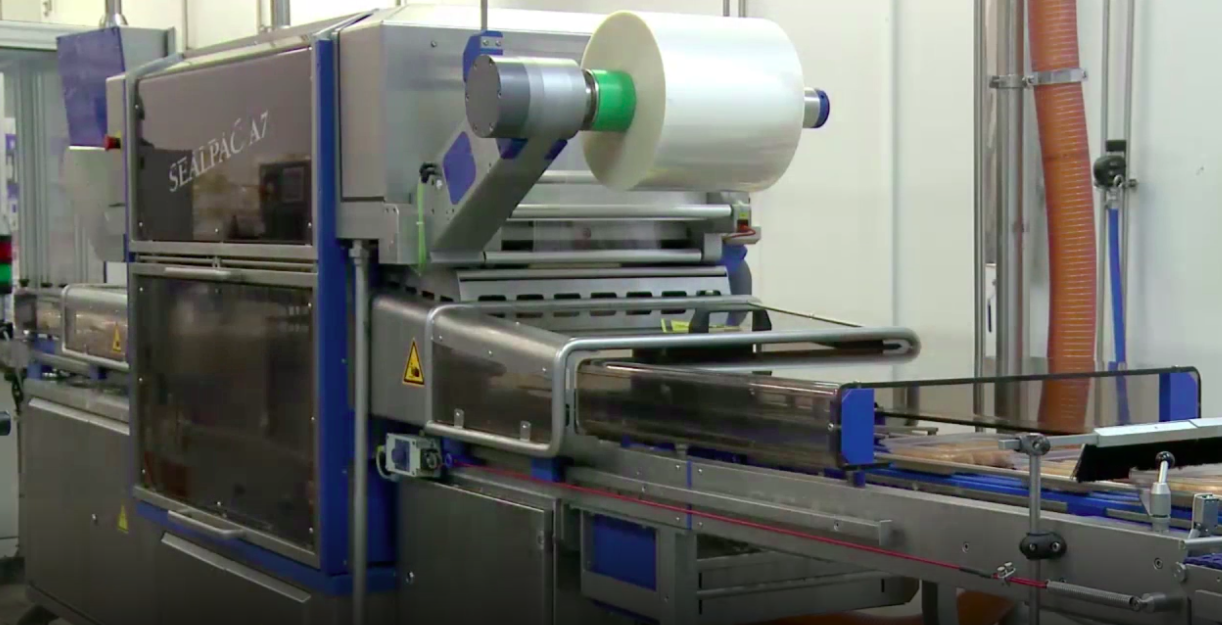 Since the 1990s, the food industry has grown and become more complex, and we've grown with it. Throughout the years, we've taken on a number of partnerships with various suppliers, so we can continue to offer our customers the very best solutions available.
We currently offer solutions more efficient sorting and inspection, more accurate weighing and portioning, and more reliable quality assurance measures, as well as seasonal BBQ skewering machines, and the packaging machinery we're best known for.
In 2020, we became the exclusive UK & Ireland distributor of SHEFF, a brand-new pick and place automation tool with intelligent vision. A few new partnerships may even be on the horizon for 2021 too.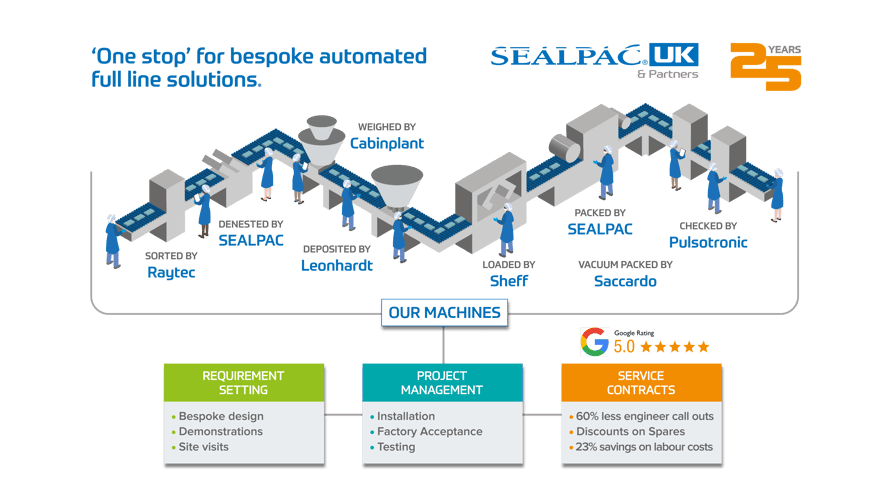 "Working with our partners allows us to offer the full spectrum of solutions to our customers from single machines to complex fully automated production lines."
- Jonathan Stewart, Sales Manager
Because we're continually on the look out for the best food processing technologies on the market, we're much bigger than where we started 25 years ago. That's why we decided to rebrand as Sealpac UK & Partners to better reflect our business model and full-line provision.
What we do differently
We aim to provide solutions for the long-term. In fact, 95% of all the traysealers we've ever supplied are still in active use! As an independent line solutions provider, we only promote what works, and if we think there's a better solution for you elsewhere, we'll say so.
Sealpac UK & Partners is focused less on quick sales, and more on building lasting relationships with our clients. We offer a range of service schedules so our clients benefit from our expertise even after their purchase is paid for and installed. Our aftersales service is so effective that it reduces the need for emergency call-outs by up to 90%.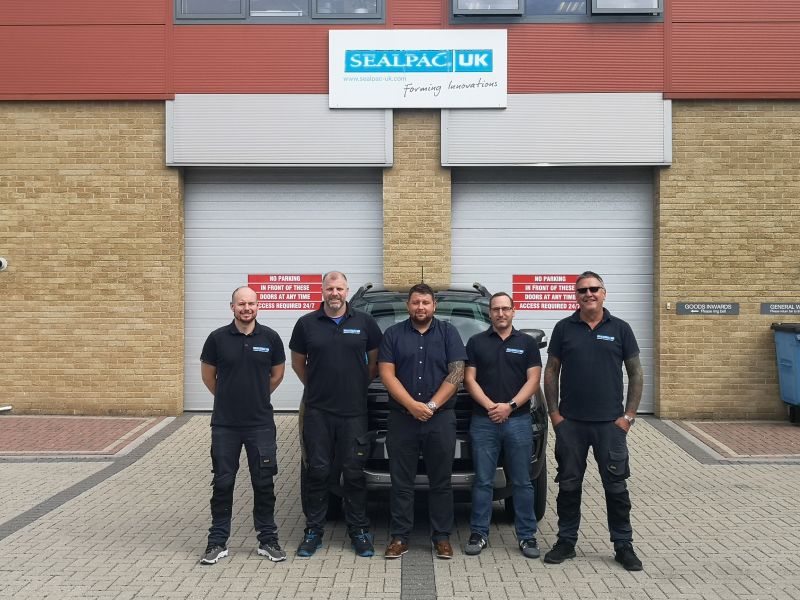 "Our highly experienced service team work together to help our customers meet their production requirements and maintain good performance levels day after day."
- Chris Alker, Field Service Manager
What the future looks like
The future from where we stand is a bright one. The food industry has come on leaps and bounds during the 25 years we've been in business. Things which were just a pipe-dream in 1996 are now products in today's pipelines.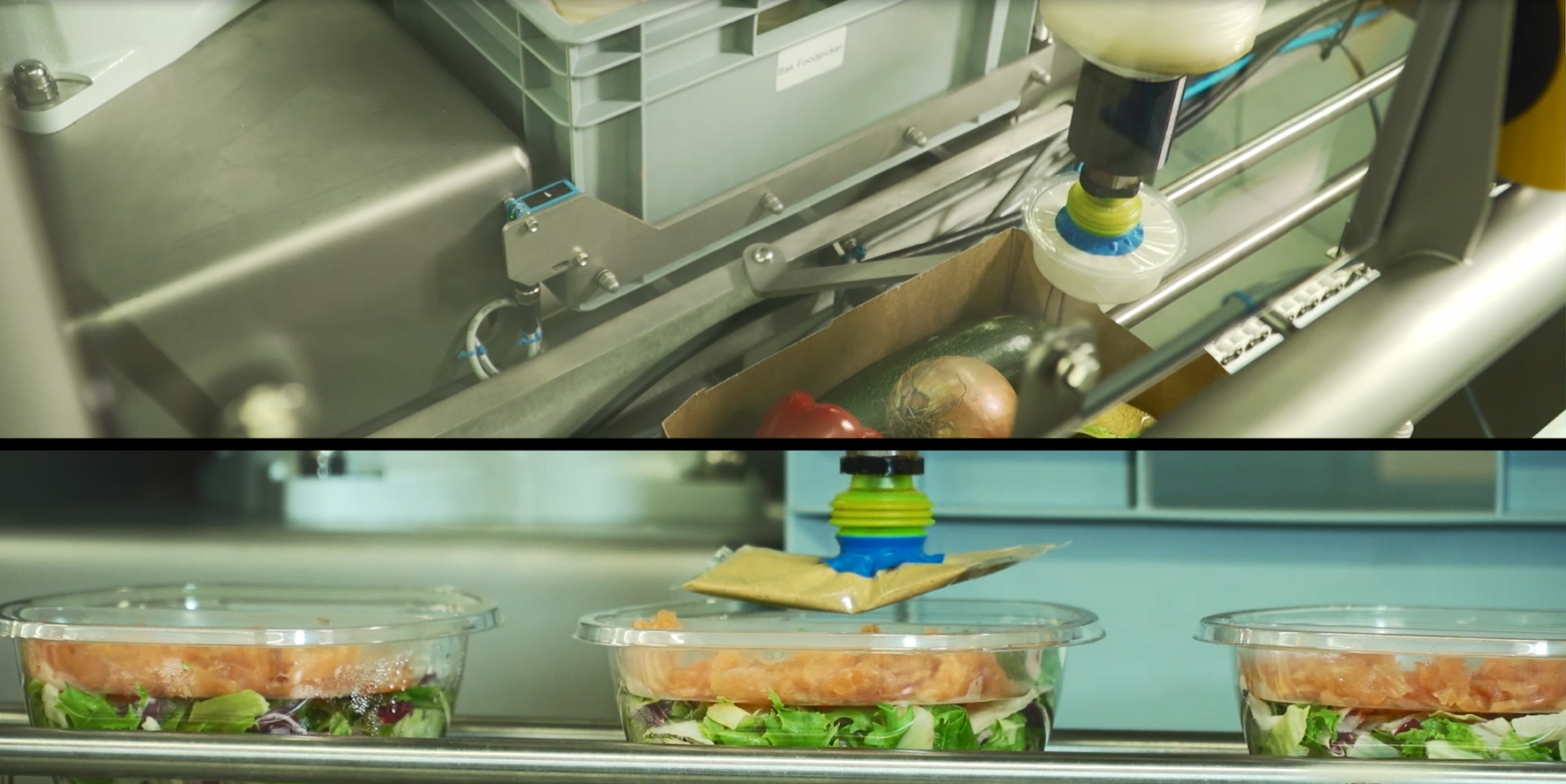 Robotic solutions are now much more precise, and often outperform human workers in repetitive tasks. The development of features like delicate handling and intelligent vision systems have meant that automation is fast becoming a necessary part of food production, as food manufacturers can benefit greatly from increased precision, productivity and scalability.
Sealpac UK & Partners will also continue to seek out partnerships with the innovators of our industry, and remain on the cutting-edge of food production technology:
"It's very clear that the marketing is gearing towards multi-solution providers which can cater to all their customers' machine needs under one roof. Sealpac UK & Partners aims to be a single-source equipment provider to give customers seamless decommissions and installations, as well as mitigating problems associated with multi-supplier projects. Complete project management from end-to-end requires a multi-skilled team and a larger range of quality equipment, both of which Sealpac UK & Partners have worked towards building over the last few years."
– Kevin Witheford, Managing Director