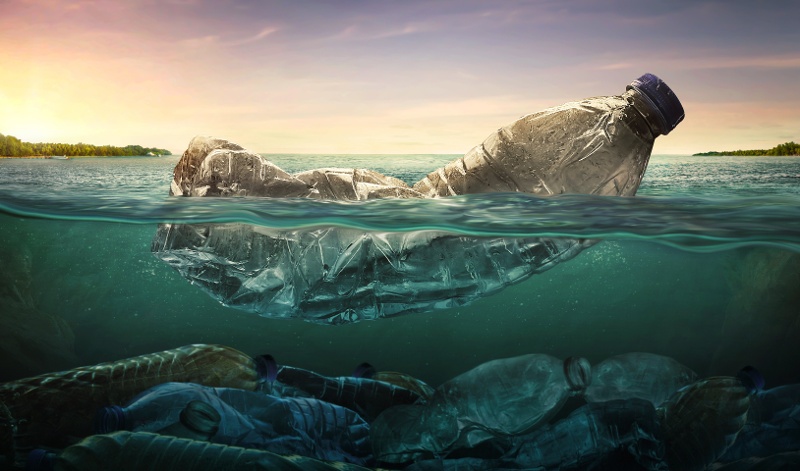 Sir David Attenborough and his ground-breaking documentary series, Blue Planet, is widely credited with putting the fight against plastic into the public consciousness - kickstarting a campaign to reduce plastic waste that is fast becoming a global movement.
Hugh Fearnley-Whittingstall is the latest high profile name to have taken up the gauntlet, with his new programme 'War On Plastic' hitting TV screens in early June, amid a storm of media coverage and conversation.
With the public backlash against unnecessary plastic gathering pace, the pressure is now firmly on government, industry and individuals to take action.
So, what is being done about the 'war on plastics'? And what does it mean for food and drink manufacturers?
The scale of the issue
The plastics industry has grown rapidly. Half the plastic existing on Earth today has been made since 2005 and production is expected to double in the next twenty years. The problem lies in its disposal. Most of the 150 million tons of plastic produced around the world every year ends up in landfill, the ocean and elsewhere, and 50% of the plastic is single-use or considered 'disposable.' With a plastic bag taking up to 1000 years to decompose, it's a problem that is growing by the minute.
One of the most shocking revelations in the 'War On Plastic' programme was that UK plastic 'recycling' isn't actually being recycled. A proportion is being exported abroad, to countries such as Malaysia, where thousands of tonnes is being burnt, abandoned or ending up in landfill.
What action has been taken to tackle the problem?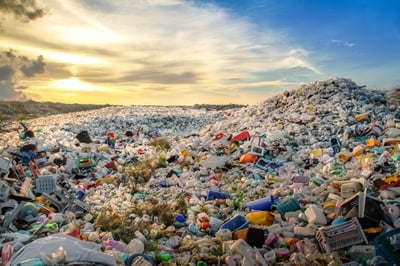 According to UN figures as of July 2018, 27 countries had adopted bans on single-use products, including plates, cups, cutlery, or straws. The European Parliament is also preparing to put into force a sweeping single-use plastics directive that bans the single-use plastics most commonly found on European beaches by 2021 and to set up programs to significantly reduce containers and cups by 2028.
In the UK, a ban on plastic straws, drinks stirrers, and plastic stemmed cotton buds will come into force in England from April 2020. The UK also has a target to recycle at least 50% of household waste by 2020.
ust over a year ago the UK Plastics Pact was launched, a collaborative initiative that aims to create a circular economy for plastics. It brings together businesses from across the entire plastics value chain with UK governments and NGOs. It was the first initiative of its kind in the world and is now being replicated in other countries. Over 100 organisations have signed up to the pact to date, including nearly all major supermarket chains.
But while new innovations and technologies are consistently emerging in an aim to replace or reduce the use of plastic, take-up to date has been slow.
What are the supermarkets doing?
UK supermarkets place a staggering 810,000 tonnes of single-use plastic on the market every year, in addition to the 1.1 billion single-use bags, 958 million "bags for life" and 1.2 billion plastic bags for fruit and vegetables, produced annually.
Reducing plastic waste and switching to alternative, sustainable packaging solutions is something that historically supermarkets would have considered, but only if it was cost neutral. Flash forward to today and with consumer attitudes hardening, plastic reduction is becoming a priority and most supermarkets are taking steps to address it.
Sainsbury's has announced it is removing plastic for its loose fruit, vegetables and bakery items. By September 2019, paper bags will be available to customers, who will either be able to bring their own bags, or buy a re-usable bag made from recycled materials.
The chain is also removing non-recyclable plastics from its stores, with plans to eradicate black plastic trays, plastic film on fruit and vegetables, PVC and polystyrene trays, plastic trays for eggs and plastic cutlery.
Taking things one step further, Waitrose is trialling the use of food dispensers for products including pasta, rice, grains, couscous, lentils, cereals, dried fruit and seeds, where customers can fill up their own containers. It includes the UK's first supermarket 'pick and mix' for frozen fruit including mango, strawberries and pineapple. Customers can 'borrow a box' from the store and return it on their next visit.
The trial is also seeing plastic wrapping removed from flowers and plants and replaced with 100% recyclable craft paper; four wines and four beers made available on tap to take home in reusable bottles; and coffee that can be ground and taken home in a reusable container.
Small retailers
And it's not just large supermarkets who are taking steps towards plastic reduction. Independent packaging-free refill shops are also on the rise and smaller retailers are reducing the amount of plastic packaging they use.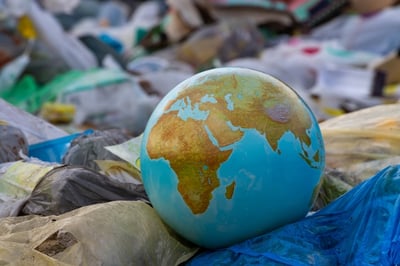 What is the packaging industry doing?
The food and drink industry accounts for a high volume of all plastic packaging. The latest regulations mean that all plastic food packaging in the EU must be recyclable by 2030.
A report commissioned by Surfers Against Sewage has revealed that nearly two thirds of the rubbish on UK beaches and riverbanks is produced by just 10 consumer goods giants, Pepsi and Coca-Cola being the worst culprits.
Other food and drink brands are addressing the issue in a range of ways, including:
In June 2019 Unilever announced the launch of its first wrapper-less ice cream multi-pack
A recycling scheme for crisp packets has been launched by Walkers after it was targeted by protests on the issue
Guinness is replacing the plastic rings on its multi-can packs with cardboard packs, which are sustainable sourced, recyclable and fully biodegradable
Food and drink packaging innovations
The ability to separate individual packaging components has become extremely important and is forming the basis of most innovations in this area, along with the use of sustainable cardboard, the removal of all unnecessary plastic and the use of recyclable plastics.
At SEALPAC, we are passionate about the development of innovative products and applications that drive sustainability. eTray and our award winning FlatSkin innovation, are two packaging products we have pioneered, which are now being used successfully on over 40 lines across Europe.
eTray is pre-fabricated by means of a special thermoforming process, during which the thin plastic inner layer is added to the cardboard carrier. This layer purely serves as a sealing and barrier medium. After use, the cardboard carrier and plastic inlay are easily separated. The result is significantly less waste, while allowing for sustainable disposal and recycling.
Based on one of the most common PP tray sizes in Western Europe, 190 x 144 mm, it saves up to 40% in plastic. Both the inside and outside walls of the cardboard tray are suitable for high-quality printing, so provide plenty of space for branding and design. There is the additional option of integrating see-though windows for an enhanced view of the product.
FlatSkin®
Award winning FlatSkin uses 75% less plastic than standard food packaging, whilst also ensuring that the product remains in its optimum condition. After the product has been consumed both the skin film and the base film can easily be separated from the card by the consumer, enabling 100% recycling of each key component.
Whilst it can be used to store everything from seafood and cheese to vegetarian foods, it's ideal for packaging fresh meat and poultry as it safely stores items such as steaks and burgers under a deep vacuum, meaning a product arrives in 100% perfect condition, preventing the risk of products being turned away and the hefty fines that can follow this.
SEALPAC developed FlatSkin for more than two years to ensure it was ready to launch. The card remains perfectly flat and pristine even after prolonged periods in retailers' refrigerators and the market response has been very positive – with over 40 lines currently in trouble-free operation across Europe.
Can we win the war on plastic?
At the moment, it does feel like an uphill battle and an insurmountable challenge. As an issue, it is also not quite as straightforward as it may at first appear.
But the short answer is – we must. There is no 'planet B', so it's time for the UK to step up and lead the way.
We're not alone in feeling this way, the war on plastic continues to gain traction as it's highlighted worldwide. Here's a short video from the founder of Riverford Organic Farmers, talking through some issues affecting the food industry and what we can do to fight them.
Find out more
For more information about eTray or FlatSkin®, or to discuss plastic reduction strategies for your product line, call us on 0845 302 3056.