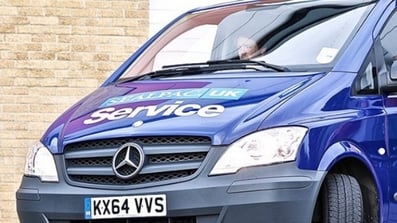 Sealpac UK has further enhanced its ability to provide market-leading service to its customers with the addition of another 3 experienced engineers.
Liam Summers, James McKenna and Adrian Elliott bring with them a combined engineering experience of over 45 years across the industry, in areas ranging from Food and FMCG to Aerospace.
They will all provide full field service and support to our entire customer base across the UK and Ireland ranging from breakdown cover and proactive support to customer training and spare parts guidance.
Liam is based in Northern England - just off the M1 and very central for our UK customer base. James and Adrian are based in prime locations in Northern Ireland and both have easy access to the motorway network to support our customer base throughout Ireland.
All three engineers are from different backgrounds but have very similar process driven principles. They all have a strong passion for engineering and the 'do it right, do it once' attitude they have will be right at home with Sealpac UK.
John Lennon, Sealpac UK Technical Manager, said, "I am very excited to have Liam, James and Adrian on board and have no doubt they will be a hit with our customers. Increasing our engineering head count by another three will enable us to further push the envelope for service support.
Our customers will be at ease knowing the head count has increased by another three. Not only will the pool of engineering support be bigger but the level of cover we offer outside of current industry standards will be increasing to offer that 'next level' of customer service."
Want to find out more about our aftersales servicing and customer support?