Updated on Sept 8, 2021 3:44:25 PM
Plastic remains a hot topic for food manufacturers, as government legislation, as well as increasing pressure from consumers, continues to drive a shift to more sustainable manufacturing processes. In relation to the use of plastic, this move towards a 'circular economy' is focused on three core principles: reducing how much plastic is used; reusing as much as possible; and recycling.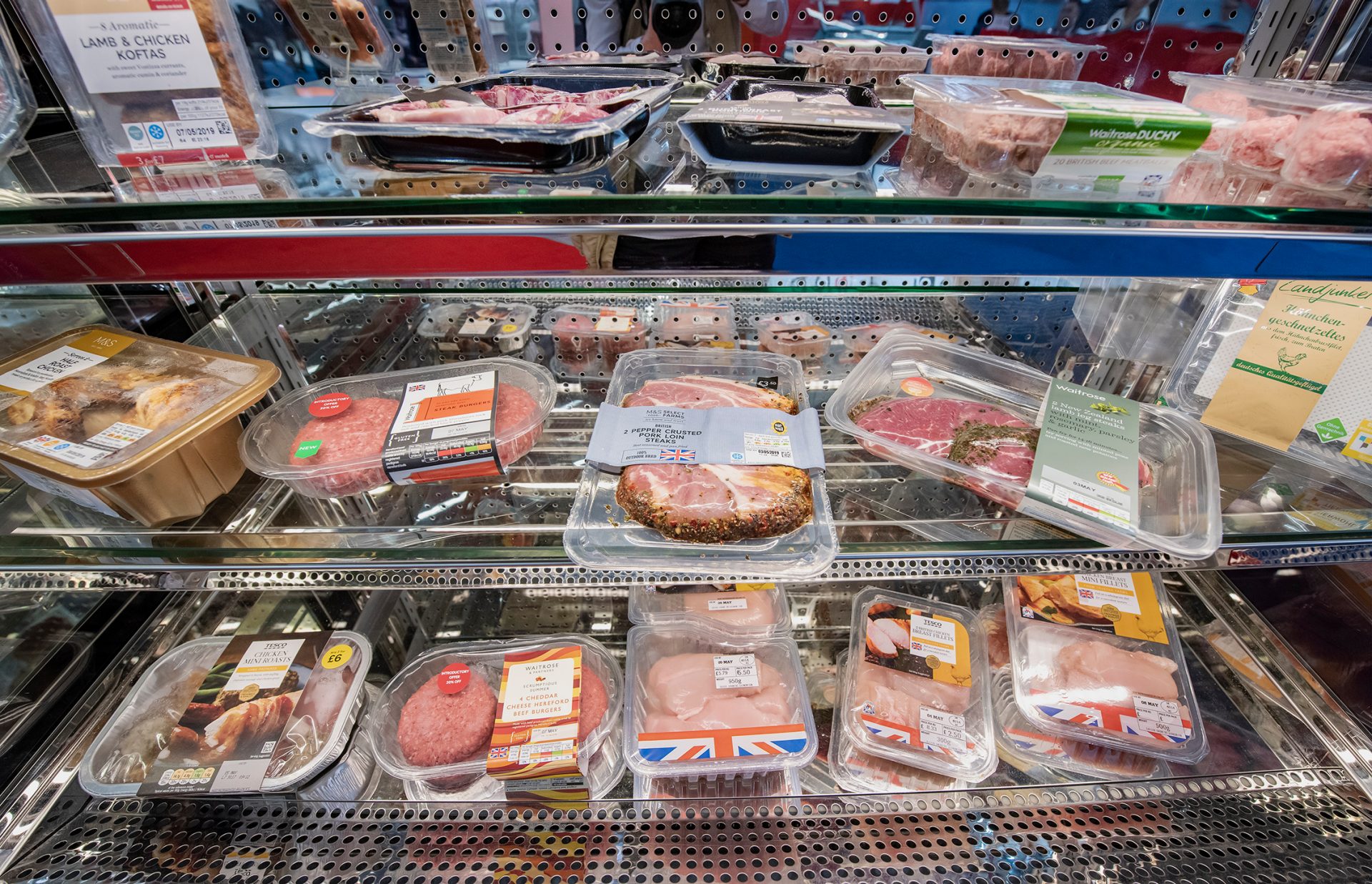 One solution which continues to prove popular with food manufacturers across the UK, is making a switch to mono plastic - and the great news for our customers is that SEALPAC traysealers and thermoformers are already perfectly designed to handle it.
Here we take a closer look at what mono plastic has to offer and the many benefits of using it.
What is mono plastic?
When we refer to "mono plastic" in the context of plastic packaging, we mean the use of just one type of material for the whole pack. Traditionally, trays used by the food industry would be a combination of materials, such as PET, PP, PVC or similar and PE. PET being used for the body of the tray, with a laminated PE base film being used to bond the packaging together.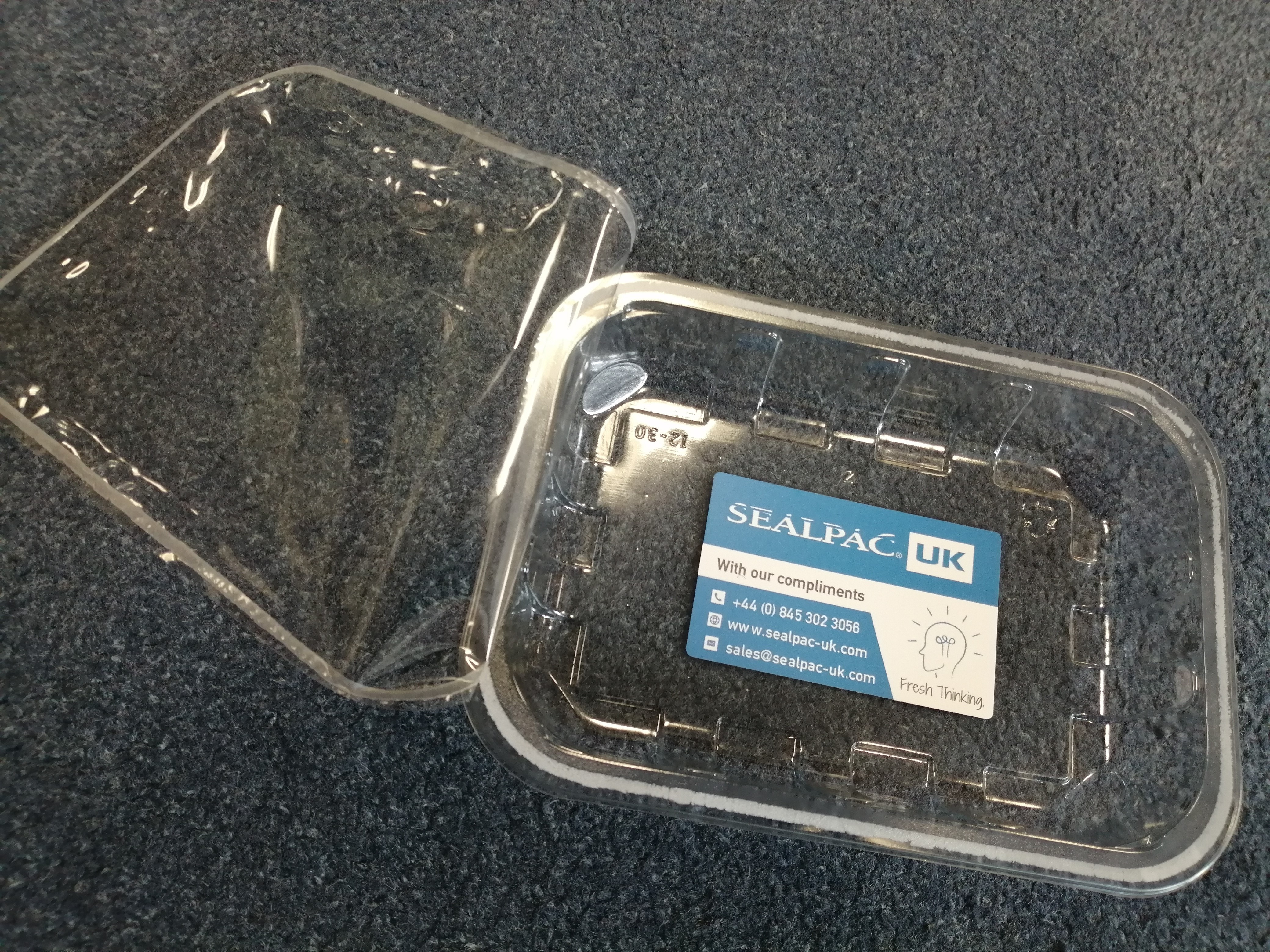 To separate a PET tray laminated with a PE layer is a long and costly chemical process, which is not very common in the UK currently. This means the use of PE effectively contaminates the material, stopping it from being recyclable back to its original material/process. It can only be recycled to another grade of plastic that will eventually end up in landfill.
In contrast, using a mono plastic solution - for example, a tray made entirely from PET that can be sealed without the need for a sealant layer - means the product is 100% recyclable. Additionally, this has the added benefit of reducing the amount of plastic used and lessening the number of processes the product needs to undergo.
The benefits of mono-PET trays
There are many suppliers who now offer mono-PET solutions, including iPac, Linpac and Sharpak. As well as being food safe and capable of achieving a bottle clear finish, here are some of the benefits of switching to mono-PET:
100% recyclable – Mono-PET trays are 100% recyclable at the end of their service life and can be placed in everyday household recycling, strengthening the circular economy.
No need for glue - They don't require the use of a glue sealant, which removes a step in the process and helps to increase efficiency.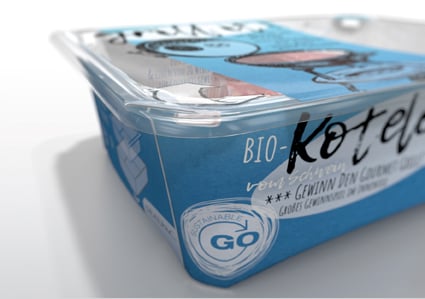 Waste is reduced – Any waste that is naturally produced in the making of the trays can be put back into the system and reused.
Lightweight - The removal of the PE base film can reduce the tray weight by up to 3%.
Offer the same level of performance as PET/PE – Mono-PET trays have been shown to meet the performance expected of PET/PE solutions.
Cost – Trays are often like-for-like in cost with traditional PET/PE products, due to the ability to utilise the 'process scrap'.
Easy to manipulate – Mono-PET trays are easy to manipulate, being both mouldable and peelable.
The challenge for industry
While many food manufacturers are keen to make the move to mono-PET, one of the key challenges they face is the capability of their existing machinery. Many within the industry have told us that their current machinery simply cannot run it and they often experience problems, such as deformation.
This is an issue our customers do not have and we're proud to say we are already successful running mono-PET for many manufacturers with a simple button press program change.
Why is this no issue for SEALPAC machines?
There is no need for special tooling, our machines are already perfectly designed to facilitate the move to mono-PET. Here's why:
Precision of our machines
Due to the nature of our machinery we can be millimetre perfect, from the transportation of the trays though to the sealing process, meaning we have exceptional control over the tray.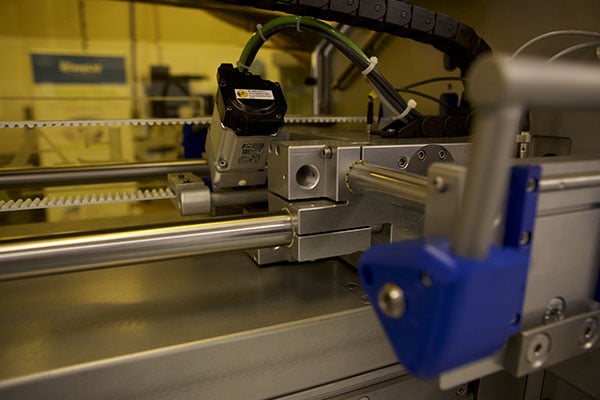 And this precision is something that can be relied upon. SEALPAC machines are built to last - being over-engineered in many respects. SEALPAC machines give almost infinite control over heating, meaning we can control the temperature down to 0.1°C, another key requirement for handling mono-PET in a consistent and repeatable manor.
When switching to mono-PET trays, which need a high level of control, this can see many machines struggle – but not SEALPAC machines.
Lower heat applications
PET reacts to heat. SEALPAC machines use lower temperature for sealing – often up to 30% lower than our competitors. For example, for a mono-PET tray we will typically operate at 150 degrees, whilst our competitors may use around 180-190 degrees. The result of using a higher heat application is that the heat goes into the tray and can deform the tray aesthetics.
Keen to find out more?
If you'd like to learn more about mono plastics and the many benefits that making the switch to mono-PET can bring, please call our knowledgeable team on 0845 302 3056.