The Problem
Supermarkets today need frequent deliveries of fresh and varied marinated products on display in the counter. Thanks to the Cabinplant marinating system the industry is now able to produce and deliver small batches with a frequent change-over of marinades.
Traditionally, the marinating process is labour intensive, time consuming and complicated. The tumbler/drum is filled with 500-1000 kg of meat or poultry products and 100 liters of marinade. The meat is tumbled for approx 15 minutes to make sure it is covered. The marinated meat is transported in bulk to the weighing/packing line incurring additional costs. And finally, the production equipment such as the tumbler, elevator, weigher, tools for the weigher, and the marinade dispenser require time-consuming cleaning.
It is easier to fulfill the demand of the retail sector.
Major players in the European meat and poultry industry have invested in a more flexible and smoother set-up for surface marinating meat products in order to meet the requirements of their retail customers.
The Solution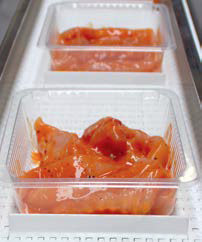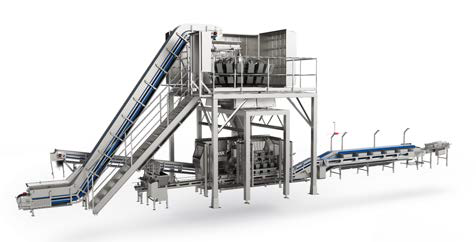 Post-marinating allows for small production batches

Our customers have decided to install the unique Cabinplant solution for surface marinating meat products to get a more flexible set-up. The solution means that the meat can now be surface marinated with various tastes in small accurate portions and filled in trays, reducing time consuming cleaning and changeover procedures when switching to other product variants to be marinated and portioned. New production lines for surface marinating are more flexible, reduce labour and require an absolute minimum of cleaning.
*Please note: The Cabinplant marinating system is for surface marinating only for taste and look. In regards to product pick-up our customers are still neutral marinating their products by means of e.g. injection systems.
Where do I buy Cabinplant in the UK?
Contact us via: sales@sealpack-uk.com | 0845 302 3056
Due to consumer demand to reduce plastic, we have now become Sealpac UK & Partners. We exclusively carry SEALPAC, Cabinplant, Raytec and Pulsotronic products in the United Kingdom.
We offer:
Bespoke line solutions designed to future-proof your operations and keep up with customer demands

Trusted Partnerships to offer world-class production line technologies

From weighing and processing to inspection and quality assurance

After-sales service that decreases annual spend by 20%