SEALPAC machinery was designed with convenience in mind, and SEALPAC have now introduced several new features to their PRO and RE series thermoformers to improve functionality and efficiency for their customers.
New features for PRO-series thermoformers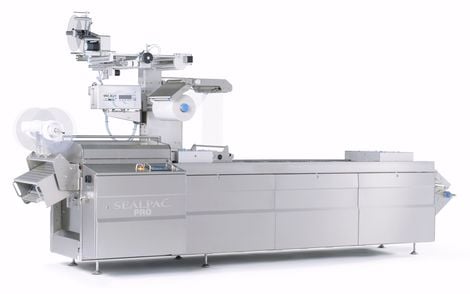 The PRO-series gives first-class packaging results on a compact Thermoformer, enabling quick return on investment for small and medium sized businesses.
Safety cover
PRO-series thermoformers are known for their small footprint and large loading area, and the original design use safety shutters instead of covers. SEALPAC are now offering the option of an additional safety cover at the sealing station, which is specially design for pack applications which weigh 5-7kg per cycle.
This is available with new orders at no extra cost, but this may result in a longer frame and additional product support may be required in the loading area.
Out-feed conveyor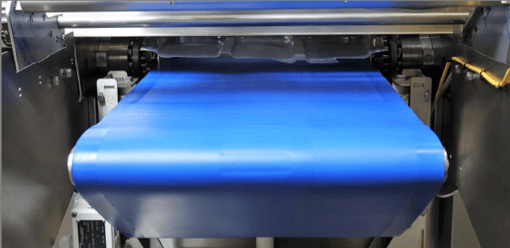 The new out-feed conveyor for PRO thermoformers is automatically synchronised with the film transport to reduce syncing issues. This new feature uses a different design compared to the original, as the new version is based on the newer RE-series to improve durability. This new out-feed conveyor is offered at significantly lower costs than the original too!
Data logging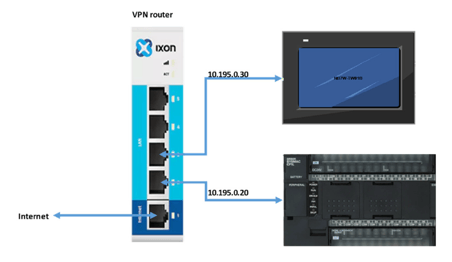 At long last, it's now possible to now supply PRO Thermoformers with data logging functions! This new feature allows customers to connect a PRO thermoformer with factory software via a VPN router.
After connecting, customers will be able to see if the machine is running, has stopped, experiencing errors with water, gas or vacuum, or waiting for up- or down- stream equipment. This gives SEALPAC customers the capability to monitor machine status remotely. Additional information can also be logged upon request.
RE Thermoformers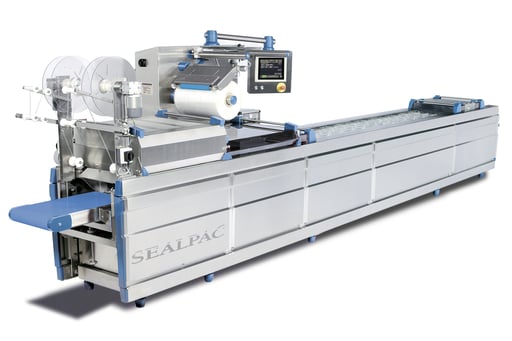 RE-series thermoformers are reliable, long-lasting machines. They are very economical in terms of energy usage and have low maintenance demands.
Hygiene covers for film unwinders
New hygiene covers are now available to prevent particles or liquid falling onto the film during storage or production. These covers are lightweight by design, and made from either PET/G mounted in a stainless-steel frame or manufactured completely from stainless steel.
Hygiene covers are also available for Jumbo bottom film unwinders, CK top and bottom film unwinders, as well as WP top film unwinders.
Reversed film trim re-winders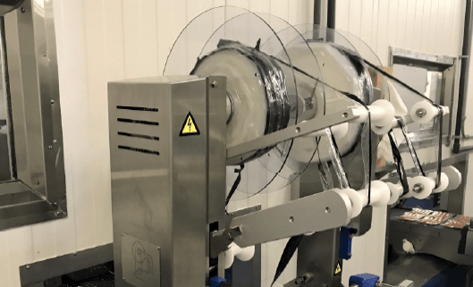 If an RE-series thermoformer is positioned through a wall in two different hygiene sections (e.g. wet and dry), the film trim re-winders may take up more space than necessary. To make it easier to position RE thermoformers as close to a wall as possible, these winders can be built in reverse. This makes optimal use of production space, with no extended out-feed required for hassle-free transport.
New tooling quick exchange system from the side
SEALPAC are now offering a quick tooling exchange system for RE-series thermoformers. This is a system similar to what is already offered in the PRO-series range, and is available for the RE20, RE25 and RE30 models.
This new feature is applicable to both the forming and sealing stations, as well as the confirmation station. See how it works in the video below:
For stainless steel lifting systems (190mm):
Max. film width: 560mm
Max. cut-off length: 450mm for stainless steel lifting systems
Max. pack length: 105mm
For aluminum lifting systems (150mm):
Max. film width: 460mm
Max. cut-off length: 400mm
Max. pack length: 105mm
Customers who regularly change between pack sizes and/or product applications can save precious production time with the new easy-to-use side exchange, all without having to lift heavy dies.
Sealpac UK & Partners are the official distributor for SEALPAC products in the UK & Ireland. Find out more about SEALPAC thermoformers here, or contact us for a free consultation to find the best solution for your business.