The global food packaging market is expected to be worth a staggering USD 411.3 billion by 2025, as rising demand for convenience foods and changes in lifestyle and eating habits, drive sustained growth in the sector.
Brands across all categories are dedicating a substantial amount of time, money and attention to getting their packaging proposition right, and it's easy to see why.
How a product is presented is now as important as the product itself – even more so, in some cases. If the packaging fails to deliver - i.e. it doesn't grab the attention of a potential purchaser, inspire them to reach out, pick it up and add it to their basket – then it doesn't matter how great the contents inside may be. The sale will have been lost.
The challenge of modern packaging design
In the case of modern packaging design, there are multiple boxes that need to be ticked and which go far beyond simply the aesthetics.
Packaging must first and foremost fulfil its primary role of protecting and preserving the product it contains. But there are also other challenges to be overcome, such as in the area of sustainability.
Environmental concerns are increasingly influencing consumer behaviour and the choices they make over which brands to buy from. This is seeing brands act, to improve and enhance their offering. For example:
Resale value
High customer expectations are another element that companies are contending with and the most successful brands around today are those that recognise and embrace the growing importance of 'CX' – the customer experience.
How a brand makes a customer feel now sits firmly at the centre and this experience will be driven and impacted upon by every element of the process, including seeing, handling and using a product and its packaging.
Get it right and a consumer may end up as impressed by the packaging, as they are by the product. So much so that they will keep the packaging and even show it off! In some cases, packaging may even command a resale value – especially if it's useful and branded, such as a Fortnum & Mason wicker basket. (A quick search on an online auction site confirms this.)
Innovation in packaging design
Crucially, brands need to ensure they are staying ahead of the competition, which is why innovation is so important in this space. Sit still and you risk being left behind.
At Sealpac, we pride ourselves on being at the forefront of packaging innovation and always have an eye on the future. So, what's going on out there?
Here, we've taken a closer look at some of the latest innovations and trends that are emerging within packaging design. We've pulled together some of the most outstanding examples from across the world; from the latest visual design trends, to interactive features and the global shift towards eco-friendly and sustainable materials.
Key trends in food and drink packaging design
Big words
A very popular trend at the moment is the use of large print and text that is used as artwork. It seems to have found particular favour within the food and drinks industry, for a range of different products.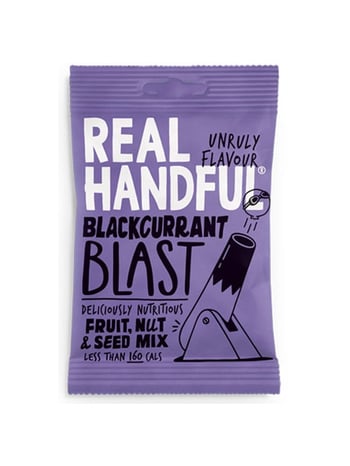 Via Real Handful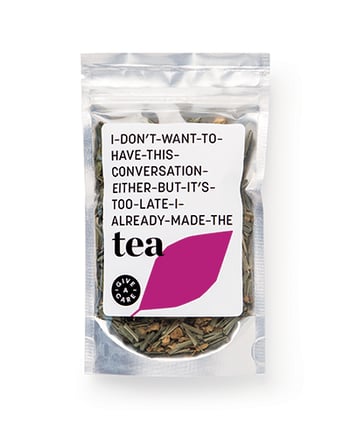 Via Give a Care Tea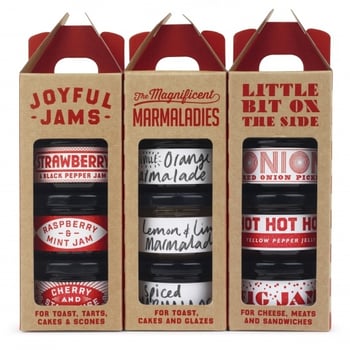 Simplicity and minimalism
Drinks brands especially are excelling with simple, minimalistic design styles. Using clean, crisp lines, with lots of space with low levels of wording, creating an elegant silhouette.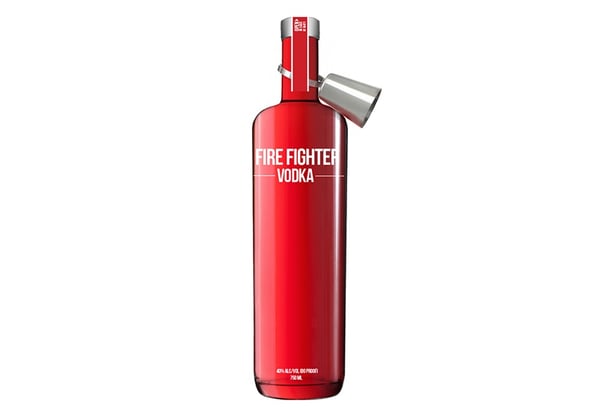 Vintage and nostalgia
Capturing a more traditional brand feel through the choice of colours, fonts and patterns, and also using designs that are reminiscent of decades gone by, is another key visual trend.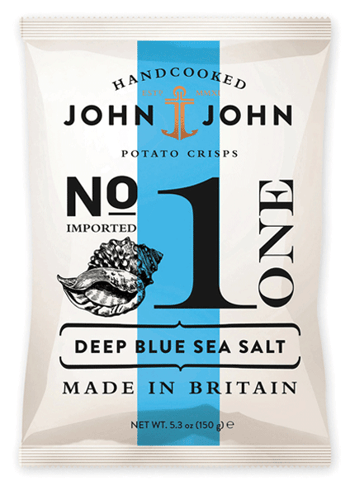 Via John & John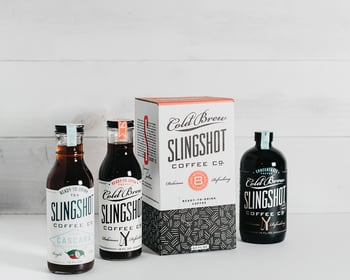 Doodles
Creating a friendly, modern and approachable feel, the use of doodles and other imagery that exudes a hand-drawn feel is increasingly making an appearance.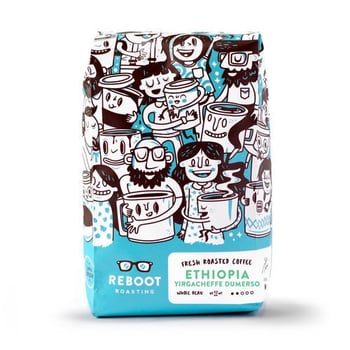 Via Reboot Roasting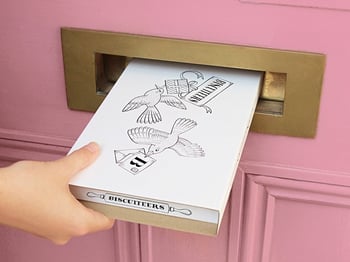 Via Biscuiteers
Bold colours / gradients
You're unlikely to miss the brands that go big on the bold colours, with their eye-catching colour palettes, or interesting colour gradients, helping them stand out.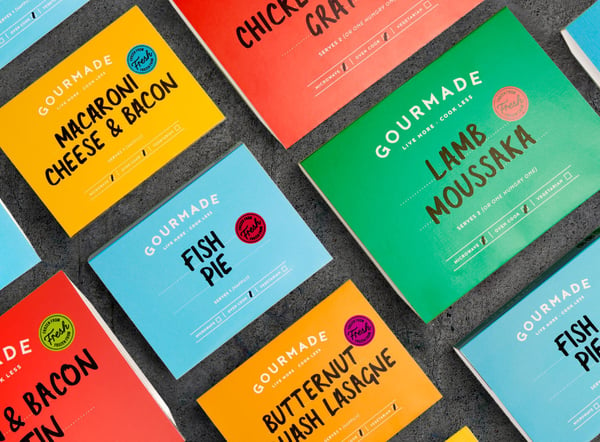 Via Gourmade
Eco-friendly
Sustainable, eco-friendly packaging design is a huge growth area being driven by innovation. Finding alternatives that retain the benefits of traditional plastic packaging is a key challenge, and here are some ideas that are already gaining traction.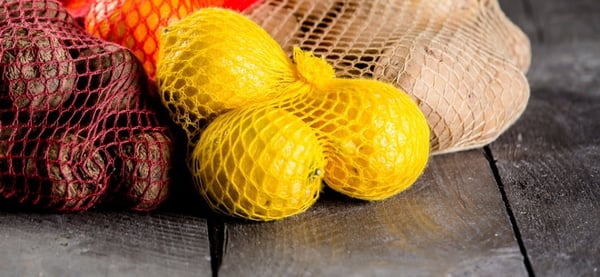 These compostable nets made from beech tree pulp offer an alternative to plastic nets – Via VPZ Verpackungszentrum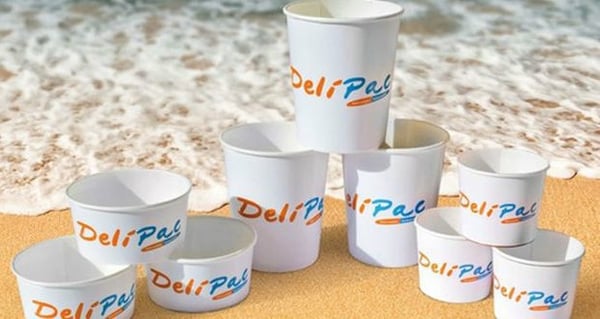 Delipac offers a zero plastic sustainable barrier packaging that is 100% recyclable, biodegradable and compostable – Via Delipac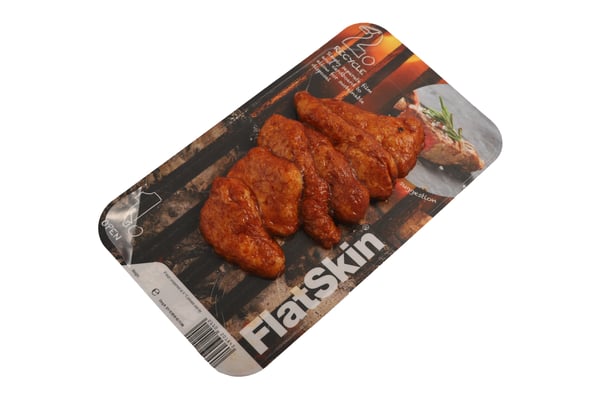 And there's our award-winning FlatSkin product that uses 75% less plastic and can be separated into its composite parts, allowing it to be 100% recycled.
Interactive
Interactive packaging adds yet another dimension to the customer experience and innovations in this area are often fun and clever. The packaging may do something surprising, unexpected or have a secondary purpose that only becomes clear after use.
From sandwich packets that open out to become a plate, to a postal envelope that turns into a hanger for the t-shirt it is delivering, and hidden words that are revealed as a vessel empties, creativity is at work here.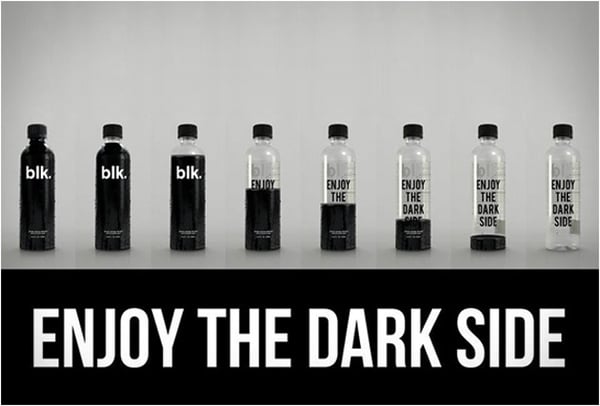 Via blk.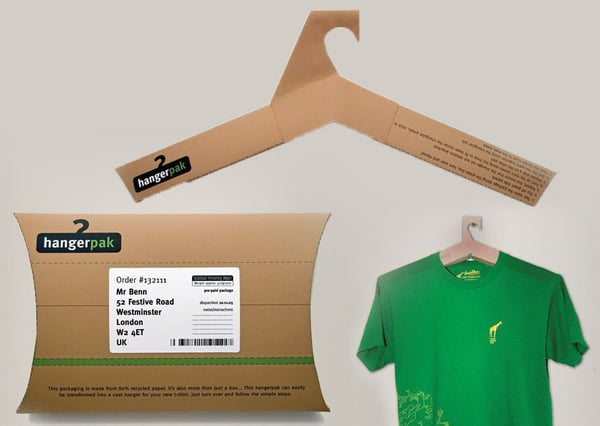 Via Bored Panda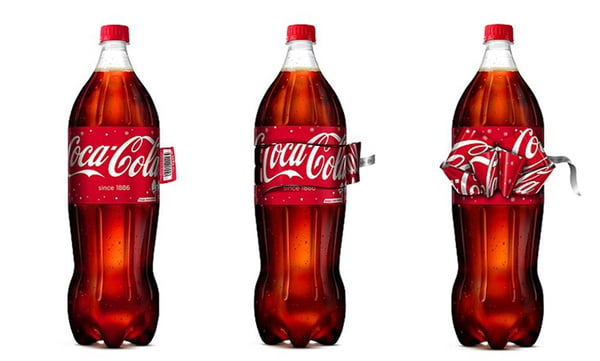 Via Coca-Cola
And what about the future?
With virtual reality (VR) and augmented reality (AR) becoming immersed within modern business practices, we aren't surprised that brands are starting to make noise in this area too.
Digital interaction is purported to boost consumer engagement and can help turn products into a unique content channel. We don't know about you, but we're excited to see what the future of packaging might hold with these digital advancements.
Innovation and production line efficiency
Of course, your packaging requirements may not be as advanced as some of these examples. However it's essential to have the flexibility to be able change the packaging format on the production line. The modular nature of the machinery we supply at Sealpac, means changing packaging is easy. It not only allows different packaging designs to be run down the same machine, with just a simple swap of the tooling module, but when innovative new designs come along you only need to replace the toolset, not the whole machine.
For more information about our machinery, or the many ways we can help you optimise the efficiency of your production line, please call our friendly team on 0845 302 3056.
You may also be interested in:
---
If you're involved in the purchase or specification of the machinery that can bring your packaging to life, check out our guide to Selecting the Perfect Partner.