Knowing the ins and outs of your machine is key to maximizing efficiency and ensuring smooth operation around the clock. We've made a series of training demonstration videos which are great for beginners or to refer back to for quick refresher.
This video shows you how to load a new roll of film on a SEALPAC Traysealer step-by-step.
Demo machine: SEALPAC A10 Traysealer
Subscribe to our YouTube channel for more SEALPAC training and demo videos!
Looking for more training opportunities or just in need of a refresher?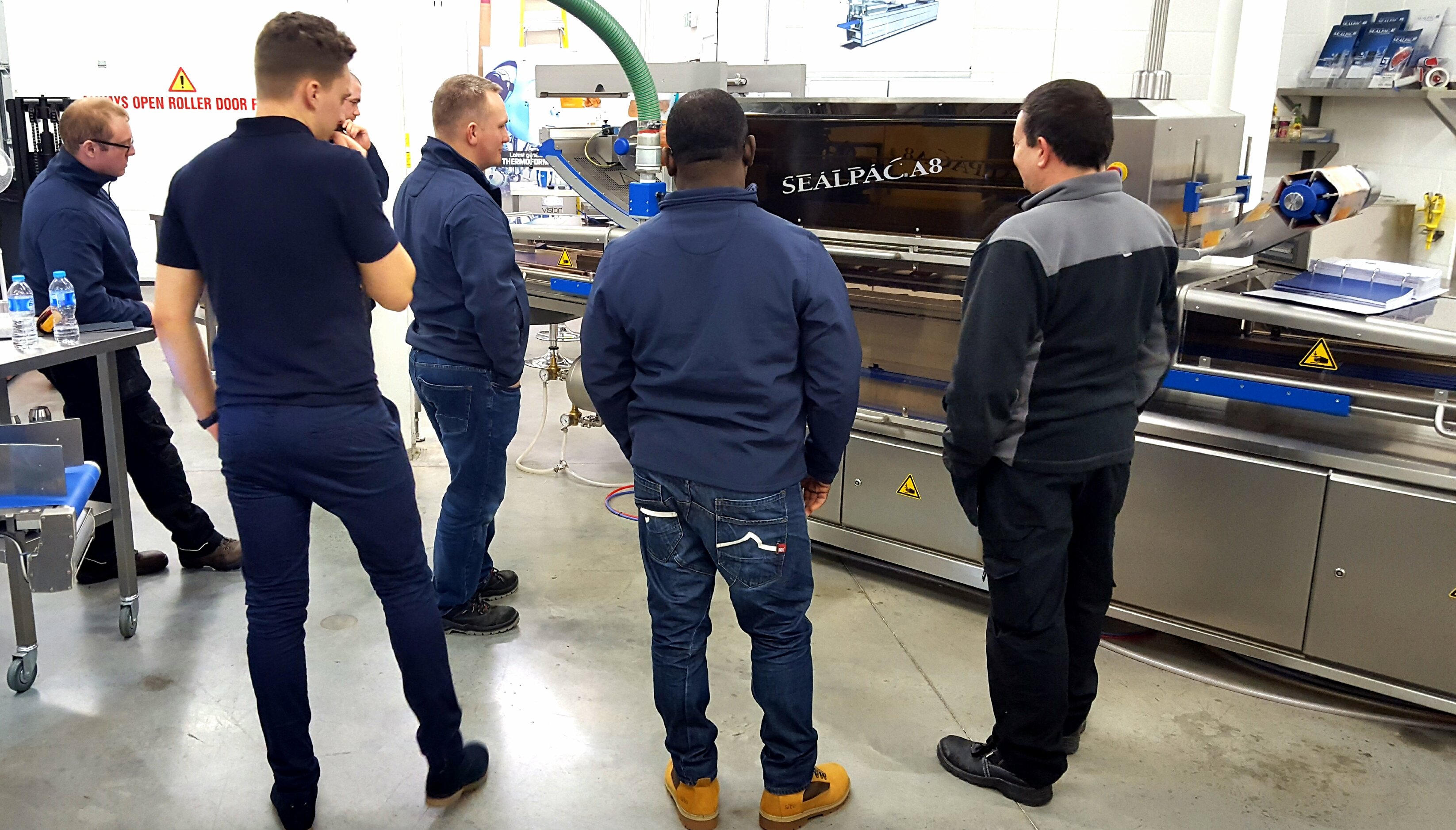 We offer a range of training courses to give you a better understanding of your SEALPAC equipment. Our course range is suitable for both novice and advanced abilities, which makes them ideal for both new starters and well-seasoned employees in need of a refresher.
We currently offer training on the following topics:
Visit the training section of our website for upcoming course dates.
Benefits of booking a SEALPAC training course
Regular training is key to keeping your team informed and safe while working alongside automation. Here's a few key benefits you can gain from booking a training course for your team:
Improve in-house knowledge
Perhaps the most obvious benefit of regular training is improving your team's knowledge of the machines they are working with, which will help them identify and fix issues as they arise.
Safer operation
With greater knowledge of automated solutions, your team will be better informed of how to keep themselves and others safe whilst operating machines.
Minimise downtime
Since in-house knowledge has improved, your team will be more adept at troubleshooting whenever there's a problem, which contributes to keeping machine downtime as low as possible.
Maximise efficiency
Once your team have in-depth knowledge of the machines they work alongside, they will be able to spot potential areas for improvement regarding efficiency and output.
Reduce call-out and breakdown costs
Our course curriculum demonstrates basic machine maintenance and cleaning protocols to keep machines running smoothly, which will cut down on breakdowns and minimize the cost of ownership.