Meat and poultry processors throughout the UK are facing serious labour shortages, which have been made worse by Covid-19 self-isolation rules and the post-Brexit emigration of EU nationals.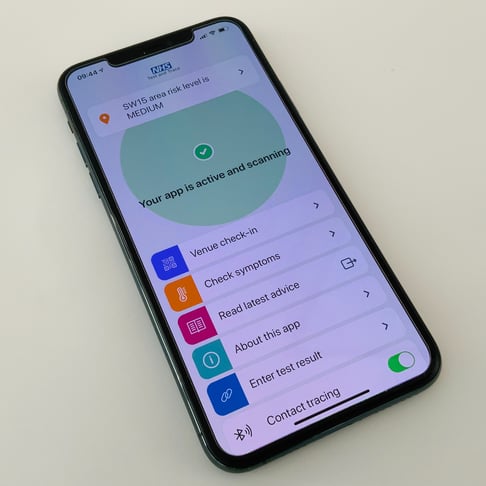 The meat industry currently employs 97,000 workers in the UK, and was suffering from labour shortages before the pandemic began. Many companies were already operating with 10% fewer staff than they needed, and the latest increase in staff absences due the 'pingdemic' has only added to the problem. Currently, 1 in 10 meat processing workers are being told to self-isolate by the NHS Covid-19 app.
Skilled butchers are in short supply
The shortfall of workers in meat and poultry processing has increased to 15% this year, with the British Meat Processing Association reporting there are at least 10,000 vacancies to fill. At present, food companies are having to simplify their range of products to compensate for the lack of skilled labour on the factory floor. Meat processing is a labour-intensive industry, as a lot of the necessary processes are complex and difficult to automate. Full butcher's training takes about 18 months to complete, which means that line butchers are not easy to replace in times of shortage.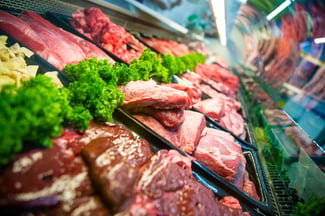 The first products to go are likely to be the intricate cuts which require more work from skilled butchers, such as cuts with the fat removed. These are often the most profitable product ranges for processors, so this may have a significant financial impact. If the shortage continues, meat processors may be forced to start shutting down production lines altogether.
How Brexit is adding to the problem
The food industry is heavily reliant on European workers to fulfil manual roles, with some companies relying on European workers for 80% of their workforce. The government is now being called upon add butchers to the Shortage Occupation List, which would allow the sector to temporarily fill their growing number of vacancies with overseas workers.
Since Brexit, many EU nationals have returned to their country of origin, which meant that the meat industry lost access to many skilled migrant workers. Under the current points-based immigration system, skilled butchers and food factory workers are hard to come by, and the shortage is not helped by the fact that working in the meat industry is not overly appealing to British workers.
A shortage of HGV drivers
On top of this, there is a huge shortage of HGV driver in the UK – about 90,000 to be exact – which is having a huge impact on the UK supply chain and availability of certain products. The shortage of drivers also stems from Brexit-related emigration, as the majority of these roles were previously filled by EU nationals.
As a result, the food industry is calling on the government to increase the number of HGV tests taking place and provide visas for EU drivers wanting to work in UK, as well as reverse new tax changes which make it more expensive for drivers from Europe to work or be employed in the UK.
Labour shortages in pork processing

In the pork industry, labour shortages in factories have caused a backlog in farms because there simply aren't enough workers to run processing lines at full capacity. This backlog has created animal welfare issues, as farmers are struggling to feed and house the surplus pigs. Some production plants have cut production by up to 25%, at a time when demand for British pork is high. This has led to increased pork imports to meet consumer demand for pork products.
Labour shortages were already a problem before COVID-19 came along, with pork processors reporting 10-16% of their workforce absent pre-pandemic. The British Meat Processors Association has recorded a further 5-10% of pork processing staff as absent.
Shortage of chicken handlers in the poultry sector
The shortage of chicken handlers for the poultry industry has had a huge impact on availability of chicken products in the UK. The likes of KFC and Nandos have had to close stores due to supply chain issues, as the sector is struggling. The British Poultry Council has reported that one in six jobs (almost 7,000 vacancies) were unfilled as a result of EU workers returning home, which is having a big impact on the poultry industry.
Since poultry makes up around half of all the meat consumed in the UK, the poultry industry is in desperate need of a solution.
What could this mean for Christmas 2021?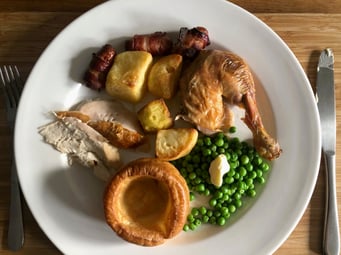 The current stockless retail model is not sustainable amid pressures on the supply chain. Perceived shortages in stores lead to more consumers panic-buying and stock-piling supplies, which ultimately increases the pressure on an already struggling supply chain. If conditions don't improve soon, experts have predicted that production for Christmas this year could be affected. Christmas turkey production has already been reduced by 20% across the industry, with year-round turkey production reduced by 10%.
MPs to put pressure on Ministers to address the current labour crisis
In desperation, food processors are now calling on the government to allow the use of day-release prisoners to make up for the shortages, as well as contacting charities for ex-servicemen and women to try to drum up staff.
Some of the members of The Association of Independent Meat Suppliers have already employed inmates under the day-release programme, and have found them to be an asset. Using inmates in food production also helps to increase their skills and makes it much less likely that they will reoffend.
The government is being called upon to put measures in place to ensure the UK meat and poultry industry can still continue to run as expected, with the following solutions being suggested:
Including meat poultry workers on the list of 'skilled workers' for visa applications
Including meat and poultry supply chain workers on the "skilled workers list" and "shortage occupations list" and reduce unnecessary thresholds on salaries and skills
Extend the Seasonal Agricultural Workers Scheme to the meat and poultry sectors to protect seasonal demand for poultry meat in Christmas trading.
Ensure vital food production is at the core of skills and education programmes such as the Lifetime Skills Guarantee and Apprenticeship Levy to improve the appeal of the sector.
Urgently adopt the first food security survey as required by the new Agriculture Bill.
Looking for a way to reduce manual processing on your line?
We supply a range of bespoke, automated solutions to help you reduce the number of workers required to run your line. Our team of technical specialists can make recommendations for a variety of sectors - so get in touch with us today for a free, no obligation consultation.