Over the past year and a half, there have been many exciting innovations in automation for the food industry. Labour shortages brought on by Brexit, and now the Covid-19 pandemic have meant that automated solutions are crucial in helping food production companies stay in business.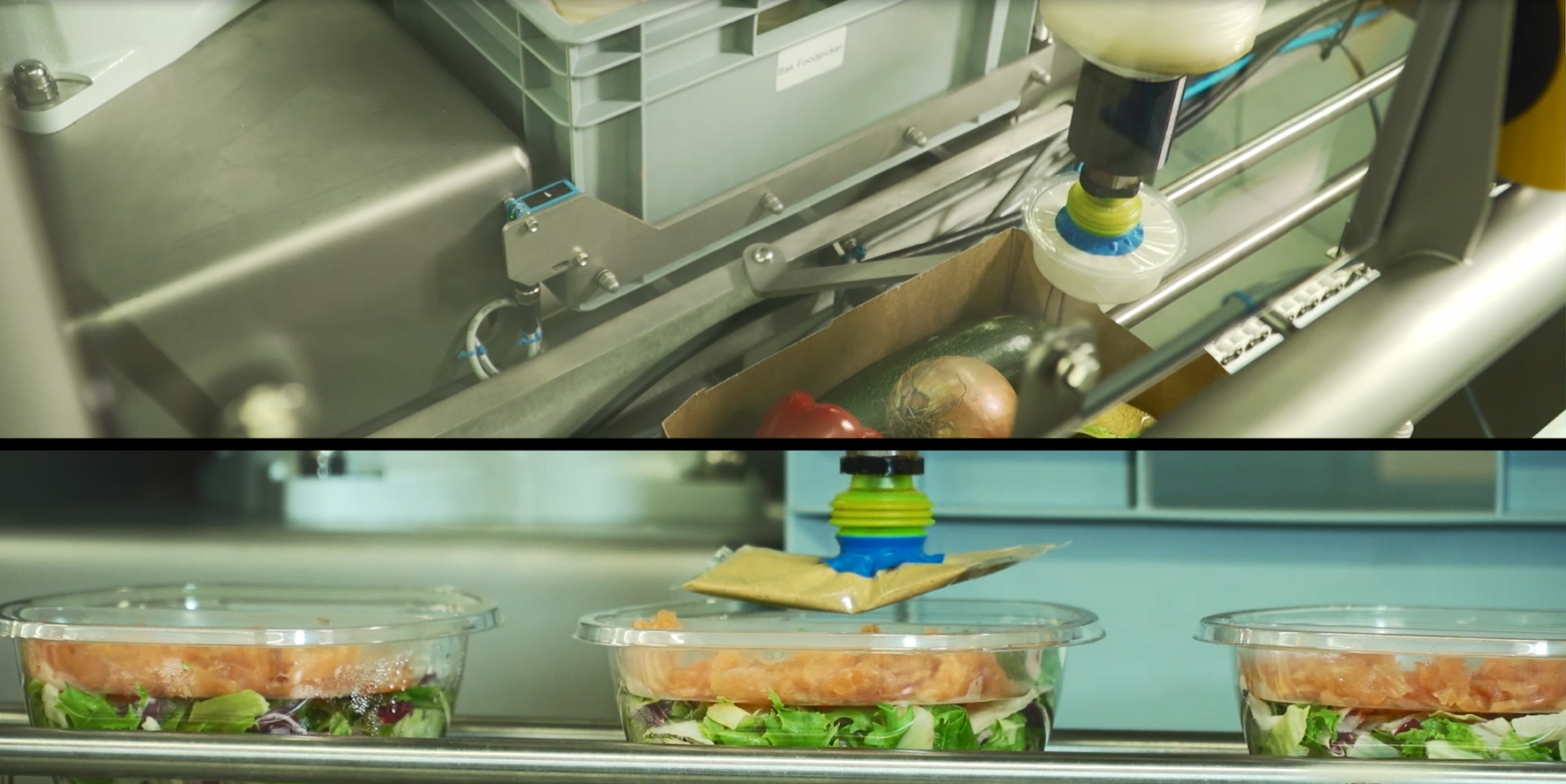 Advanced sensory technology
Sensory technology has come a long way since its initial development. Advanced sensory solutions can now be employed to identify odours, contaminants and pathogens during the production process.
This technology ensures a high standard of quality and consistency, as it enables robots to sample food with a human-like sense of taste and smell, but with the precision of a machine. These solutions can be used for evaluating the freshness of ingredients, and for identifying contaminants.
Automated ingredient handling
Another noteworthy achievement is automated ingredient handling solutions, which offer a more efficient packing process, with food being weighed accurately and at high speeds.
This technology works by dispensing elements into containers from a central point, and its automatic inventory management provides efficient and precise weighing and batching prior to packaging.
We've partnered with Cabinplant, inventors of the screw-feed principle, in order to provide highly efficient weighing and batching solutions to the UK & Ireland. Their multi-head weighers use the method of automatic inventory management and take a combined approach to ensure precise portioning.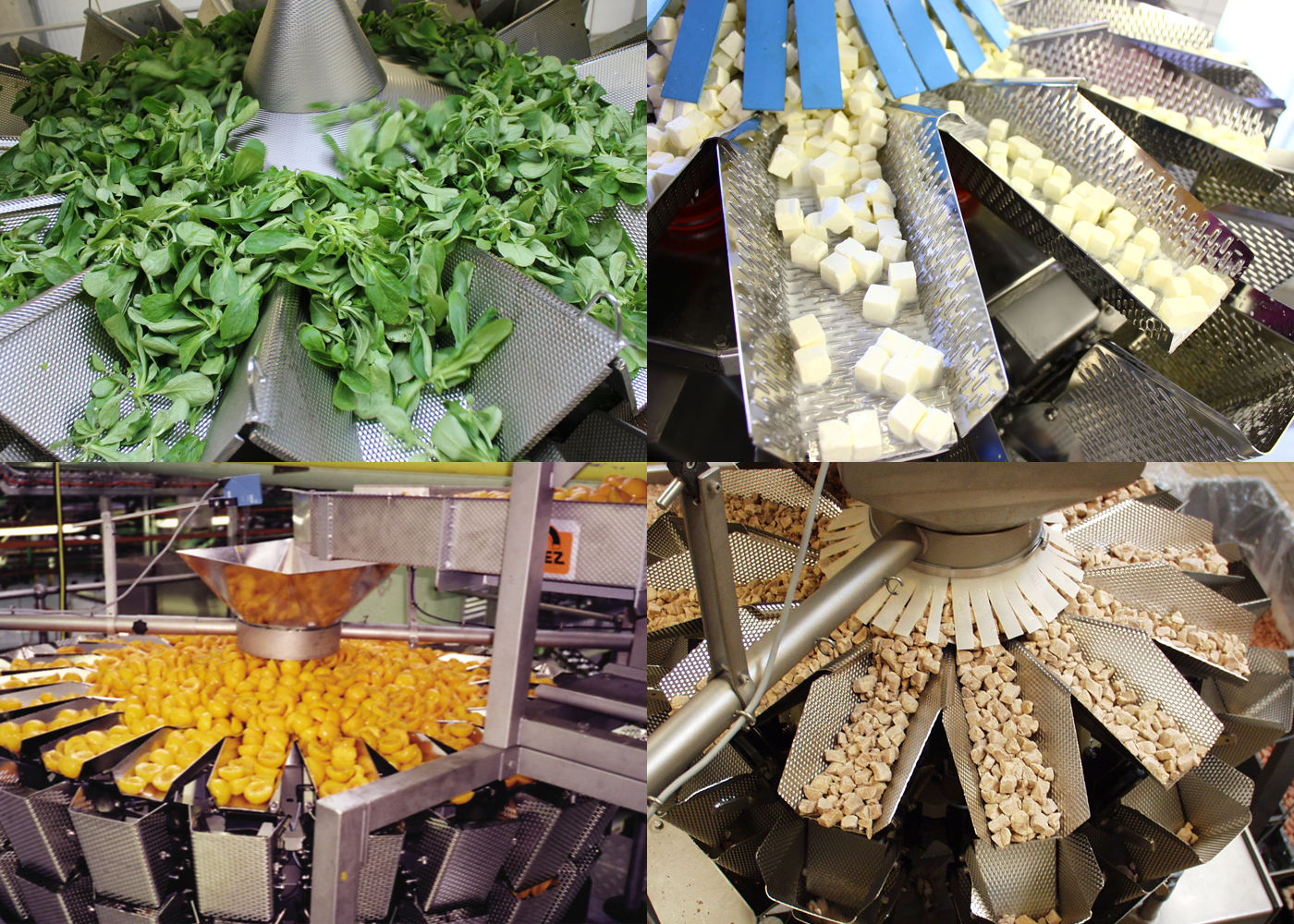 The multi-head weigher can be fitted with their patented screw-feed function, which reliably dispenses slippery products such as raw and marinated meats, without compromising on weigh accuracy. Their vibratory feed multi-head weighers are perfect for smaller ingredients, such as produce, nuts, snacks and confectionary, and can even facilitate different product mixes in one smooth process.
Soft gripping for delicate product handling
But perhaps the most major advancement in robotic technology for the food processing sector has been the development of more advanced grippers for picking and placing. Soft gripping has always been a challenge for robotics developers, as food manufacturers require solutions which can move products without damage or bruising. This goal has finally been achieved, as automated solutions are now on the market for the fast, but gently handling of delicate food products.
Unstructured picking of products from a chaotic arrangement is also a step forward in this area. This means that robots can now pick products up from any placement or orientation, as they employ the use of vision systems to 'see' where products are prior to pick up. Despite its simplicity, this solution is revolutionary as it allows for robots to perform tasks previously only possible via human labour.
We're proud to be the exclusive UK & Ireland distributor of a brand-new pick and place tool which will be invaluable to food production companies currently suffering from labour shortages. SHEFF is unique in its ability to 'see' where products are prior to pick-up, without the need for pre-positioning. SHEFF is the only solution on the marketing with an intelligent vision system which allows for on-the-fly adjustments in response to its surroundings.
We pride ourselves in offering bespoke, full line solutions for a variety of sectors. Explore our capabilities here or get in touch with a member of our team via 0845 302 3056 to discuss your needs with us.