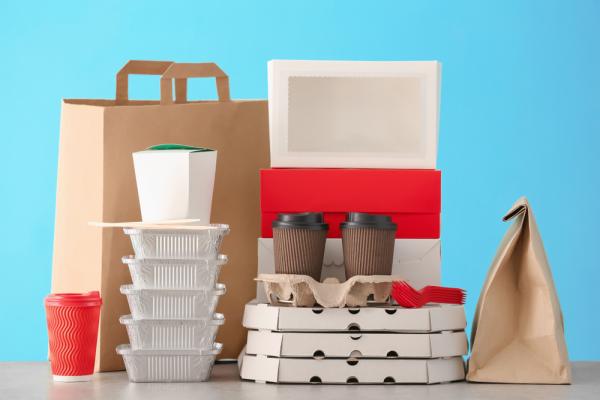 At the end of 2017 Mintel released their annual report into Global Packaging Trends predicting what would be on trend this year. Given that we're now nearly three quarters of the way through 2018, we thought it would be interesting to see just how right those predictions were, what new packaging trends have emerged this year and the impact this has had on the market.
Prediction 1: Consumer perceptions of packaging
Despite the long-standing view of many consumers that most packaging is just unnecessary waste to be disposed of, the Global Packaging Trends 2018 report from Mintel suggested this throwaway culture could be a thing of the past. Predicting that packaging innovations along with clearer on-pack messaging would force consumers to think again and better understand the pivotal role packaging can play in extending the shelf-life and freshness of food.
With staggering figures from The Food and Agriculture Organization of the United Nations estimating that 1.3 billion tons of food is wasted globally each year, this change in attitudes couldn't be more welcome and thankfully it's one prediction that was spot on.
As predicted, guidance on food storage has become clearer, although this hasn't really been driven by brands. The impact of new guidance on food labelling published at the end of last year by sustainability experts WRAP (Waste and Resources Action Programme) and produced in association with the Food Standards Agency (FSA) and Defra, can already be seen.
As well as bringing together recommendations that ensure food is safe and adheres to legal requirements, the guidance which sets out best practice for manufacturers, retailers and brands in applying date labels and storage advice on food has been introduced in a bid to significantly reduce food waste. As part of this guidance, helpful new logos have been introduced for food packaging which includes a freezing snowflake logo and a little blue fridge icon for foods, making it clearer for consumers which products can be frozen, should be kept chilled or last longer when refrigerated.
More pasteurised fruit juices and hard cheeses will now also have a 'Best Before' date as opposed to a 'Use By' date, making it clear to consumers that these foods are still safe to eat after the date marked to prevent perfectly edible products being thrown away. WRAP is currently working with the UK's largest food companies and manufacturers to help them implement these changes across own brand and branded items.
As Environment Minister, Thérèse Coffey said, "We know that confusing labels can contribute to food waste by suggesting that edible items need to be thrown away sooner than is necessary. "This new guidance will make packaging much clearer for consumers, saving them money and reducing waste.
Through a combination of this kind of uniformed on-pack messaging by brands along with continuous developments in packaging innovation, the message that packaging is useful and prevents unnecessary food waste should be getting through to consumers, hopefully taking us a step closer to tackling the growing global issue of food waste.
Prediction 2: Be Transparent!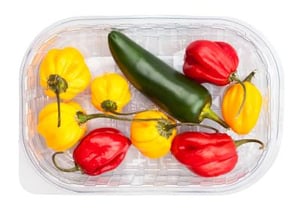 With shopping habits changing and smaller trips to the supermarket now becoming more commonplace than a large weekly shop, it seems that the fresh and chilled aisles are becoming more popular. Particularly amongst millennials who according to the report are 'turning their backs on processed.' The prediction was that brands would use increasingly contemporary packaging formats to attract millennials and other shoppers who are opting for fresh products in preference to the processed choices usually found in the frozen or canned and dried goods aisle of the supermarket.
The report foresaw an increase in the use of transparent materials being used to create 'windows in packaging' to enable the consumer to see the product first hand, alluding to freshness and quality.
Transparent food packaging has indeed gained a significant adoption across the food industry. In an increasingly competitive marketplace, many brands have chosen to adopt transparent packaging to enhance the shelf appeal of the food packet, ensuring the authenticity of the food's quality and condition amongst consumers. Transparent packaging or windows in packaging also allows the consumer a clear view of the product and its condition.
Transparent barrier film is a packaging film made up of different types of polymers and within the food industry these packaging films are used to provide both moisture and vapor-resistant packaging for food products. This packaging format is usually used to extend the shelf-life of fruit, vegetables and dairy products, helping to prevent food waste.
More than ever before it seems that food manufacturers are using transparent barrier films packaging as a tool to increase the sales of food products by projecting the freshness of the food items to customers. There is a concern that because transparent packaging material is primarily made from plastic, this increase is only going to add to the existing plastic pollution crisis. However, this is an issue that's already being addressed through the innovation in transparent barrier films, increased recycling of transparent barrier films and the growing biodegradable films market.
With consumers willing to spend more on ready-to-eat food items, finding them both time and energy saving, this is likely to further boost the demand for transparent food packaging making this a trend that certainly looks like it's here to stay.
Prediction 3: Plastic Packaging Pollution will drive innovation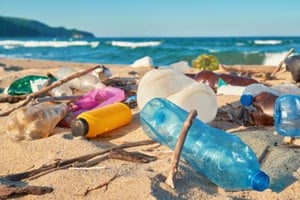 Since Sir David Attenborough's Blue Planet series hit television screens, plastic has been high on the news agenda. This has unsurprisingly had an enormous impact on consumer attitudes and as the Mintel report predicted 'plastic packaging adrift in the world's oceans…' has 'become the catalyst driving brands to rethink packaging in a context consumers can understand and act upon.'
The food and drink industry accounts for a high volume of all plastic packaging (read our blog on 'Plastic and the Packaging Conundrum') particularly within the food-to-go market. Whilst efforts to reduce the amount of unnecessary plastic being used are to be welcomed, finding a viable alternative that can match the capabilities of plastic, remains a key challenge.
There's no denying that consumer attitudes are a powerful catalyst, so this is certainly increasing the pressure on packaging companies to continue to come up with innovative packaging solutions. Far from being a new issue though, the majority of companies have already been working hard to reduce single use plastics, the amount of litter sent to landfill and its impact on the environment over the last decade.
One area where progress is being made within the industry, is in relation to single-use plastics. Manufacturers are increasingly making a commitment to ban single-use plastics. In the pub sector, for example, plastic straws have now been swapped for paper alternatives.
Thanks to the introduction of the on-pack labelling recycling scheme, it's also now much clearer for consumers to identify which parts of packaging are recyclable, leaving nowhere for brands to hide from the issue. Clarity such as this for consumers is driving brands and manufacturers to create innovative packaging solutions that use more reusable and recyclable plastics.
Given that the UK has a plastic recycling target of 57% by 2020 we clearly still have a long way to go but the reduction of single-use plastic packaging is a global issue and one that we are all accountable for. With consumers demanding and driving change, progress will hopefully be made that much sooner.
When it comes to developments within the packaging industry, as a company, we are committed to contributing to this cause and are constantly striving to develop new and innovative products and applications through our strong partnerships with customers and packaging suppliers.
At SEALPAC UK we are passionate about driving the optimisation of packaging technology forward by opening up new opportunities to the industry. This was the driving force behind the development of our latest piece of packaging innovation - FlatSkin®, a sustainable solution, which uses 75% less plastic than standard food packaging whilst also ensuring that the product remains in its optimum condition. It has been developed to allow customers to easily separate all the components once the product has been consumed, simplifying the whole recycling process for the end user. After the product has been consumed both the skin film and the base film can easily be separated from the card by the consumer to enable 100% recycling of each key component.
Find out what our MD Kevin Witheford has to say about 'Food packaging and the plastics crisis in the video below.