1 in 4 people in the UK are currently living with allergies. Teenagers and young adults are at more risk from severe or fatal allergic reactions as their reactions may change as they grow older and they may be unfamiliar with new and unfamiliar symptoms. Local authorities are paying more attention to improving allergen controls in the UK since the death of teenager Natasha Ednan-Laperouse from sesame that wasn't on a baguette in 2016.
The Natasha's Law
Research from Mintel has shown that only 37% of Brits agree that allergens are easy to identify from food labelling, with 48% being unsure and 15% having no confidence in them at all. In light of this, a new legislative change regarding the way food allergen information is presented on food labelling, informally known as Natasha's Law, came into effect on 1st of October 2021.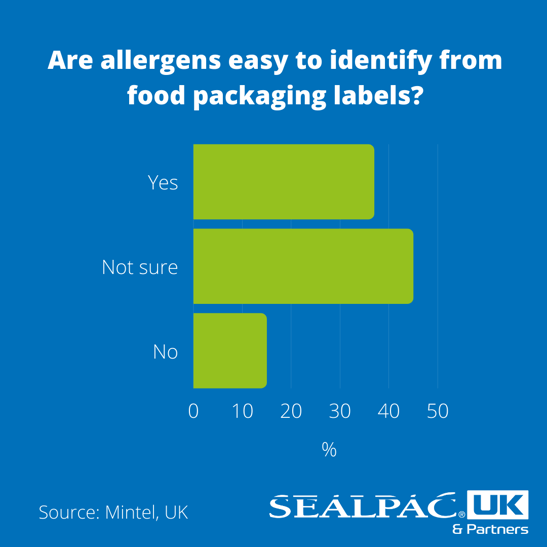 This change required food businesses in England to label their products with all ingredients and allergen information, including all products made for display and consumer selection. In June 2020, the Food Standards Agency updated their guidance to reflect this change, and ensured businesses take the right steps to make labelling both accurate and fully effective.
88% of the general public fully supported Natasha's Law, making it the most important priority for food retailers and customers amid the growing epidemic of allergies in the UK.
Transparency in Labeling: Empowering Consumers
A crucial strategy employed by food processing companies is the enhancement of product labeling and transparency. In response to legal requirements, companies have extended their commitment to providing comprehensive information to consumers. While standard allergens like peanuts, tree nuts, dairy, eggs, soy, and gluten are prominently highlighted, there is a growing emphasis on detailing potential cross-contamination risks during production. This transparency is invaluable in helping allergy sufferers make informed choices, minimizing the risk of inadvertent allergen exposure.
Furthermore, technological advancements have introduced QR codes on packaging, enabling consumers to access detailed information about a product's allergen content, sourcing, and production processes through a quick scan with their smartphones. This added level of detail empowers individuals with allergies to make safer choices and demonstrates the food industry's dedication to safety and inclusivity.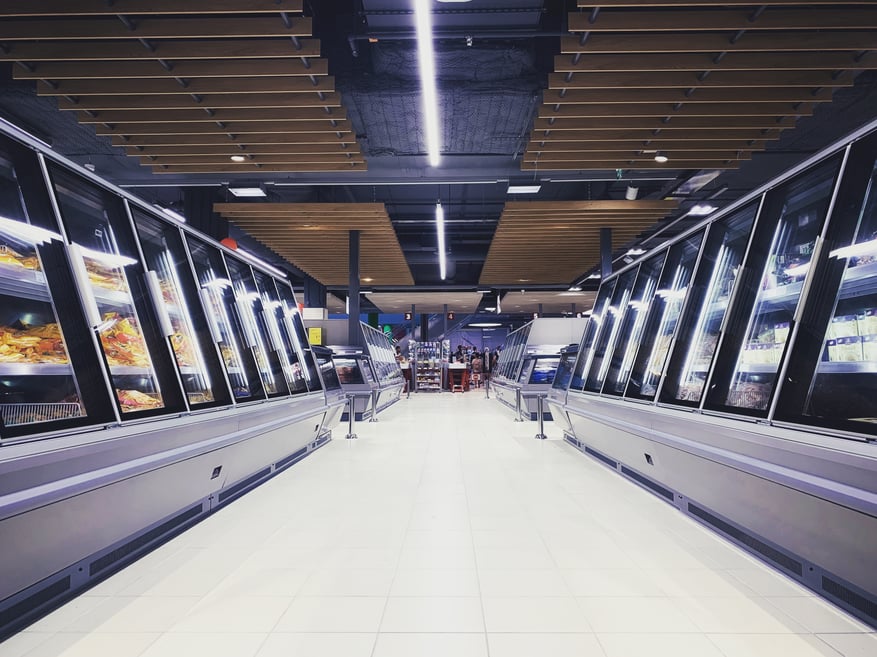 Innovations in Allergen-Free Products: A Diverse Array of Options
Another noteworthy aspect of how food processing companies are addressing allergies is through innovation in allergen-free or allergen-friendly products. These companies understand the importance of catering to the diverse needs of consumers with allergies.
The market has witnessed remarkable growth in allergen-free products, from gluten-free bread and dairy-free ice cream to nut-free snacks. This expanded product offering not only provides consumers with a broader range of options but also encourages competition. Companies are investing significantly in research and development to create products that are not only safe but also delectable, ensuring that individuals with allergies can enjoy their favorite foods without compromise.
Food processing companies have also implemented stringent measures in their production facilities to prevent cross-contamination. These measures include the establishment of dedicated production lines for allergen-free products, rigorous cleaning procedures, and comprehensive training for employees on allergen management.

Furthermore, companies are collaborating closely with allergen testing laboratories to validate the accuracy of their allergen-free claims. These efforts ensure that consumers can place their trust in the products they purchase, with the assurance that they have been manufactured in facilities where allergen safety is a top priority.
How Sealpac UK Can Help You With Food Inspection And Labelling
We have partnered with Antares Vision to provide you with the ultimate solution for labeling and seal inspection. Our collaborative efforts ensure that your food products are monitored from the farm to your fork, with a strong focus on consumer safety and accurate labeling.
Our all-in-one food inspection systems are designed to guarantee the highest level of quality and compliance. The inspection process involves checking the seals, ensuring that your product matches what you've paid for, and passing the package through a conveyor that measures and verifies the weight according to the standards provided.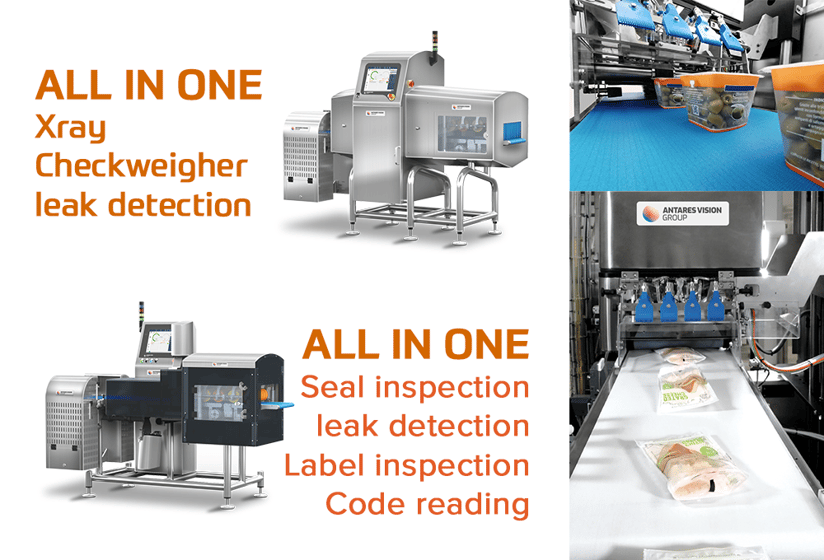 Furthermore, our technology guarantees seal integrity, which in turn extends the shelf life and preserves the overall quality of your product. This meticulous process also verifies that your packaging contains the correct and necessary information while maintaining traceability and monitoring at every step of the food supply chain.
Our approach to food inspection employs a variety of methods to ensure that your products meet the highest standards of safety and quality. With our collaboration with Antares Vision, you can have confidence that your food products are in safe hands, offering you peace of mind and delivering a superior product to your customers.
Don't be the last to know about the best solutions for food inspection and labelling!