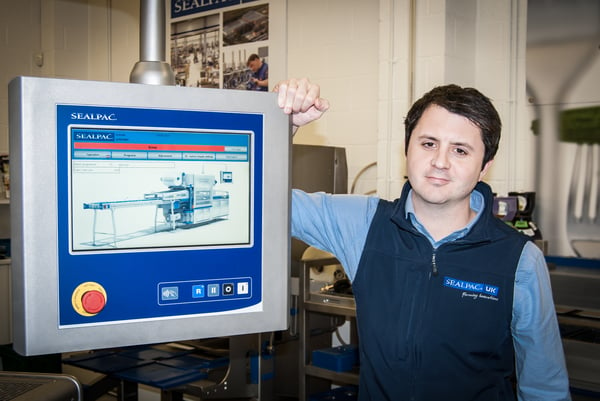 "Training's in my blood!"
As our Spares and Training Manager, Luke combines his comprehensive packaging pedigree with in-depth knowledge of our packaging solutions to keep our clients' teams, systems and processes operating at peak performance.
As Luke says, training's in his blood, so let's hear from the man himself…
Training overview
When asked how he maintains SEALPAC UK's high standards, Luke replies:
"I believe that spare parts and training go hand in hand, as an integral part of every service contract. By overseeing team training and all spare parts-related issues, I ensure that operators and engineers fully understand their equipment and its capabilities, and that they work confidently and competently, knowing which parts to replace, and when."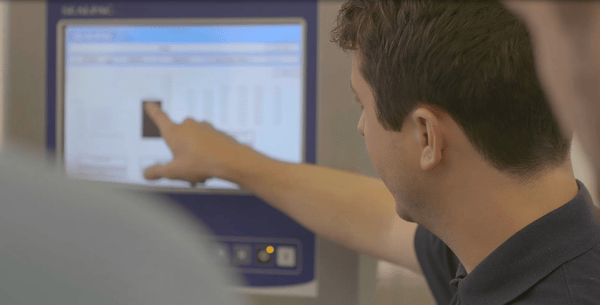 The importance of spares and training in SEALPAC UK's aftersales service
Luke stresses how continuity of care is critical to optimum operation and customer satisfaction:
"From our Poole facility I run two courses a month, plus on-site 3½-day training courses on installing and commissioning equipment. 80% of these are engineering courses for new customers, taking them from introductory to advanced level maintenance.
"Over the last four years we have monitored customer investment in spares and training and measured it against Overall Equipment Effectiveness (OEE), and the results are conclusive—a rise of up to 20% in efficiency and a reduction of up to 50% in breakdown call-outs."
How does Luke's spares and training capability achieve this?
"Every contract comes with a comprehensive support package. This ensures our customers keep their shelves stocked with spare parts to cover every eventuality, which minimises down time. This is consolidated with training of all personnel involved, from operators and engineers through to hygiene staff. It's proactive with minimal classroom time, which suits everyone just fine!"
A training track record
From early qualifications through to SEALPAC UK's Spares and Training Manager, Luke draws on over 16 years' packaging experience:
"I am a qualified Electromechanical Engineer focused on the food packaging industry. With SEALPAC UK for over eight years, I progressed from Field Service Engineer to Technical Support Coordinator to Spares and Training Manager. In the past year I have introduced three new courses, the most recent being TraySkin®. Over the last three years we have trained over 250 delegates at our Poole facility, and over 600 on site, so I think it's fair to say that I am on point with SEALPAC and the packaging industry in general."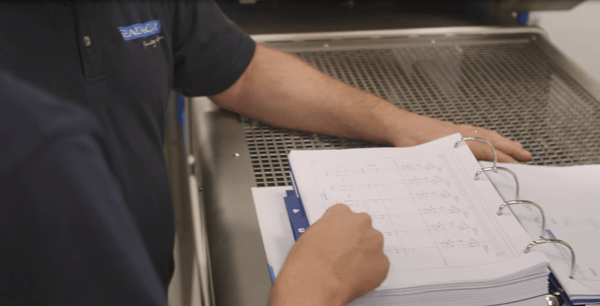 Always training!
Born and bred in the South West, Luke enjoys all the region has to offer, with his passion for training extending into his spare time, too… running around after his children, playing football, cricket and golf, paddle boarding and clay pigeon shooting—not to mention his love for live music.
Luke Witheford—when it comes to packaging training, he's got it wrapped.
---
---
If you'd like to discuss training for your staff, you can contact Luke on
0845 302 3056.