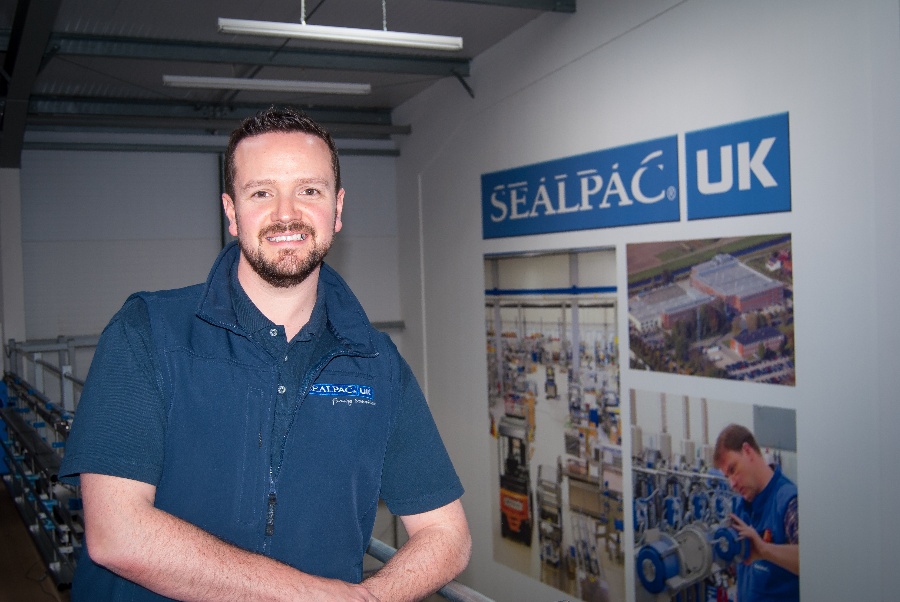 Resourceful. Dynamic. Versatile. Personable. Natural communicator and relationship builder. Gary has everything it takes to be a SEALPAC UK Sales Manager.
Making connections

When it comes to making the right connections, Gary keeps SEALPAC UK's sales on track, covering a large northern territory that includes Lincolnshire, Derbyshire and Scotland.

"Sales is all about people—making connections and building and maintaining relationships. A lot of my time is spent sourcing new business and nurturing these prospects through to onboarding them as new customers. It's an empathic process from the start to… well, there isn't a finish, as lasting relationships do just that—last."

Born to sell

You know how some people are natural-born sales people? Gary is one of them— which is why he's been in sales all his working life (15 years so far), and with SEALPAC UK for the past 18 months.

"I went into sales as soon as I left school, as a Junior Sales Executive in a company that manufactured the fires for making crisps. I then progressed to regional sales manager for the UK and Scandinavia. I have also run my own business, a sales and marketing company started by my father.

"Sales is about building rapport, being flexible around individual demands and coming up with customized solutions. Empathy, confidence, enthusiasm and resilience are all important in sales —I also have the drive to track down new business and support it through every stage. Networking also plays a key role—sales really is a people game."

A firm foundation

Gary honed his people skills throughout his sales career and the millions of miles he's covered, but all roads lead back to his fundamental relationship, his family.

"It's always great to get back home to my family. We like to get out and about as much as possible and I am busy steering my two youngest children into outdoor activities in a bid to stop them from disappearing into the computer, which is where my eldest is most of the time! So far, it's working, but for how much longer I'm not sure.

"Meanwhile, I shall continue to drive SEALPAC UK's market share as a world-class packaging solutions provider throughout the north—it's what I do best, and it's working!"
Gary Russell—expanding SEALPAC UK through the whole of the north.