As the pandemic continues, the way we approach food safety, defense, security continues to change – in times of uncertainty, food processors and manufacturers must adapt.
Here are our three winning strategies for businesses in the food sector to ensure they prosper now and post-pandemic.
1. Prepare for audits
Preparing for audits which have been delayed by the pandemic is a wise choice, as it means you and your team won't be caught unawares. We'd recommend preparing for food defense and fraud audits of any kind, which may take place virtually.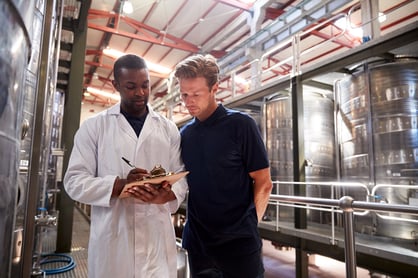 If your audits will still be in-person, it's important to consider how the organisation performing the audit will be able to visit. Put measures in place for auditors and inspectors to visit your site safely while still maintaining social distancing guidelines.
Learning more about how inspections will be conducted may help you to adapt the way you receive them, and put necessary procedures in place to ensure a smooth audit.
---
Keep up to date with the latest food industry news and trends by subscribing to our mailing list.
---
2. Prioritise worker health
Amid increasing rates of transmission and the emergence of new COVID variants, one of the biggest challenges for the food industry across manufacturing, distribution or retail is worker health.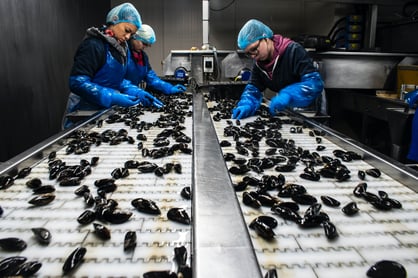 It's vital that we consider how we can continue to keep employees safe whilst also assuring business continuity. The food industry has been incredibly resilient over the past year, being quick to adapt existing models to manage shortages and disruptions, as well as managing worker health.
The health of food factory workers will likely remain a focus for the industry as restrictions ease. Automation will play a key role in maintaining health, as automated production lines require less workers to operate, which reduces the number of workers being in close quarters to reduce the opportunities for the virus to spread.
3. Be open to new ideas
Success in uncertain times is often owed to being open to new ideas. Actively incorporating results of scientific and social research can help businesses find the best way to work within the pandemic.
Trying to wait out the pandemic is unlikely to be a successful strategy, as the food industry post-pandemic is unlikely to be the same as the one pre-pandemic. The way we operate and communicate with both our workforce and customers has changed dramatically across all sectors.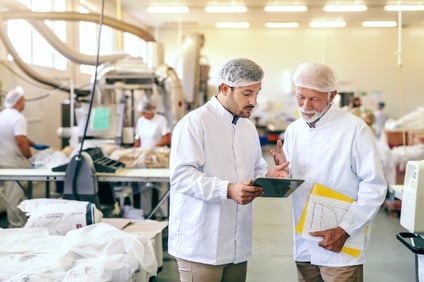 Prioritising the health and engagement of the workforce is especially important. Creating space for employees to share how they are doing and for management to communicate how they can offer support can go a long way to ensure worker health and satisfaction.
Other areas where employee input may be useful is in devising a strategy for your business to scale up and down in line with demand. Restaurant restrictions and closures are likely to occur over the next three years, and this will directly impact the retail sector.
---
Want more great tips and trends delivered straight to your inbox? Subscribe to our mailing list!