2020 has been a historic year for lots of reasons. But through it all, we're proud to say that we've continued to provide our customers with emergency engineering support, and the sheer quality of SEALPAC machines meant that our customers were able to keep up with increased demand.
This year has been big for us in lots of ways. Here's a quick glance at how we've grown as a business over the past twelve months.
We've rebranded as Sealpac UK & Partners
To reflect our new focus on full-line automation, we've recently become Sealpac UK & Partners. In addition to the traysealers and thermoformers that we are known for, we now carry full line solutions which includes pick and place automation, optical sorters, BBQ skewering machines, multi-headed weighers and end of line solutions.

As well as this, we've adopted a new logo with our new name, and given our website a whole new look.
We've hired 10 new members of staff since January
We're fortunate enough not to have furloughed or made any of our staff redundant this year. In fact, we've been lucky enough to welcome ten new staff members across our engineering, aftersales, sales and marketing teams.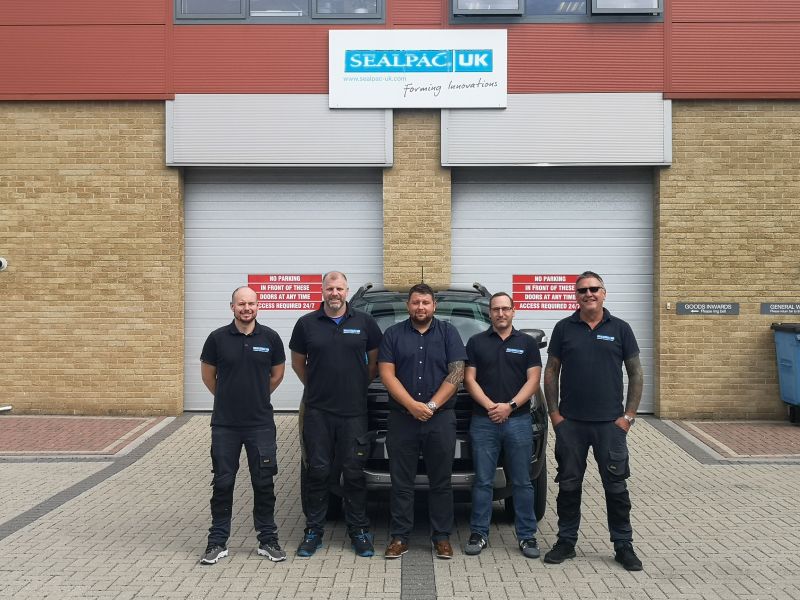 Read more: Sealpac UK & Partners is Still Growing!
We've offered our customers extra support during the Covid-19 pandemic
The Covid-19 pandemic had a huge impact on consumer behaviour and supply chains. Food companies around the world had to adapt to new waves of demand and supply chain disruption in order to stay in business. We're proud to say that 100% of our customer base remained productive throughout the pandemic, thanks to the quality and flexibility of SEALPAC machines.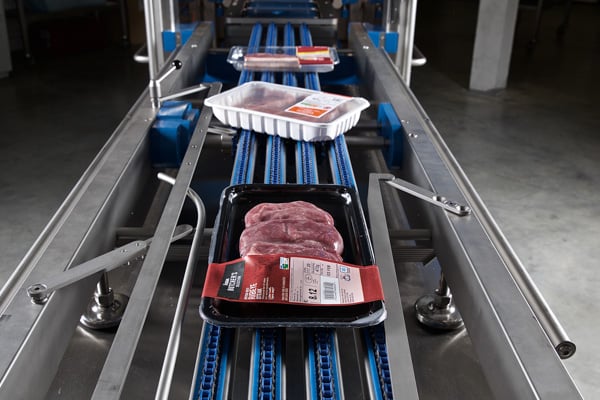 We also provided ten weeks of engineering site support to one of Britain's leading food production companies, so they could keep production lines fully running. Through our aftersales contracts, our customers have access to a dedicated team of service engineers based throughout the UK & Ireland, who respond quickly to emergency situations to keep downtime to a minimum.
Read more: 'Responding to a Crisis: Sealpac UK & Partners offer extra support during Covid-19' case study
We've maintained and grown our network of partnerships
Our capability to offer full-line solutions rests solely in our partnerships. We've partnered with Raytec Vision for optical inspection equipment, Cabinplant for weighing and batching solutions, MIVEG for BBQ skewering machinery, and Pulsotronic for end-of-line solutions.

This year, we became the exclusive UK & Ireland distributor of a brand new pick and place automated tool. SHEFF's ability to respond to its surroundings through its intelligent camera vision system means that it is by far the most advanced and flexible solution of its type on the market today.
But it doesn't stop there - there's likely to be even more partnerships on the horizon for 2021.
Here's what our customers said about us this year...
"Very professional service, parts are always available, friendly engineers who know the machines very well."
- Electrical Engineer at prominent poultry plant
"We have been using SEALPAC MAP packaging machines for the last seven years, but we have only recently switched to a Proactive Service Schedule from Sealpac UK & Partners. We can clearly see that unplanned downtime due to machine failure is now far less frequent; the only real issues now are caused by user error. The cost of the agreement is negligible when compared to the cost of downtime."
- Engineering Manager at UK Poultry Processor
"Top quality machines with good after service."
- Engineer at leading UK food company