FREE WHITE PAPER DOWNLOAD:
Expertise in Protein White Paper Pack
Processors of meat, poultry, fish and plant-based products are under increasing supply chain and manufacturing pressure in 2021. Faced with a global pandemic and chronic labour shortages, it can be extremely challenging to keep up with strong domestic demand.
Sealpac UK & Partners, with its 25 years of unrivalled expertise in the Protein sector, is here to help you investigate your automation options to maximise your profitability and productivity.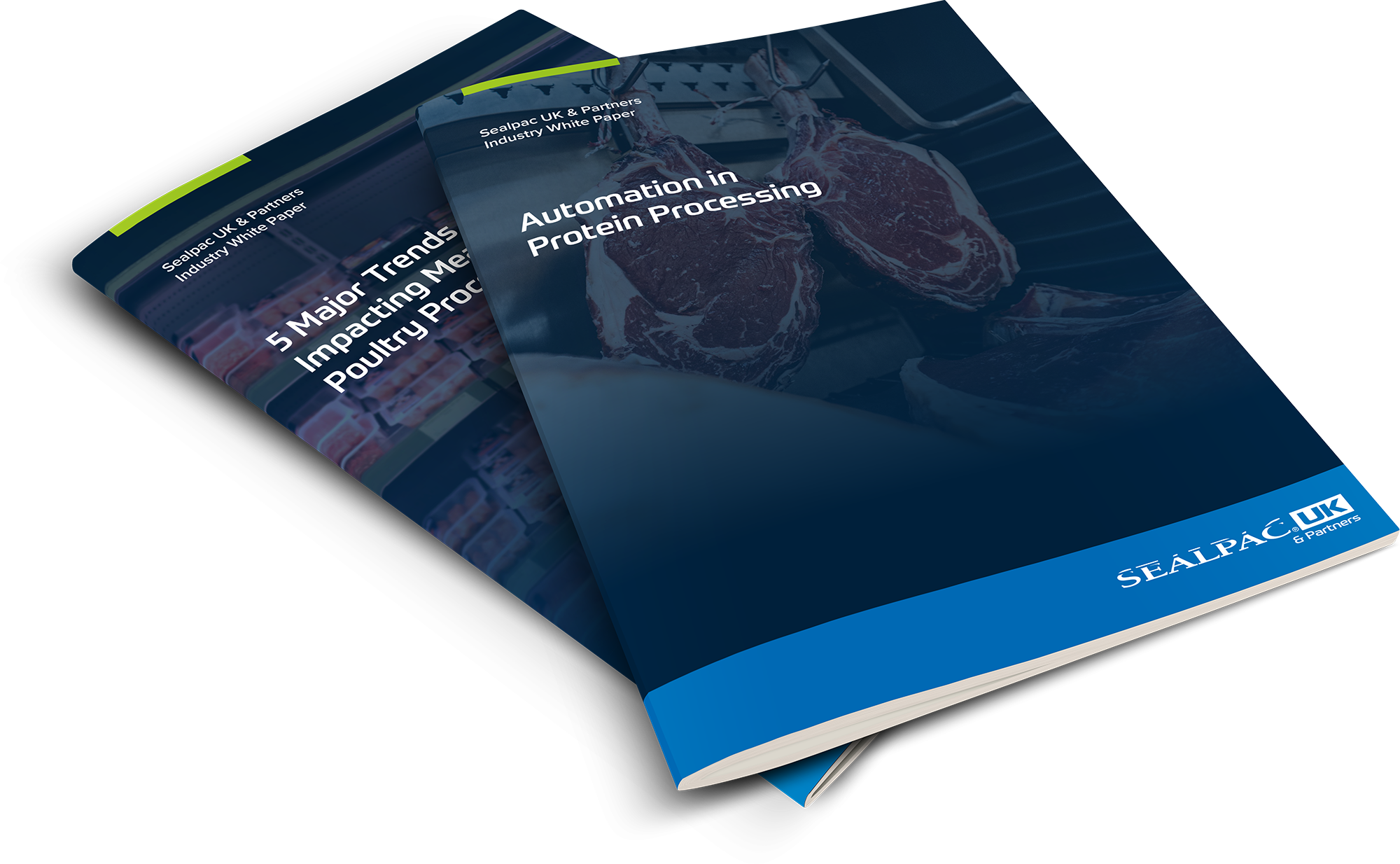 Automation in Protein Processing
Learn more about how automated machinery is migrating to the protein-based manufacturing sectors, and how automation can help with the following:
Meeting growing domestic demand for meat, poultry, fish and plant-based alternatives
Ensure consistency in meat and other protein-based products
Reduce the risk of contamination from manual handling


5 Major Trends Impacting Meat and Poultry Processing
Meat and poultry processors in the UK will need to be more flexible than ever in response to 5 major trends, including the following:
A rapidly-changing market due to the uncertainties of the pandemic and Brexit
Severe labour shortages
Sustainability goals
Full-line solutions from Sealpac UK & Partners
We design and project manage the installation of bespoke machines across the full production line. Our network of partnerships has helped us to expand our range to offer automated full line solutions which are flexible enough to fit around your business needs and respond to a changing market.