Download Trends in Sorting & Inspection Industry White Paper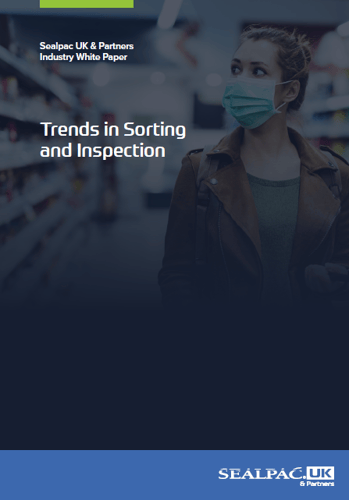 Download your industry white paper here
Just fill in the simple form below to get access to your white paper content.
Processors of fruit and vegetable products are under increasing pressure in 2021. Faced with a global pandemic and chronic labour shortages, it can be extremely challenging to keep up with strong domestic demand.
Sealpac UK & Partners, with its 25 years of unrivalled expertise in the produce sector, is here to help you investigate your automation options to maximise your profitability and productivity.
Trends in Sorting and Inspection
Learn more about how automated machinery is migrating to the produce-based manufacturing sectors, and how automation can help with the following:
Meeting growing domestic demand for canned and frozen foods
Ensure consistency in fruit and vegetable products
Reduce the impact of labour shortages on UK & Irish factories