FREE CASE STUDY DOWNLOAD:
Raynbow Machines Provide Winning Solution for Peaches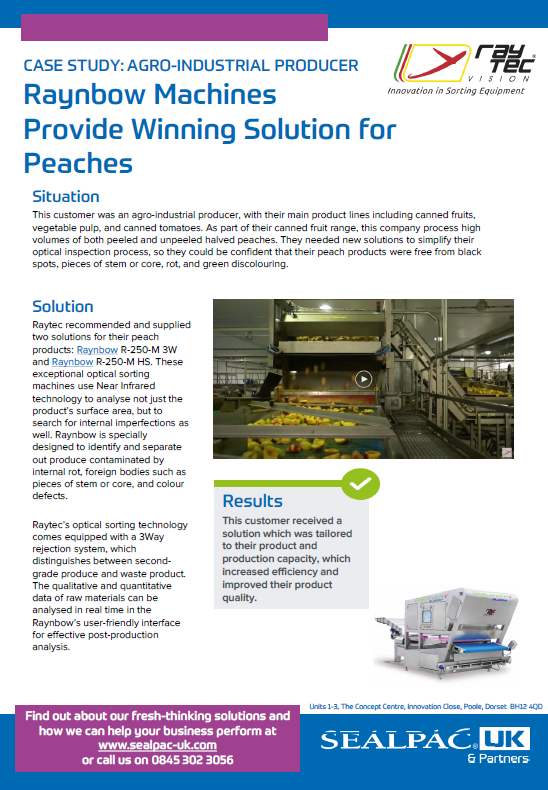 This agro-industrial producer wanted to upgrade the inspection process for their peeled and unpeeled peach lines. The customer needed to be confident that each product was free from black spots, green discolouring, rot, and pieces of stem or core.
Download our case study to learn more about how Raytec:
provided a solution which was tailored to the customer's product and production capacity
gave the customer the ability to easily identify and separate out peaches contaminated by rot, foreign bodies or colour defects
Full-line solutions from Sealpac UK & Partners
We design and project manage the installation of bespoke machines across the full production line. Our network of partnerships has helped us to expand our range to offer automated full line solutions which are flexible enough to fit around your business needs and respond to a changing market.