Get case studies and calculation ROI pack for the protein sector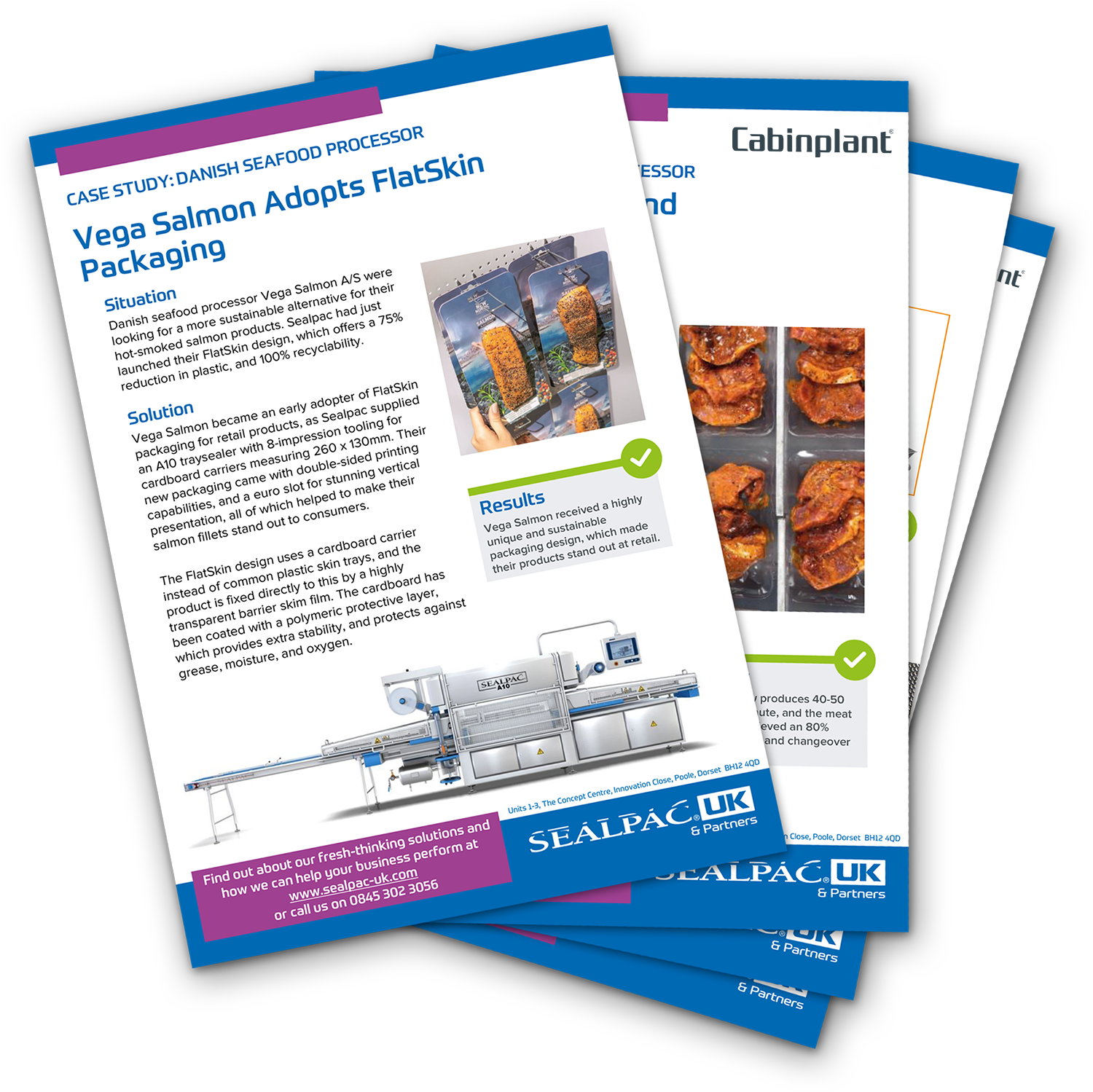 Interested in finding out more? Get in touch with us to book a FREE consultation.
Do you process meat, poultry, fish or plant-based alternatives? Download our protein-based sector case study pack to learn how Sealpac UK & Partners can help you modernise your production lines and gain back an impressive return on investment.
With these four case studies, you can read how:
Danish seafood processor Vega Salmon adopted FlatSkin packaging for increased sustainability
A leading meat and poultry processor reduced downtime and increased yield
A large multinational food company IQF Chicken switched to more efficient poultry packing
And how one of the largest poultry producers in Europe achieved ROI in just 18 months with a customised solution

Access the case studies now by clicking on the link below, or fill in the form and a member of our friendly team will contact you directly with expert support and advice.