FREE CASE STUDY DOWNLOAD:
Walnut Processing Plant Goes Nuts for Raytec's Optical Sorting Technology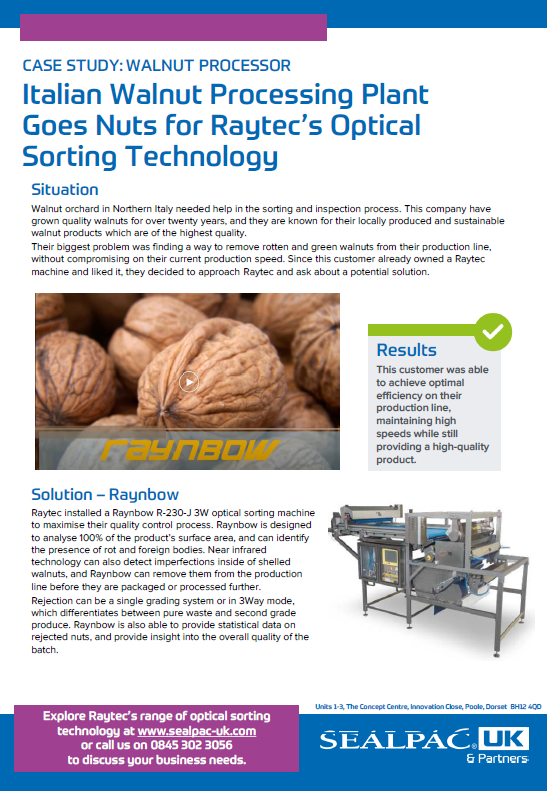 A walnut orchard in Northern Italy needed help in optimising their sorting and inspection process. This company have grown quality walnuts for over twenty years, and they are known for their locally produced and sustainable walnut products.
Their biggest challenge was ensuring that rotten and green walnuts were removed from the production line without compromising on production speed.
Download our case study to learn how Raytec:
helped this walnut processor achieve optimal efficiency while maintaining high production speeds
provided a solution which analyses 100% of product surface area as well as identifying internal imperfections
removed unusable product from the production line
Full-line solutions from Sealpac UK & Partners
We design and project manage the installation of bespoke machines across the full production line. Our network of partnerships has helped us to expand our range to offer automated full line solutions which are flexible enough to fit around your business needs and respond to a changing market.