FREE CASE STUDY DOWNLOAD:
Fruit and Veg Processor Streamlines Their Quality Control Process with Raybox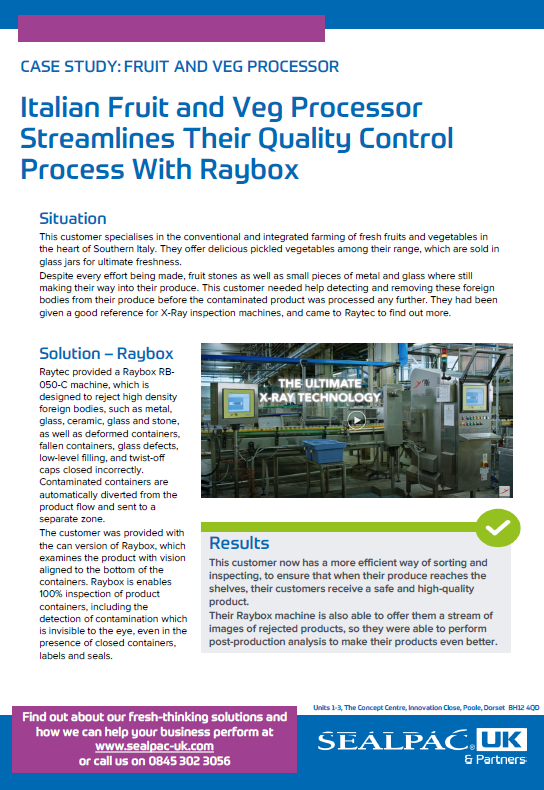 This fruit and vegetable processor specialises in produce farming in Southern Italy. They offer delicious pickled vegetables among their range, which are sold in jars for ultimate freshness.
Despite every effort being made, fruit stones and small pieces of metal and glass were still making their way into the product.
Download our case study to learn how Raytec:
ensured customers received a safe and high-quality product
boosted efficiency in the final quality control process
provided the ability to perform post-production analysis on each product