FREE CASE STUDY PACK DOWNLOAD:
Expertise in Protein Case Study & ROI Pack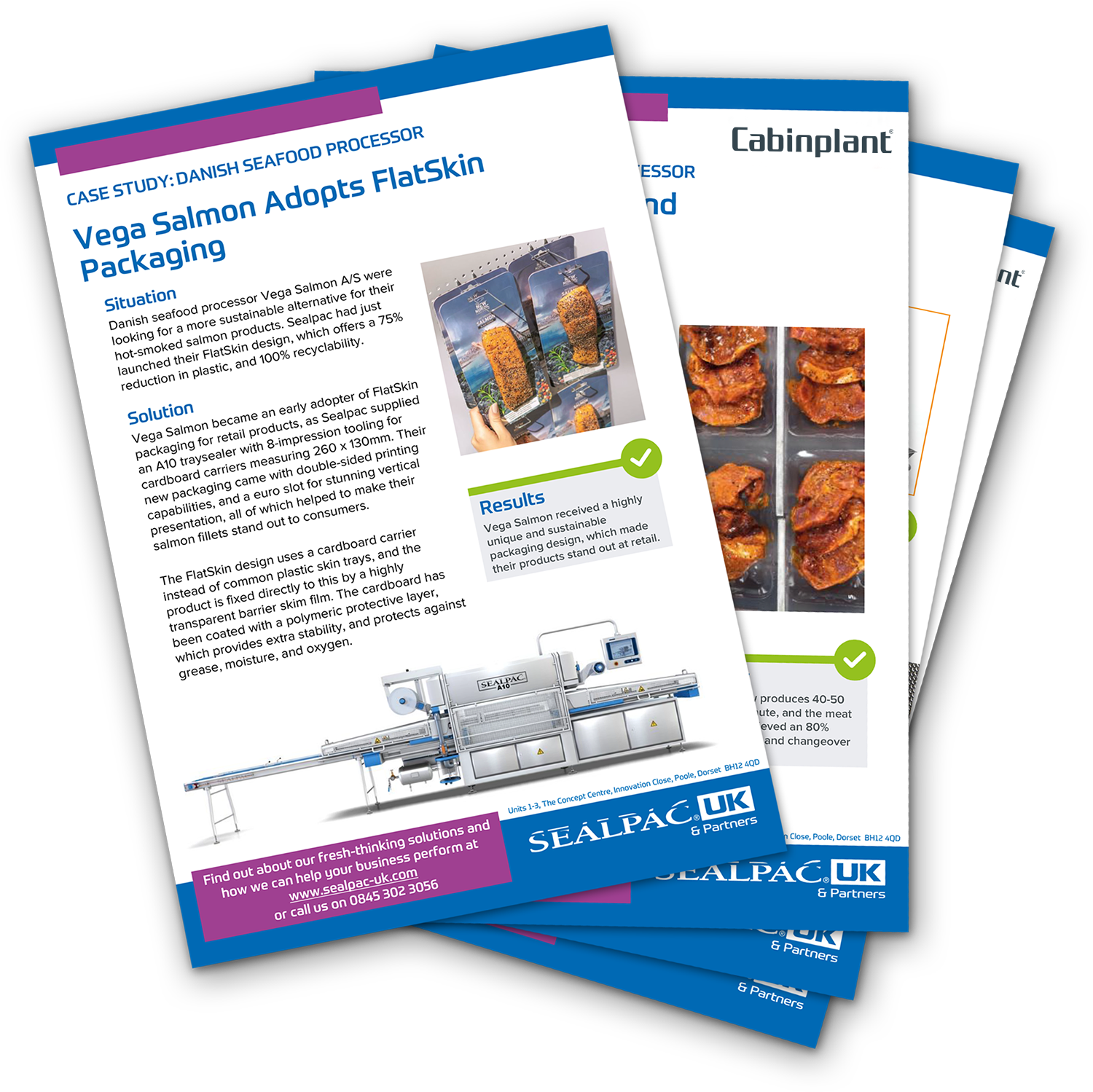 Do you process meat, poultry, fish or plant-based alternatives? Download our protein-based sector case study pack to learn how Sealpac UK & Partners can help you modernise your production lines and gain back an impressive return on investment.
With these four case studies, you can read how:
Seafood processor Vega Salmon adopted FlatSkin packaging for increased sustainability
A leading meat and poultry processor reduced downtime and increased yield
A large multinational food company IQF Chicken switched to more efficient poultry packing
And how one of the largest poultry producers in Europe achieved ROI in just 18 months with a customised solution
Full-line solutions from Sealpac UK & Partners
We design and project manage the installation of bespoke machines across the full production line. Our network of partnerships has helped us to expand our range to offer automated full line solutions which are flexible enough to fit around your business needs and respond to a changing market.