2021 was an interesting year – the world has been slowly recovering from the effects of the pandemic, with some trends from 2020 still sticking around.
The boom in online shopping has continued to affect packaging design, with more thought being given to sustainable or recyclable packing materials. Consumers have also continued to seek out healthy foods to boost their immune systems, and have favoured tropical flavours to experience other cultures and climates under continued travel restrictions.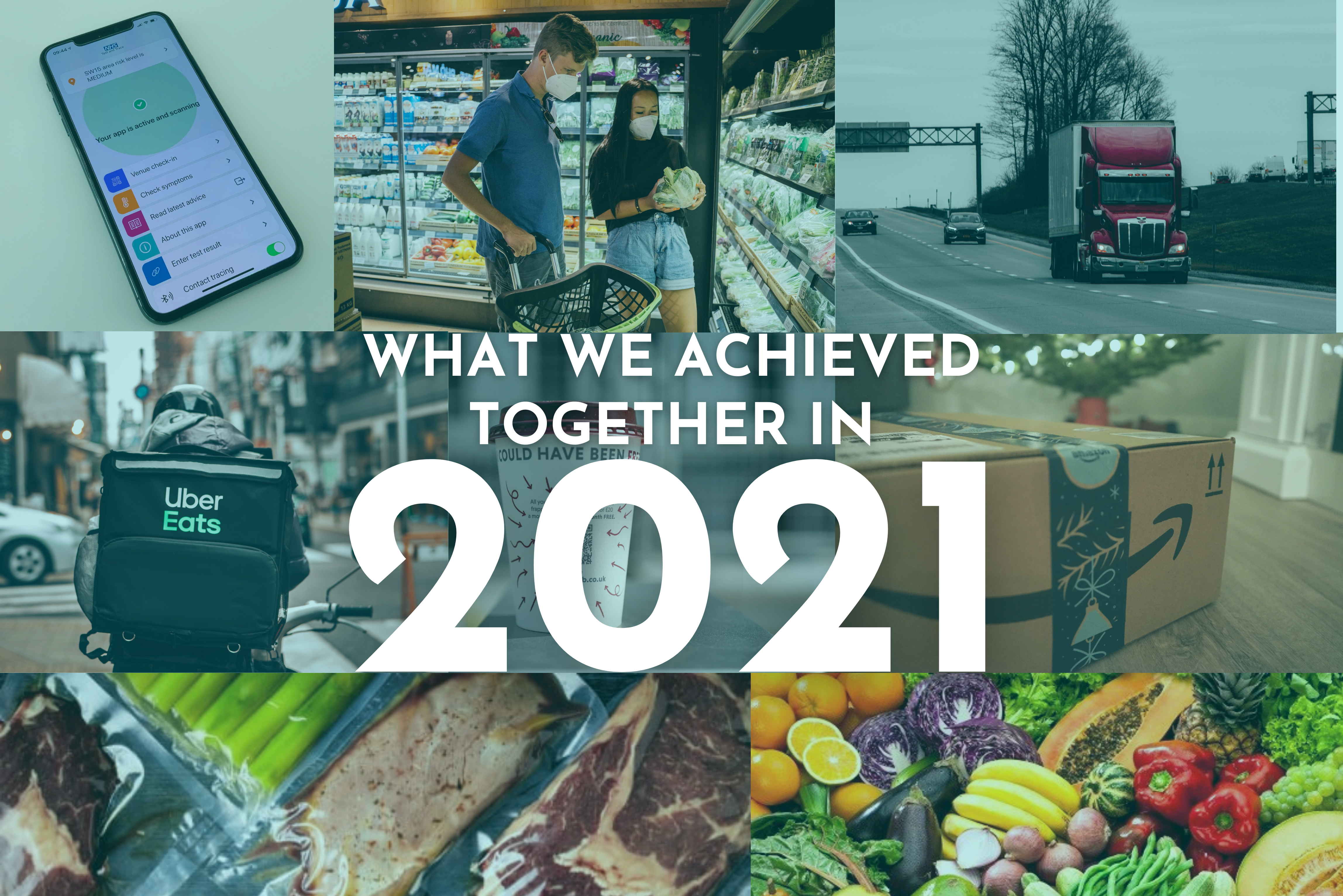 Perhaps the most impactful effect of the pandemic has been the exacerbation of the pre-existing labour shortage. In particular, the food industry was hit hard by self-isolation protocols, increased sickness, and the mass emigration of EU nationals.
Despite all the challenges 2021 has thrown at us, we have continued to serve the food industry and help food manufacturers continue to meet their production targets with reduced costs and labour requirements.
Expanded capability with three new machinery partners
Our goal is to be the 'one-stop-shop' for all our customer's needs, providing support from one place for multiple machine types for a hassle-free experience. This year, we expanded our capability to provide full-line solutions by adding three new partners to our selection of products:
Carsoe
Carsoe A/S is a world-renowned manufacturer of equipment for the seafood, liquid and food processing industries. They have designed and produced stainless steel products for the food processing industry and retail businesses since 1976.
Carsoe's Portion-2-Pack and denesting range offer significant labour savings and increased line efficiency.
Leonhardt
Leonhardt provide quality dosing solutions for sauces, purees, and other semi-liquid food products. Their solutions have a variety of applications for ready meals, salads and convenience foods.
Cut down on giveaway and spillage with ultra-precise filling, even for difficult to portion products.
Saccardo
Since 1975, Saccardo have provided a range of vacuum packing machines and bagging systems for the food and non-food industries. Today the Saccardo brand is present worldwide, providing quality solutions to customers around the globe.
Spares and service provider for Cabinplant products
From September onward, Sealpac UK & Partners also the official provider of spare parts and technical servicing for Cabinplant machinery in the UK & Ireland.
100% of our customers stayed in business during Covid-19
Despite all the challenges facing the food industry over the last two years, 100% of Sealpac UK customers have remained fully operational. Our responsive service team offered support where it was needed, including additional site support to account for staff shortages.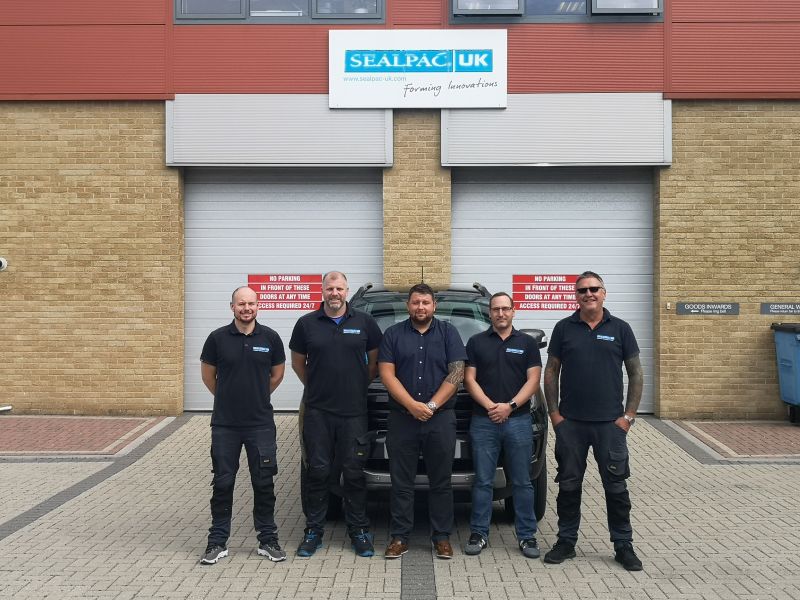 In light of Brexit-related difficulties in sourcing spare parts from Europe, we increased our total spare parts inventory by 15%. This ensured that our customers' productivity wouldn't suffer, as customers can now access most commonly requested parts with much shorter lead times.
Celebrating 25 years of expertise in the food industry
We also celebrated our 25th year in business in 2021. Back in 1996, we started out just selling SEALPAC packaging machines. Now, we offer solutions for more efficient sorting and inspection, more accurate weighing and portioning, and more reliable quality assurance measures, as well as seasonal BBQ skewering machines, and the packaging machinery we're best known for.

Since we're continually on the lookout for the best food processing technologies on the market, we're much bigger than where we started 25 years ago. And we're not stopping there – we could have even more partners by next year.
---
Turning the spotlight on festive automation
We're finally coming to the end of 2021, and what a year it's been! This year, our automated solutions have provided integral part of production line efficiency, uninterrupted thanks to the reliable quality of the machines, 24/7 customer support, and quality servicing.