Climate change is a growing concern for the food packaging industry, and recent data has shown increased consumer demand for sustainability. Consumers are now more likely to choose products with reusable or recyclable packaging compared with a non-recyclable competitor.
Despite this trend, an immediate and absolute ban on plastic materials is simply not a viable option. In response to this issue, we have introduced some practical solutions to help reduce your carbon footprint.
We create flexible and bespoke packaging solutions for wide variety of sectors, and in doing so, are hoping to create a strong circular economy.
Sustainable solutions
Over the last four years, we have continued to focus on providing flexible solutions for our customers. As well as striving towards carbon neutrality, we are implementing the three core principles of the circular economy: reduction, reuse and recycling.
Most recently, we have introduced four innovative solutions that not only reduce plastic consumption in favour of more recyclable packaging, but are also more cost effective.
EasyLid®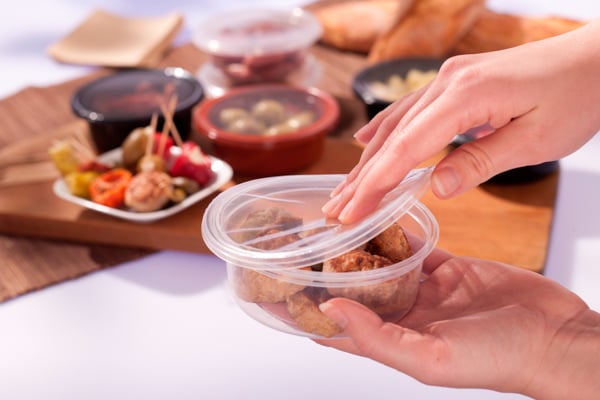 Our EasyLid® design, which was developed in collaboration with Naber Plastics, is a patented tray-sealing technology that combines sealing and lidding in one single step. This reduces packaging material costs and promotes maximum efficiency. EasyLid® was designed with delicate food in mind, and is also beneficial for consumer convenience, as EasyLid® packages can be reclosed once opened.
eTray®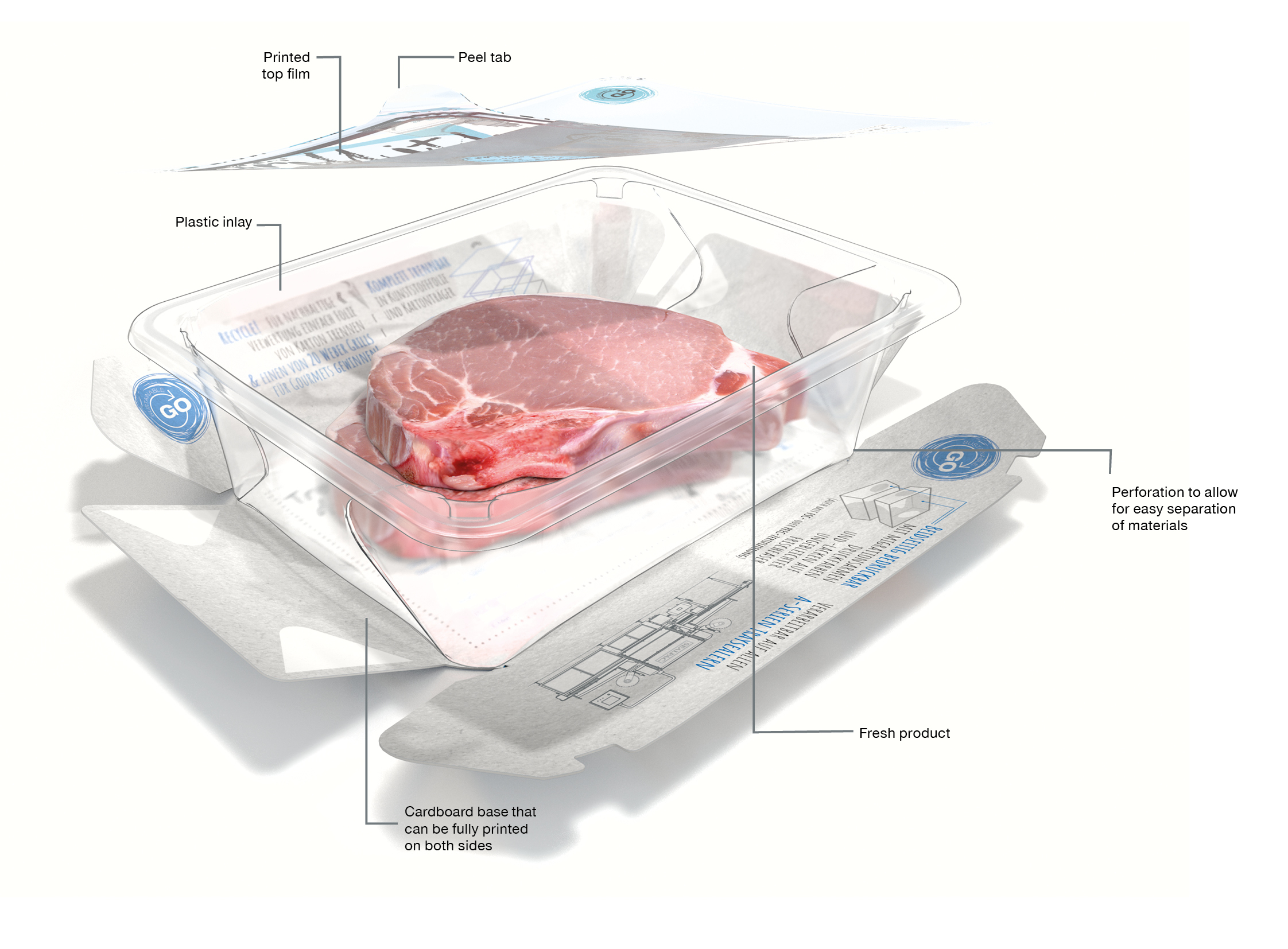 The eTray® model is a new and sustainable MAP alternative in our range, which offers both the reliability of MAP sealing and the recyclability of a high-quality cardboard base. eTray® packages not only use 40% less plastic, but are also a powerful marketing tool as both the interior and exterior can be printed on.
FlatSkin®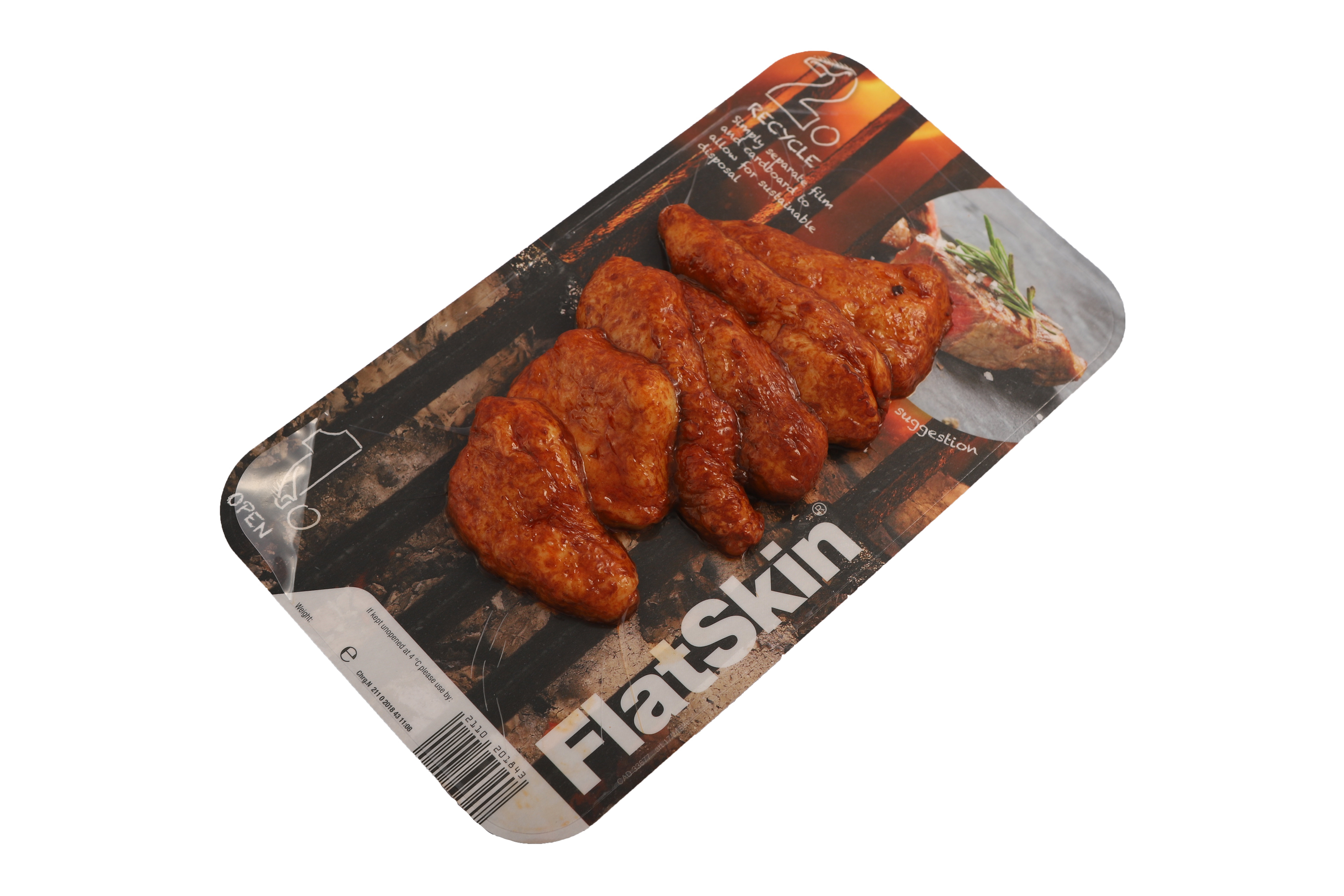 Also new to our range is FlatSkin® – a packaging design which boasts a 75% reduction in plastic compared with the leading packaging solution. This eye-catching fibre-based packaging design is fully recyclable, as it allows for separate cardboard and plastic disposal.
Mono-plastic and foil compatible
Additionally, mono-plastic trays and foils are compatible with Sealpac machinery, which means packaging produced with Sealpac traysealers and thermoformers is more recyclable. Mono-plastic trays can be easily disposed of in household recycling, as they are 100% recyclable.
If this wasn't enough, we are offering our EasyLid® design made with 100% polypropylene, which means you can save both money and the planet in one easy solution.
Market leaders in food packaging innovation
Each of these new innovations are available with existing Sealpac machines, as our traysealers and thermoformers provide our customers with the ability to produce a multitude of different packaging solutions all in one machine.
In terms of a worthy investment, Sealpac's products are future-proof. Since just one machine is capable of producing up to thirty different types of packaging, our products are highly adaptable to changing consumer demand. Changeovers are quick and easy, as each one takes just ten minutes to complete.