Having a longer shelf life for your products can help to reduce the thousands of tonnes of meat UK households throw away each year. Industry experts are currently lobbying the Food Standards Agency to increase their current 10-day limit on use-by dates. If the FSA do change their rules, our packaging will still keep food fresh beyond the 21-day mark.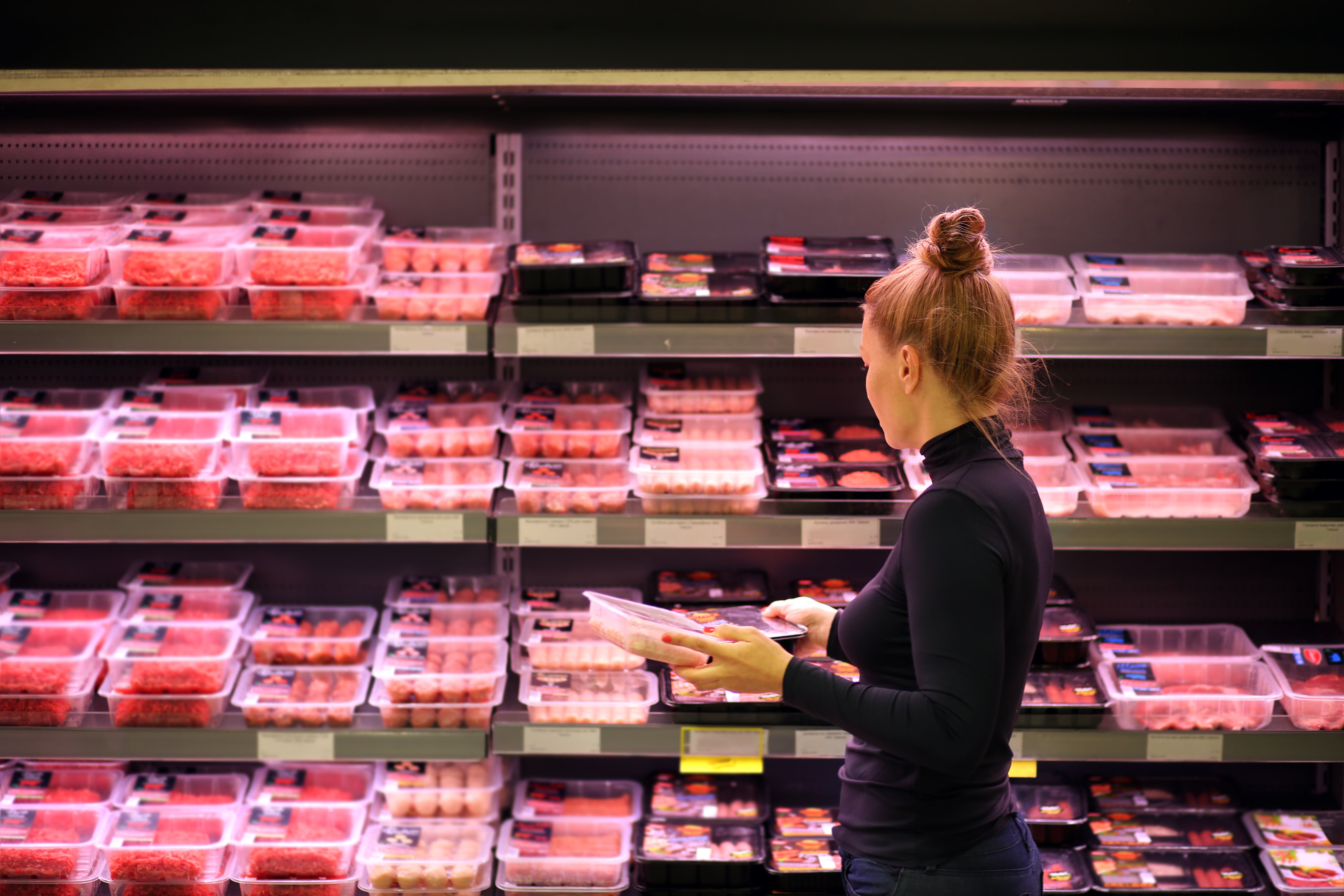 Food Standards Agency regulations
At present, the FSA insist that the shelf-life of vacuum or gas-sealed fresh meat stored at 3-8°C must be limited to 10 days.
However, industry experts insist that fresh meat products, when kept at the right temperature, are still safe to consume for a lot longer. Chilled red meats can last up to 27 days, and fresh pork is still unspoiled for around three weeks.
The problem of food waste
Since there's no evidence to support the 10-day cap on shelf life dates, the FSA is being challenged to reassess their guidelines, as a change in their rules can cut down on the amount food being wasted by UK households.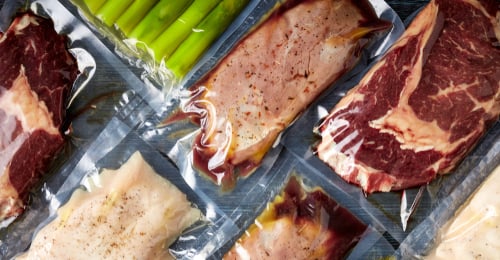 At present, the Waste and Resources Action programme estimate that UK households throw away 240,000 tonnes of beef, pork and poultry each year. This figure excludes bones and fat, which means that much of this waste is unnecessary.
Changing the rules
The FSA will soon review the evidence and conduct a thorough review into the shelf life of packaged and chilled red-meat products. This review is said to be completed by the end of this year, meaning that food shelf life recommendations could change over the next few months.
This change could cause a problem for some packaging suppliers, as their packaging will need to preserve food for up to 11 days more than the current requirement.
Optimal product safety
Sealpac UK & Partners currently supply a variety of vacuum, gas sealed and modified atmosphere packaging types which will keep red meats fresh for 21 days or longer.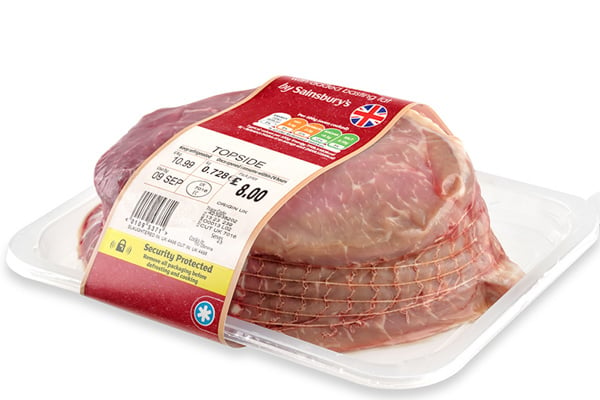 Our packaging is designed with freshness in mind, so you can rest assured that your chilled meat products are safe to consume even beyond the 21-day limit.
Freedom of choice
As well as keeping food fresh, our machines can package products with the latest sustainable designs, including skin packaging, and is compatible with both mono materials and card.
We offer a range of skin packaging designs, with multiple benefits for your business:
Tenderpac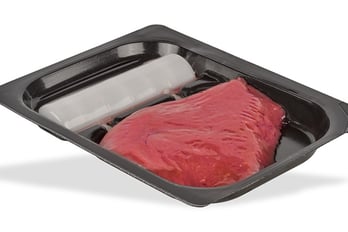 Tenderpac design offers maximum shelf life for the best colour retention and optimal maturation. The controlled maturation process ensures a delicate texture and the best meat flavour when your product is ready to be consumed.
Our Tenderpac design gives red meat products an appetising appearance with no drip loss. Meat juices and residual oxygen are absorbed by the patented ActiveStick in this hygienic design.
FlatSkin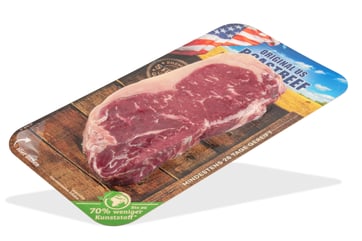 FlatSkin is one of our latest innovations, which boasts a 75% reduction in plastic. Since the outer film and card base can be easily separated, this means 100% of materials can be recycled via household waste.
FlatSkin also offers optimal post-maturation and a longer shelf life than other packaging types on the market, and its two-sided printing capability gives you the opportunity to make your product stand out at retail.
TraySkin X Plus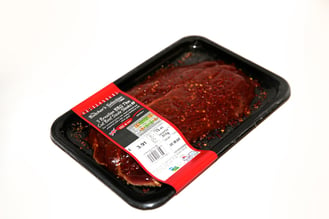 The TraySkin X Plus design is vacuum sealed for a tight, atmosphere-free package. This is not only leak proof against meat juices and excess blood, but the TraySkin X Plus also offers extended shelf life and improved taste and texture.
The excellent presentation of TraySkin X Plus means it is compatible with vertical display in chiller cabinets.
To discuss your packaging needs with us, please call 0845 302 3056 or fill out our sales enquiry form.