Service engineers are the backbone of our aftersales services. Our dedicated team of engineers are based throughout the UK and Ireland to give our customers quick response times in a crisis, and to perform routine maintenance on a regular basis.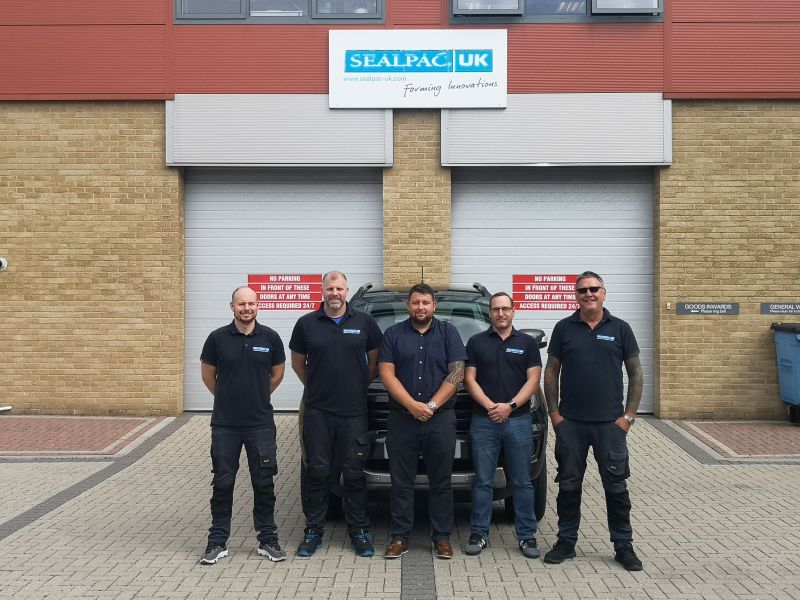 From left to right: John Nelson, Neil Davies, John Lennon (Technical Manager), Jon Woodward, Peter Channell
Service contracts
Downtime is never favourable – it can cost you your reputation! That's why we go the extra mile to ensure your performance never suffers. We offer a variety of service contracts, from basic maintenance schedules through to total care packages.

Proactive maintenance
We know how important it is that your machines are in good working order. To minimise downtime and call-outs, we recommend frequent, routine maintenance checks. This has the added benefit of optimising your overall productivity too. Regular monitoring of all our machines helps to reduce emergency call-outs by 60%, and decreases the Cost of Ownership (COO).
Reactive maintenance
Our aftersales services include breakdown repair and one-off service visits to give our customers peace of mind that we're just a phone call away in case of emergency. We also offer machine installation, relocation, and decommissioning, reconditioning and retrofits. Our cost-effective service and maintenance contracts provide reliable and ongoing cover for all our customers.
Recent projects
Our engineers have been instrumental in our efforts to support our customers during the Covid-19 pandemic. Lots of food manufacturers were struggling to meet the new wave of demand brought on by panic buying and the closure of restaurants.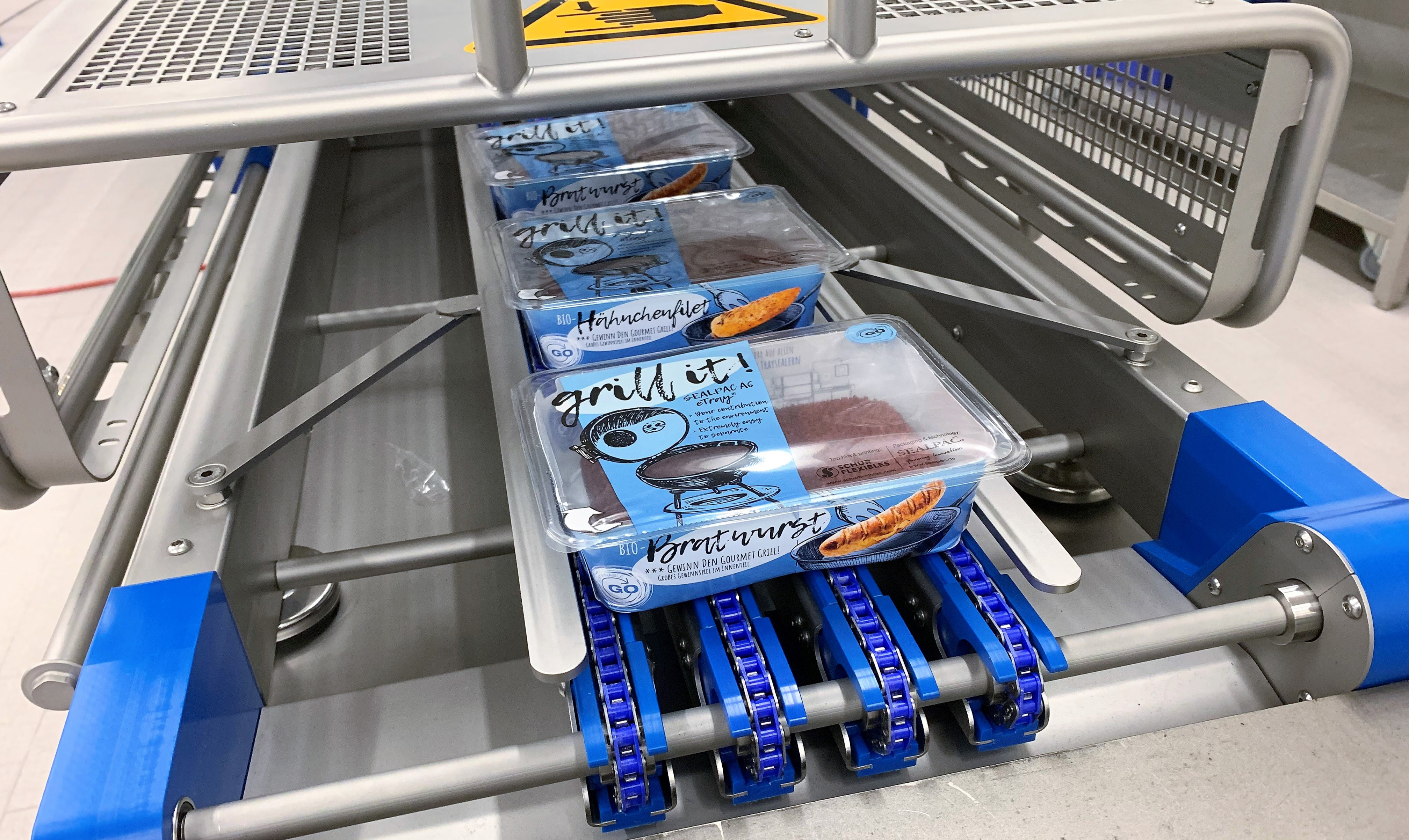 65 million more meals had to be provided by the retail sector each week, yet many factories were facing severe staff shortages due to self-isolation protocols and numerous non-UK nationals returning to their country of origin during this period.
In short, the food production industry was struggling. However, thanks to our dedicated team and flexible machines, 100% of our customers scaled to meet demand. No other competitor can make this claim. During this time, Sealpac UK & Partners provided ten weeks of engineering site support at one of Britain's leading food production companies, to help them adapt to 'the new normal.'
Meet the team
Chris Alker - Field Service Manager
Based in: Northern UK
"Part of my day to day role is ensuring our customers receive the highest level of service possible, to allow them to meet their production requirements and maintain good performance levels day after day. Challenges present themselves daily, and in different forms. I enjoy working with a highly experienced team to find a solution to these challenges and achieving a successful outcome for our customers & our team."
Steve Walters – Senior Engineer
Based in: Southern UK
"The best thing about day to day life as a Senior Engineer is you never know what you are going to get… from simply queries to a big challenge. One day I can be carrying out some training, the next I'm on an important call out with main lines down or helping customers with part numbers. I love it! It's also been great to see new engineers arriving, allowing me to pass on my knowledge and experience when needed."
Jon Woodward - Senior Engineer
Based in: Northern UK
"A part of my day to day work is to ensure that the customers machines are working at their optimum performance, this performance is maintained through regular servicing, as part of a small team we share our knowledge with each other by doing this we ensure that the customer receives the highest level of customer service which they have become to expect."
Neil Davies - Service Engineer
Based in: Northern UK
"As a multiskilled service engineer my main responsibilities at Sealpac UK include the following:
Perform service maintenance activities
Assist customers in breakdown situations, including line support and optimisation
Delivery and commissioning of new machinery in a timely manor
Setup and commission new product types with environmentally friendly materials
Complete cost saving retrofits and upgrades on existing machines
The aim of the service department is to establish and maintain proper business relationships with customers and colleagues, while providing excellent customer service in our manufacturing sector."
Rob Lowe - Service Engineer
Based in: Southern UK
"One of the best parts of my job has to be the variety, from servicing machines to finding solutions to customer's needs, two days are very rarely the same. However, the most rewarding part of my job has to be that as a team, we are constantly working with each other to ensure that our customers are receiving continued first-class service from Sealpac UK."
Adrian Elliot – Service Engineer
Based in: Northern Ireland
"My day to day role includes a wide range of tasks, which could be anything from preventative maintenance as part of customer service contracts, to supporting customers over the phone. Our mission is to minimise downtime and provide all customers with the maximum level of support we can.
As our engineering team is small we all keep in regular contact to ensure that everyone is always "in the loop," so that we can all pick up where someone has left off, and this helps us to spread the skill-set to the customers advantage."
John Nelson – Service Engineer
Based in: Northern UK
"My day to day can be very different depending on where I am. Working alongside other engineers is good fun and a great opportunity to learn more. I love being a service engineer as everyday is different and always a chance to learn."
Peter Channell – Service Engineer
Based in: Southern UK
"I really enjoy going to different sites and meeting new people. Every day is different! It's great working for Sealpac UK as they're a family-run business instead of a large corporation, where you're known by name instead of being a number."
To speak to a member of our team about our service contracts or other aftersales services, please call 0845 302 3056.